We live in the garden in summer. Between the garden, the girls play house and Chicken TV there's always something to keep us busy. We spend so much time out there that it only makes sense that we try to give it some pizzazz. The garden is an amazing place to unleash your creativity, whether you're making something practical like a trellis or purely for decoration.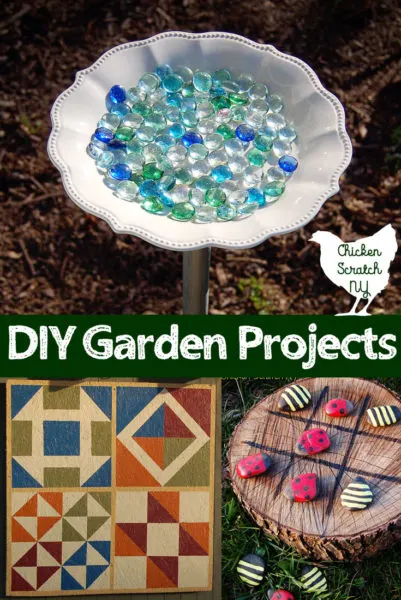 I have creative garden projects all over the place. Some will live longer than me (bowling balls are indestructible!) and some have already rotted away (I'm looking at you flowerpot chair). Outdoor projects won't always have the longevity of indoor crafts. That's just how it goes when you're leaving it out in the elements. I don't think that's bad though, nothing can last forever right?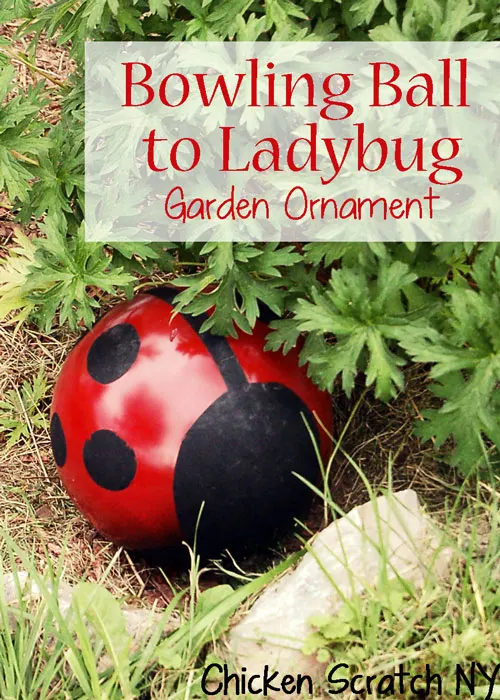 I'm all over the place when it comes to my DIY garden decorations. Sometimes I prefer my garden accents to almost blend in, like my Ladybug Bowling Ball. I like rough finishes and natural themes that flow into their surroundings. My flower gardens all border on feral, I love flowers but I don't have time for a needy flower bed and I tend to look the other way when it comes to pretty weeds like Queen Ann's Lace and dandelions.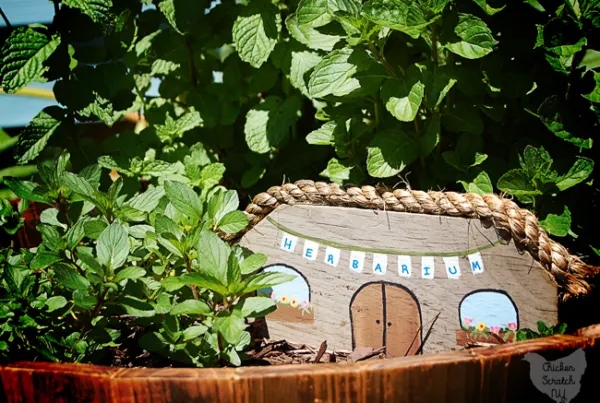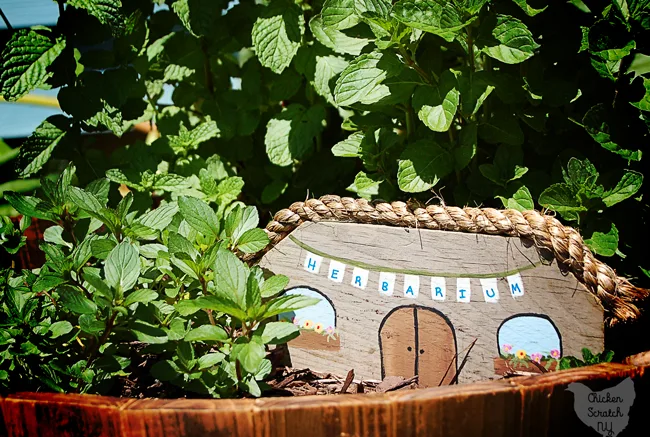 Sneaking a little secret decoration into the flower garden is a favorite hobby of mine. I love how this little wooden Herbarium came out with it's sisal rope roof. You can find out how I made a bunch of houses out of scraps in my Fairy House Tutorial. I have them scattered all over, this one is in the herb garden in the Whiskey Barrel Mint Garden and I have a few others in my Daylily Garden.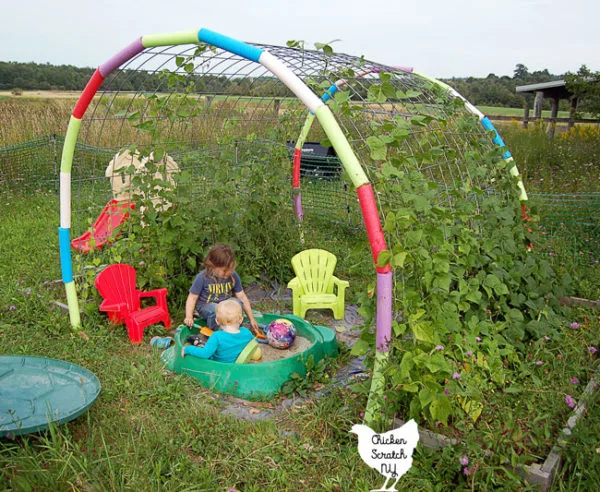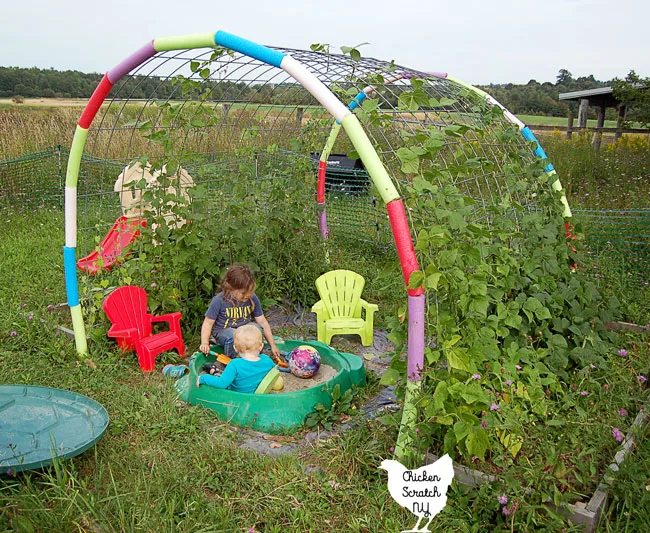 Even though I lean toward the practical side in most of my garden planning I love to indulge in some whimsical elements when decorating my outdoor spaces. That really comes through in my Cattle Panel Trellis that acts like a shady play house for the girls. I really want to add another one this year.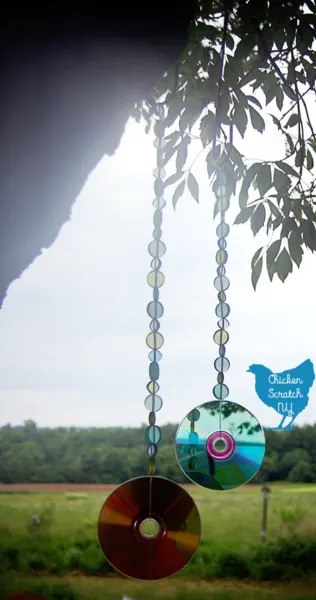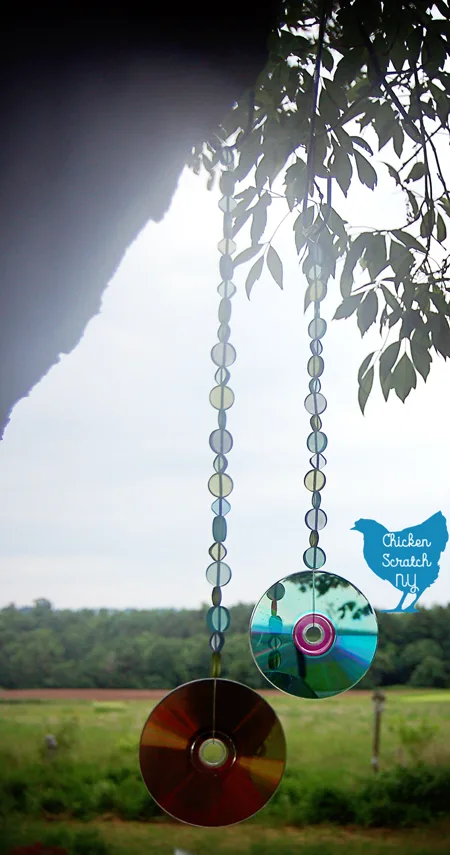 Speaking of kids, I love getting them in on the fun. Whether it's creating a new space for them to play in or letting them get creative with me it's always a great time. Mary had a great time turning left over CDs into pretty sun reflecting spinners we hung in the tree outside her window.
Most of my projects can be done in a day or less with easy to find supplies. You can find them all here: