I went over board on the vines this year and I ran out of places to grow them. I was really excited to try my hand at the black eyed Susan vine, they just look so happy! I was going to pound a 2*2 into the ground a make a twine teepee but after sticking the post in I just wasn't into it.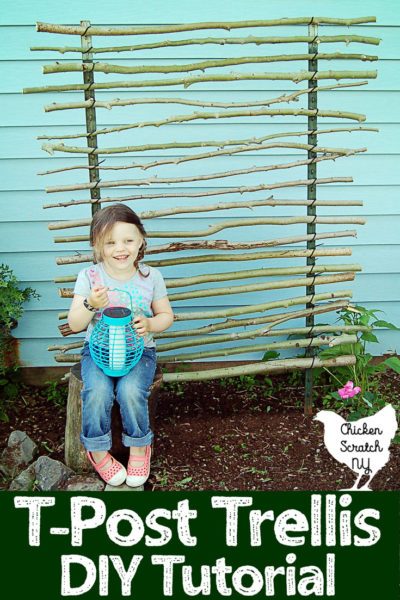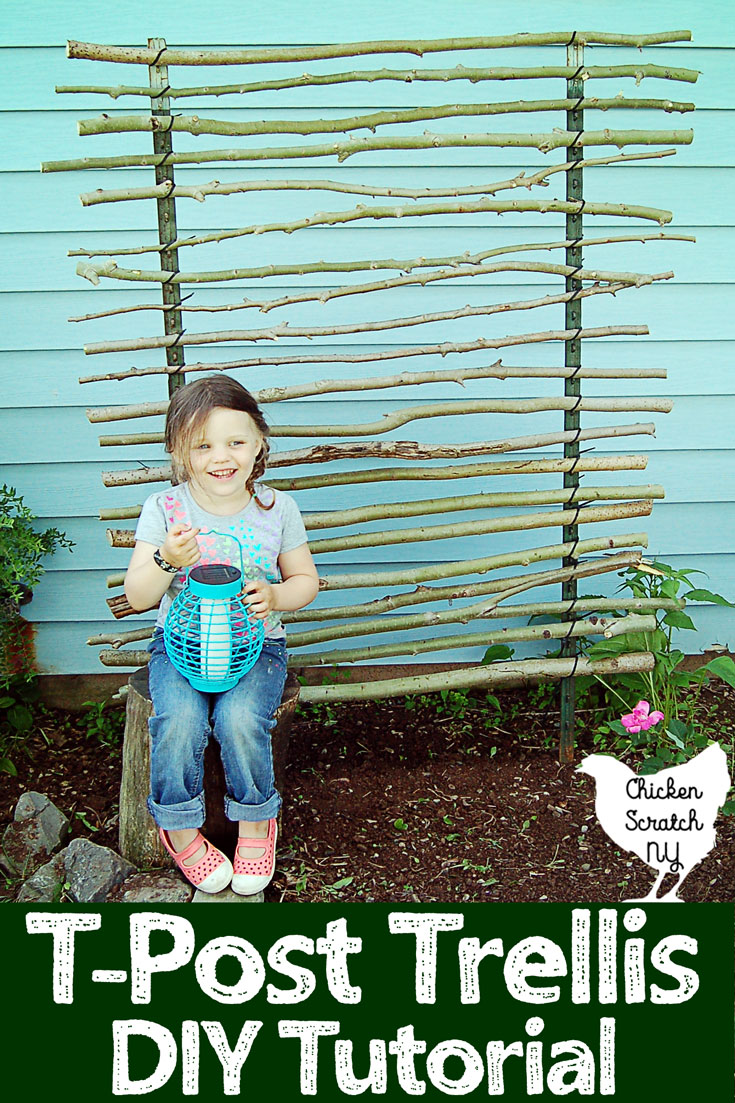 After a few searches on pinterest I found a really cool looking twine and twig hanging trellis. There were a few problems with that though, I had no where to hang it and it gets really, really windy here.
I can just see my gorgeous black eyed Susan vine finally blooming only to be ripped from the ground by a strong wind.
I spent way to much time thinking about it while I was mowing the garden and when I was moving last years tomato supports it finally it me. Two t-posts, a sapling murder spree and a bag of zip ties later I was in business.
I used poplar saplings because we have a whole grove of them, they produce new trees by suckering so if you have one in a neglected area (like the wood lot to the side of the house) you'll very soon have more than one.
Poplar is a very short lived wood but I hope I can get a year or two from this guy. The wood never touches the ground so that should buy me some time.
T-Post Trellis Supplies:
? Two T-Posts
? Lots of outdoor zip ties
? Branches
? Hand saw – I keep this in my garden bag, it's also what I use to cut down my Christmas Tree every year
Instructions:
1 – Pound the posts into the ground making sure the sides with the knobs are both facing to the front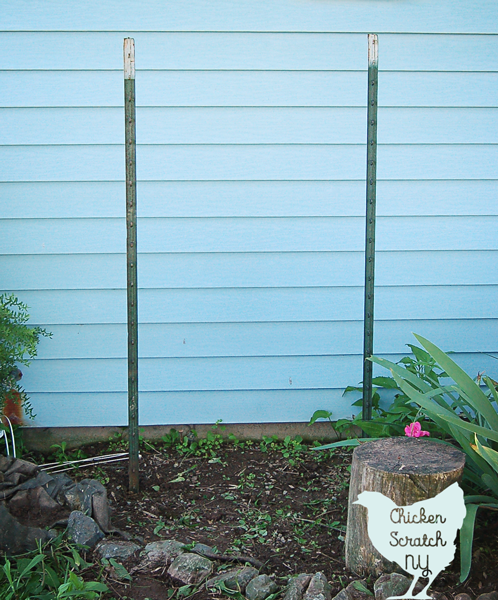 2 – Cut your branches to length with the hand saw, remove large side branches with the saw and small stuff with the pruners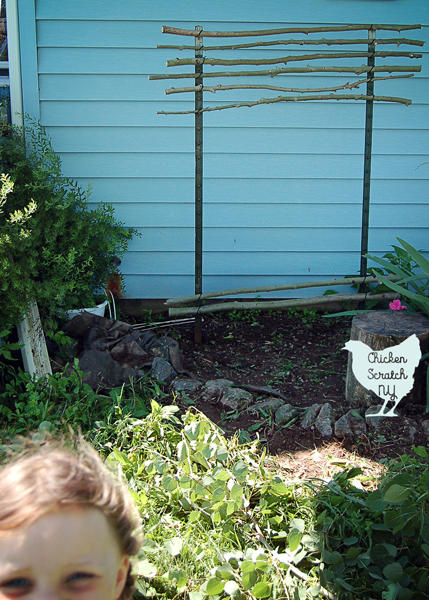 3 – Start zip tying the branches on. Use the knobs on the t-post to keep your spacing. I put thicker branches at the bottom and got smaller as I went up.
I also alternated the thick end on each row to keep things balanced. If you have branches that are too thick for one zip tie use two (I'm full of pointless tips haha).
This was the point where my camera-averse child decided she needed her portrait taken.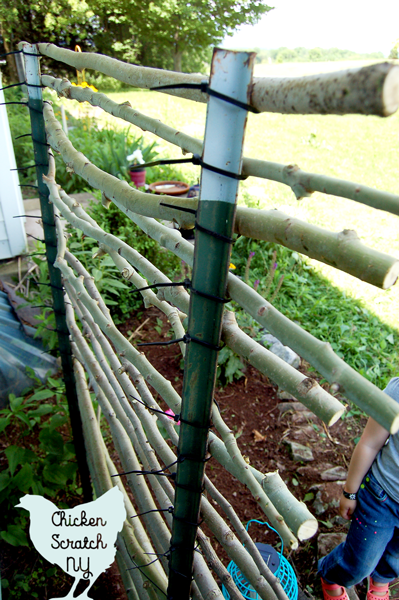 I was pretty happy with how my t-post trellis turned out, it was very quickly done from idea to completion and sometimes that doesn't work out so well! I'll update when my vines fill in; hopefully I wasn't too late planting and I'll get lots of flowers.
(Spoiler alert, I was too late. It made it through the winter and 2018 will be my year! The sweet peas are already coming up)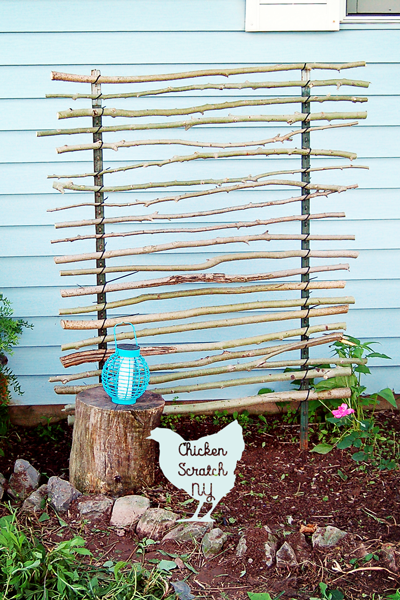 Don't forget to PIN this to your Garden or DIY board! Are you growing any decorative vines this year?

Other Gardening posts to check out: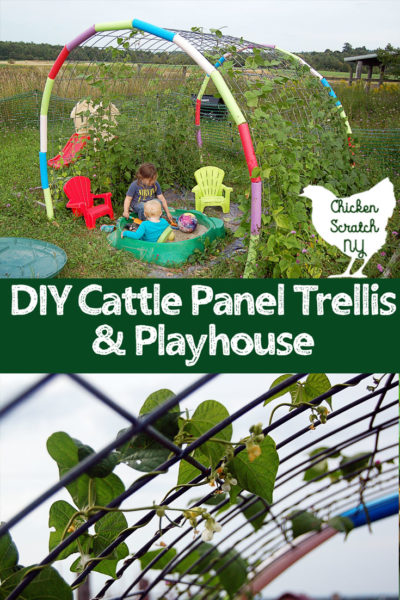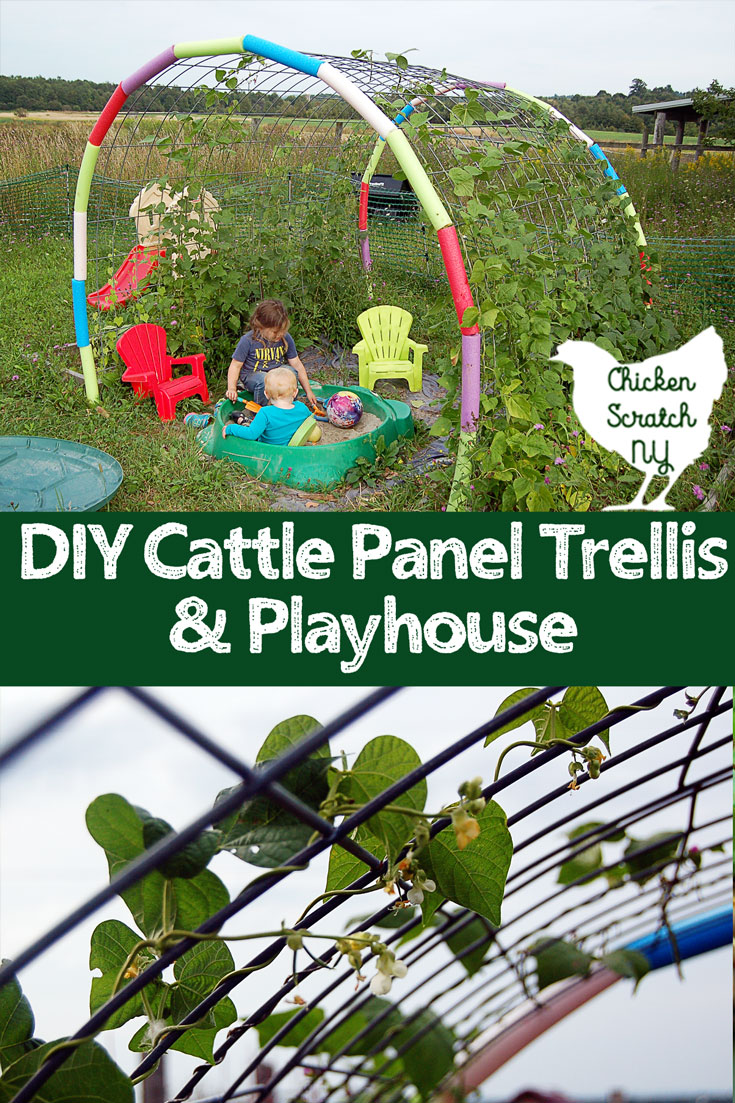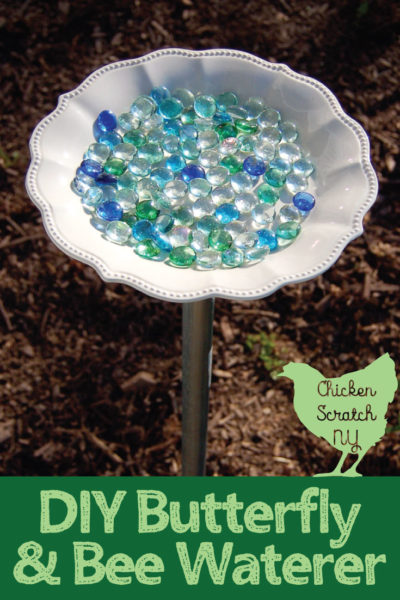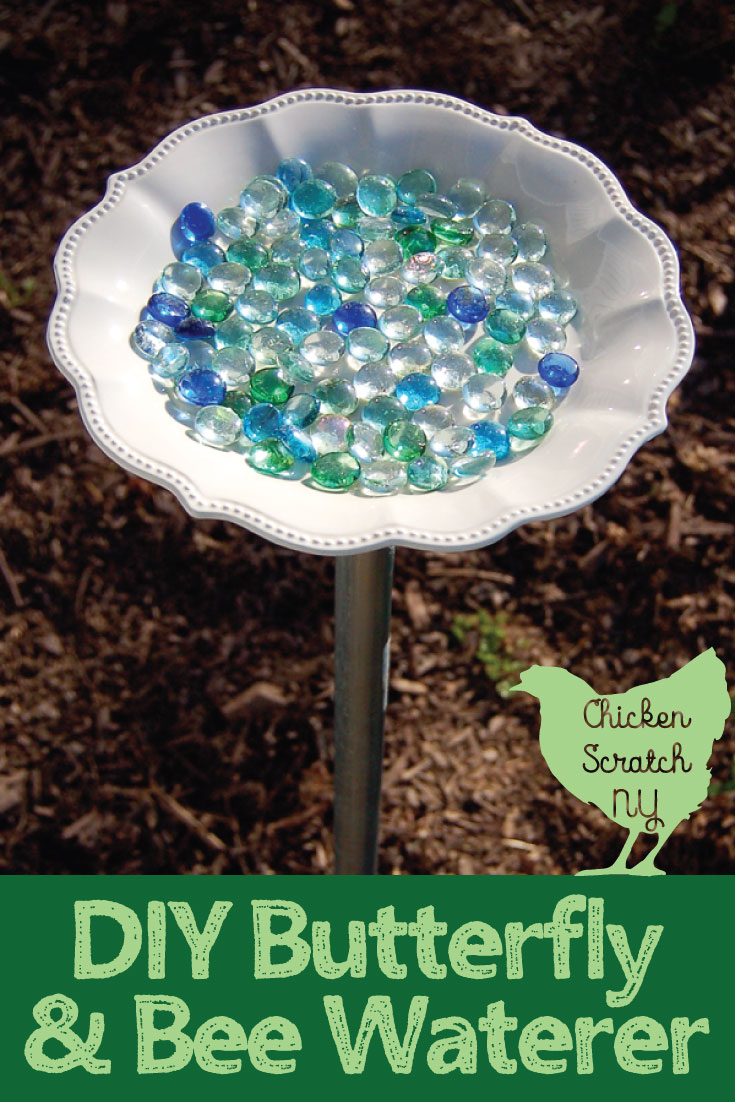 Save