Yarn is an easy addiction. There are so many beautiful varieties available, it seems like each brand is constantly trying to outdo the others with new patterns & styles.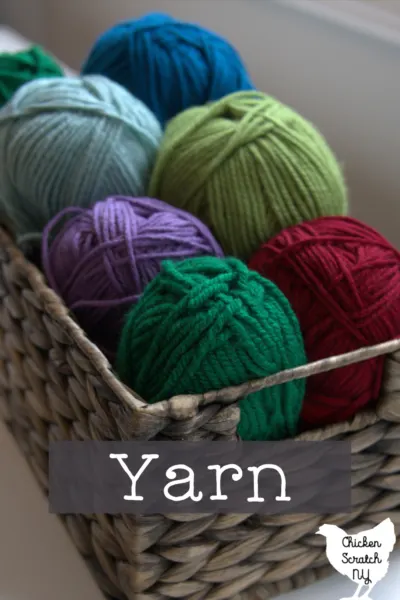 And that's just at the craft store! There is an entire world of fancy handmade heirloom quality yarn available.
In the grand scheme of crafting yarn is small, portable, and easy to collect.
It helps that you can do so much with it. Whether you are crocheting, knitting, making pom poms or just wrapping it around things; your options are limitless!
Crafting
Crochet
Holiday
---
Check out my Crafting & DIY page for more ideas or start here: