Halloween is the perfect time to fill your home with spiders. Or maybe it's the perfect time to ignore the spider webs slowly forming in my undusted dining room?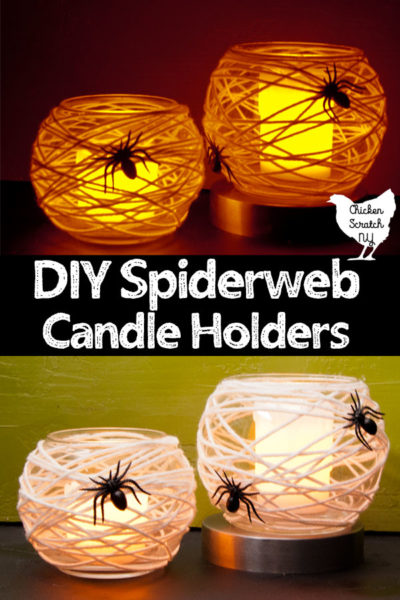 Either way pull out your glue gun and get ready to make a few spooky Spider Web Votive Holders! They look awesome during the day and even better at night.
It's funny how so many DIY Halloween decorations work out that way isn't it? It's certainly true with the Bloody Candle Holders and the Halloween Skeleton Display!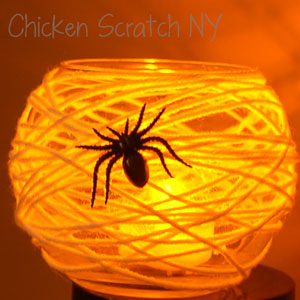 I have a thing for spiders, you can probably tell by looking at my past projects including the very large lawn spiderwebs with giant spider warning signs, embroidery hoop web art and hot glue spiderwebs.
You probably have most of the supplies floating around, if not everything is easy to find at Target, the dollar store or Grandmas.
Spiderweb Candle Holder Supplies: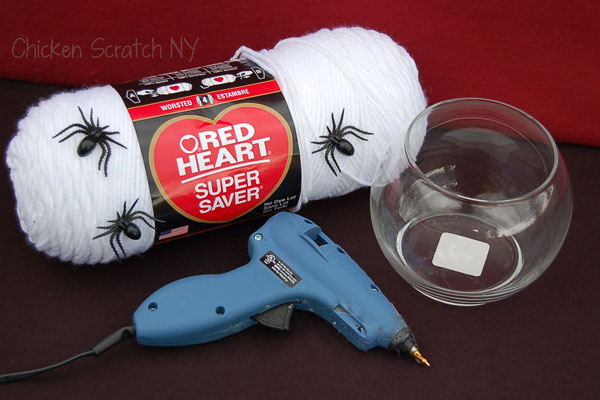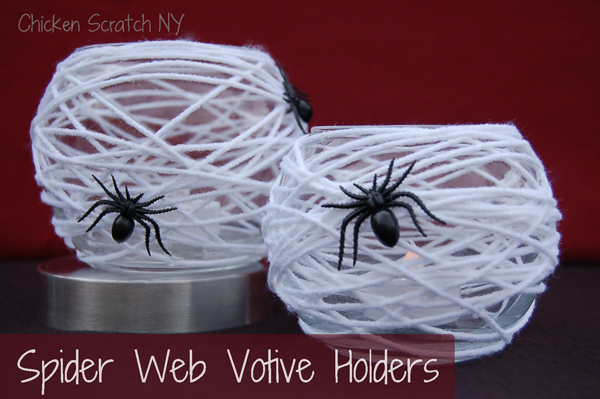 Instructions:
1. Tie a small knot in the end of the yarn, clip off the end and hot glue to the knot to the vase
Use a pencil to push the yarn into the glue without burning your self
2. Keep gluing and wrapping, eventually the yarn will stick to itself and you won't need to glue every 4 inches
3. When you are finished stick the yarn in a blog of glue and once it's hardened clip of the rest of the yarn
4. Finish up by gluing on a few spiders
5. Add a fake tealight and you're good to go with a creepy spiderweb Halloween Candle holder! They leave pretty cool shadows on the wall too.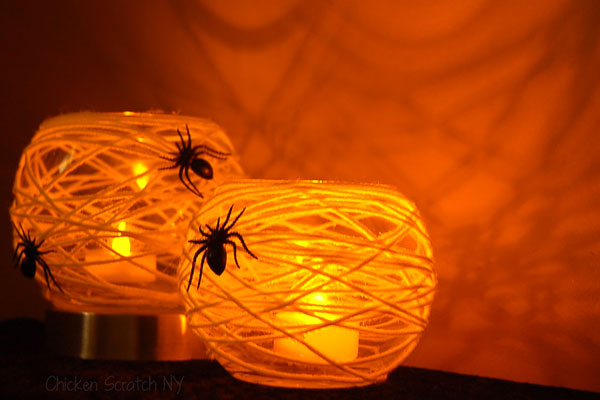 If you don't love arachnids you could always add a pair of googly eyes instead and have a mummy candle holder.
Check out my Halloween Page for more ideas or start here: