I feel like I've been hibernating and now that the sun is out I've got many, many pages on my to-do list. This tic-tac-toe game is a project I've had in mind since late December.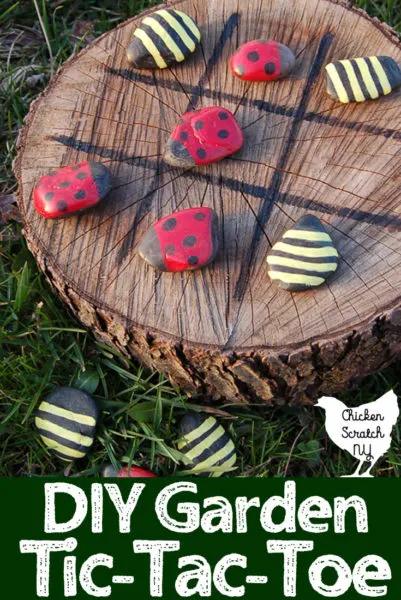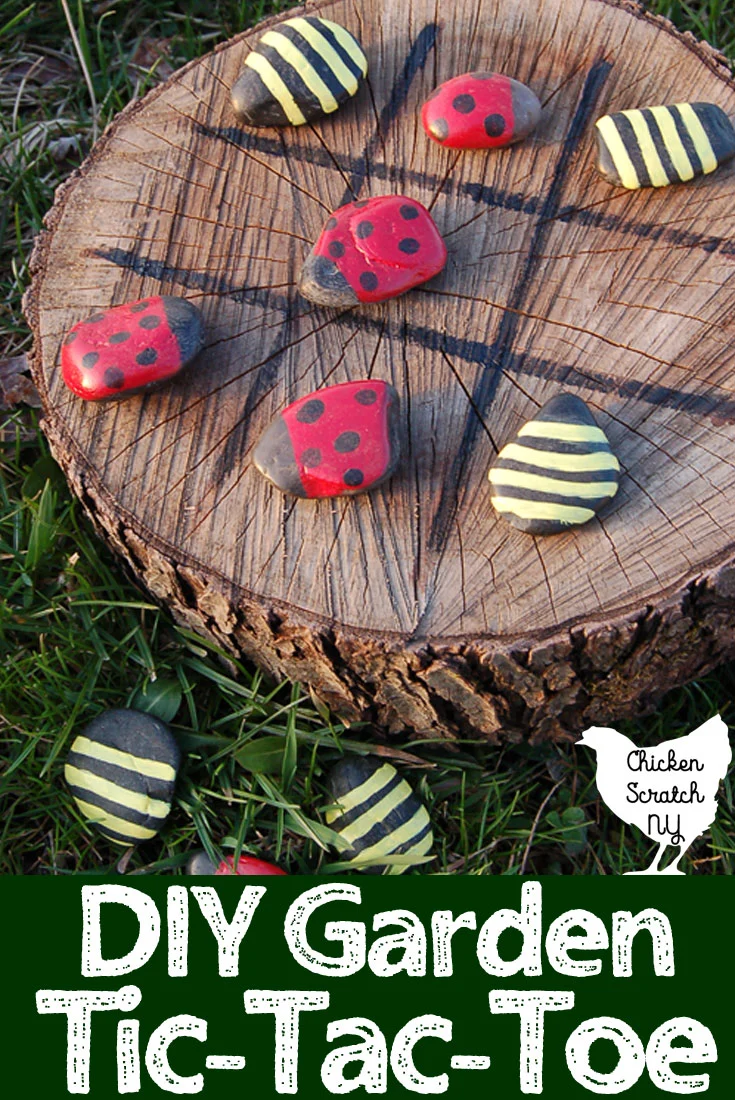 Forget the boring X's and O's, it's time to add some life to the tic-tac-toe game with some insect-inspired stones. I went minimalist with simple stripes and spots to represent two of my favorite insects.
Bumble bees and lady bugs just make me happy, like fields of dandelions and my dog. Luckily for all of us they're easy to represent with a basic paint job!
Ladybug vs. Bumble Bee Tic-Tac-Toe Game Supplies:
large, rounded river rocks (I found mine at Dollar General)
wood round (or something for your board)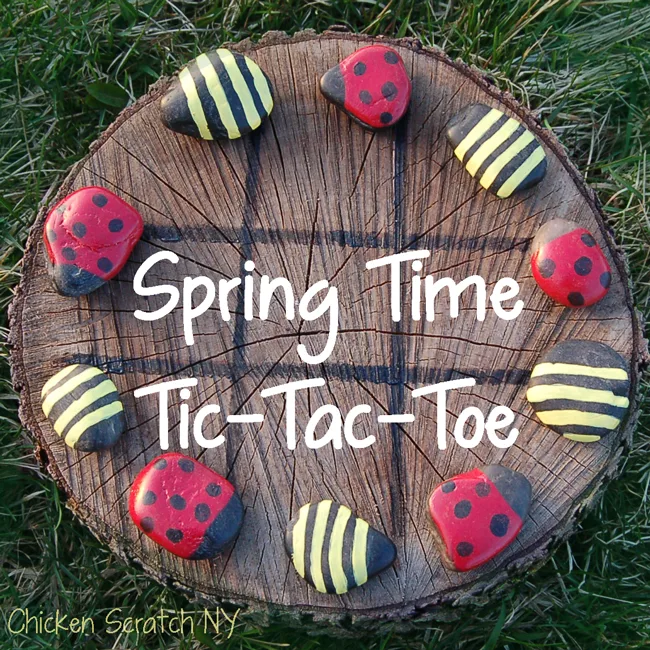 Instructions:
Painting the rocks is super simple but it may take a while if you need lots of coats. I needed about 5 coats for the yellow, 3-4 for the red and 2 for the black.
The goal is to make happy little insect-like stones, no need to go crazy here! It's simple enough that even my mom could do it (she banned Pictionary from our home, that's how much she loves drawing) so I promise that you can!
Decide which end will be the head and leave about 1/4 for the total length unpainted.
For the bumble bees start painting yellow stripes across the top and down the sides. The number of striped you need will depend on the side of you rock and the width of your stripes.
For the ladybugs paint about 3/4 of the stone red, after a few coats add the black dots on top. I like the look of an odd number of spots myself but it's up to you!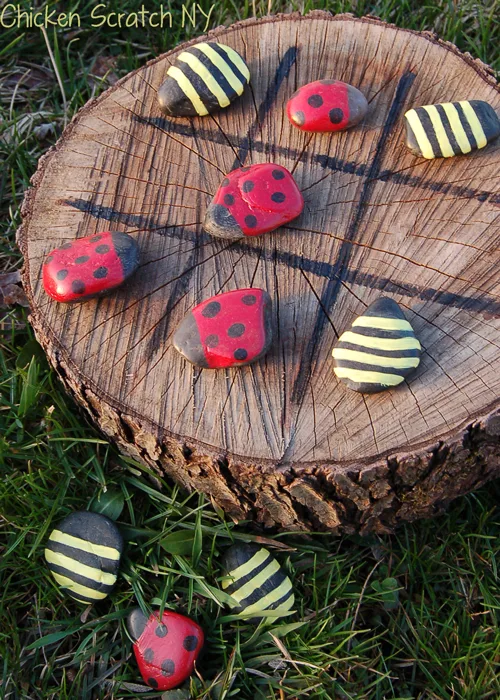 I free-handed the lines on the wooden disk in paint but if you were more motivated a wood burned game board would last much longer.
I can't wait to get to use the game this summer, I love how fast the games go. My kids are really into tic tac toe all of a sudden, I'm just happy this game doesn't make noise!
Of course they aren't playing the game but they are playing a game. These little painted stones have taken on a life of their own and have elaborate back stories according to my 2 & 4 year olds. Anything to keep them busy right?
Keep the game going this fall with a Halloween Tic Tac Toe!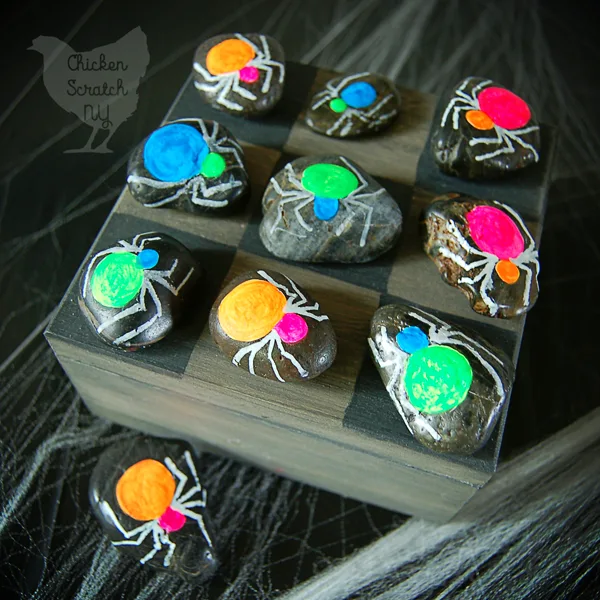 Make sure you know your kids before you set them loose with this DIY board game. The painted rocks can obviously be a choking hazard so please, please, please keep an eye on any young children when allowing them to play with this game
Check out my Garden DIY page for more ideas or start here: