I've spent hours digging up my severely overgrown garden beds, it's all my fault, I serious suck at weeding my garden. After at least one lifetime spent picking out rocks, roots and hard clumps of clay I decided to make a soil screener or compost sifter.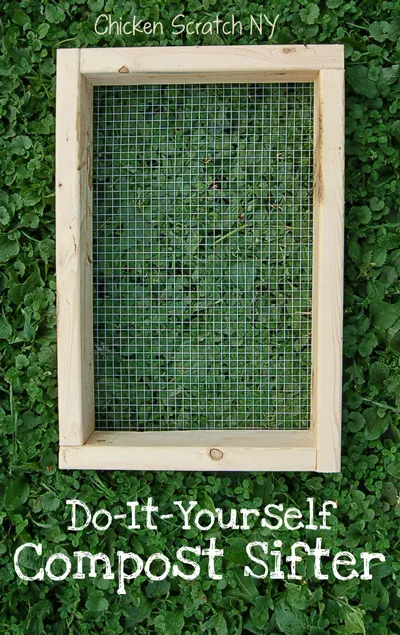 It's easy to make, especially if you have some basic tools. As a bonus it has a bunch of uses beyond compost sifting. Since the hardware cloth comes in a roll you might as well make a few.
Back to that garden misery, this is the very last piece of overgrowth I had to deal with: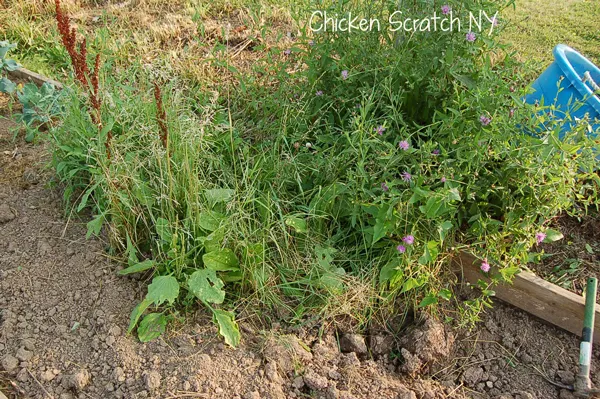 Now imagine the whole 16 foot bed looked like that! Buckets and buckets of weeds went into the compost but separating out the roots and rocks was miserable.
So I raked it all around and the rooty bits all worked their way up to the top and then I shoveled the top layer into the sifter: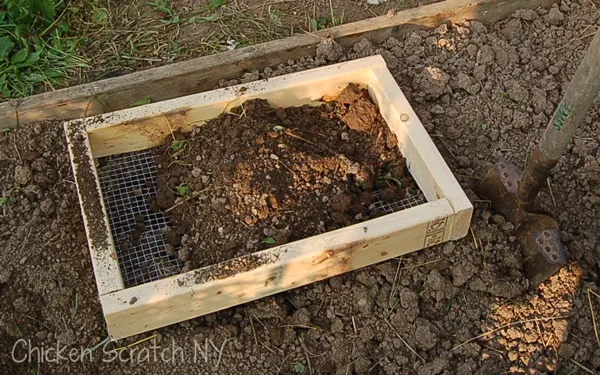 And shook the good, loose soil out and this is what I was left with: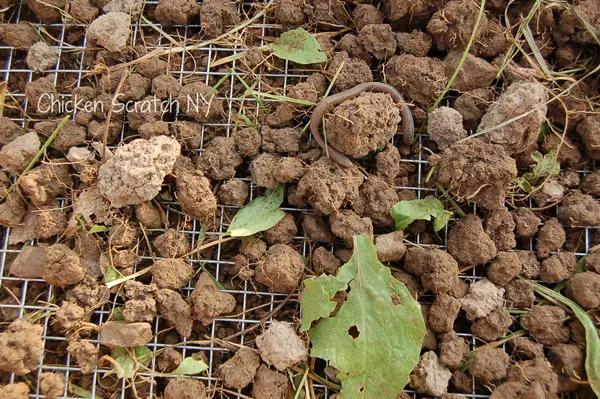 The worm went back in the garden and the rest was dumped into the compost pile.
Interested in making your own? Here you go:
Soil/Compost Sifter Supplies: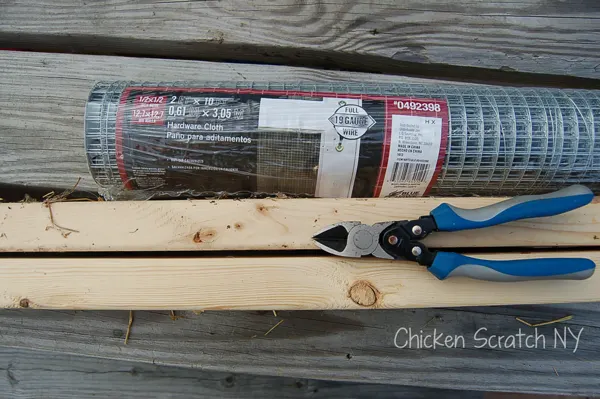 I used my handy dandy 18g brad nailer and pneumatic stapler to put this project together and it took about 15 minutes after the compressor filled up.After a few years it's starting to come apart at the edges, screws will last longer but I just smacked it with a shovel a few times and it went back together.
It will take slightly longer if you have to use a drill and much longer if you have to use a hand stapler and you're hand strength is roughly that of a newborn baby (like mine…)
Instructions:
1. Cut wood to size. The hardware cloth I bought is 2 ft wide so I cut 2 boards 2ft long and the other two about 15 inches (I have no idea, I didn't measure).
Remember it's going to be filled with dirt and you have to shake it so don't make it to big. I think mine is too big but I need to work out my arms more anyway…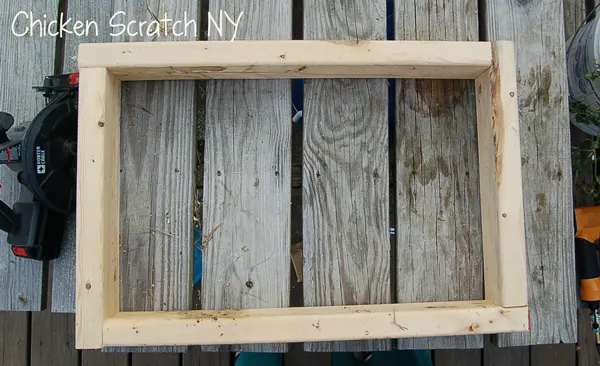 2. Nail/screw the boards into a rectangle. You don't have to make it look fancy like mine, I was focusing on not putting a nail through my hand and did the ends differently.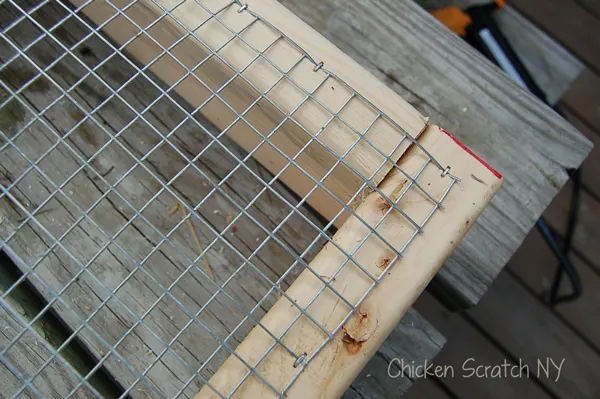 3. Switch to your stapler and lay the hardware cloth out on the frame. Staple along one long side.
I used a lot of staples. The picture above is before I super stapled the corners.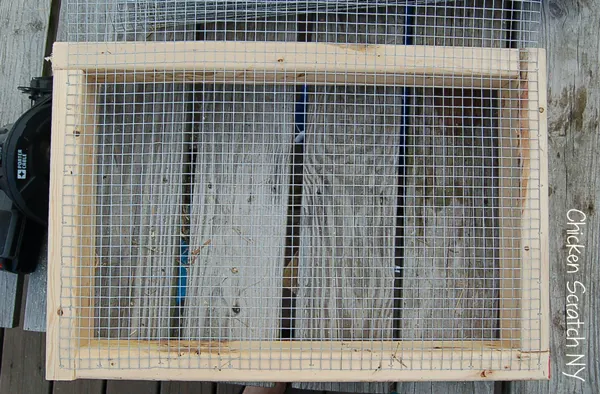 4. Press the cloth flat up against the frame and staple about 3/4 down the short sides. Don't go all the way or it'll be miserable trying to cut the hardware cloth. Ask me how I know
5. Hold the hardware cloth against the frame and mark where you need to cut the wire and then get to cutting.
6. Finish stapling up the sides and then down the final length. I like to go back and reinforce the corners too.
Optional – Add some handles to the sides. Next time I stumble across a cheap set I'll be adding them to the sides just to take it easier to hold on to.
Compost Screener Uses
Sifting out uncomposted bits before you add compost to you garden
Removing rocks, plant material and clumps from garden soil
Use it as a dehydrator or to cure garlic and onions
Prop it up and use it to rinse veggies with the hose
Use as a tray to carry produce from the garden to the house
Flip it over on top of seedlings or transplants to protect them from your overenthusiastic chickens (would also work for strawberries)
Use one as a base for a chicken waterer to prevent disgusting fly larvae colonies from populating the permanently damp area (not that that's ever happened to me..)
Separate dry beans from shells
What would you use yours for?
Check out my Gardening Page for more ideas or start here: