I've had a weird thing for blood this year, lot's of creepy bloody ideas in my head this year! First up is a set of do-it-yourself bleeding Halloween candle holders.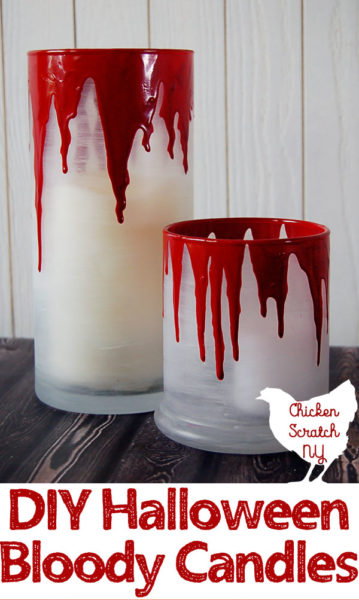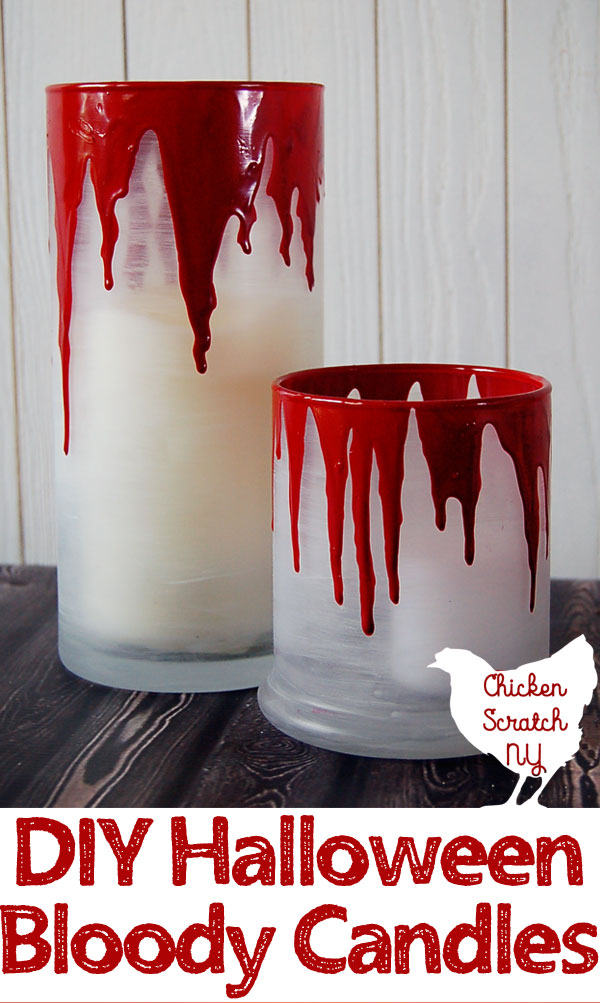 The frosted glass and shiny blood combine with the flickering candle light to offer up a warm glow Morticia Addams would certainly approve of.
I received the paint used in this project as part of the DecoArt blogger outreach program.
You could add the "blood" to plain glass but I knew I was using battery operated candles and wanted to obscure the fake candles a bit.
Frosted glass paint was easier to use than etching cream. I used a glossy red paint for the blood, it stays shiny and wet looking.
The large candle is from a set of remote controlled battery operated candles I picked up on a whim. I had no idea how helpful they would be until the power went out and my night-light dependent daughter had a melt down.
Of course it happened when I was closing the barn and she was supposed to be sleeping…
Halloween Candle Holder Supplies:
Glass Candle Holders – Dollar Tree is the place to be for these
Styrofoam Cup – It is Pumpkin Spice time after all!
Instructions:
1. Paint the glass candle holder with the frosted glass paint. I used two coats to get it a little more opaque. Let dry completely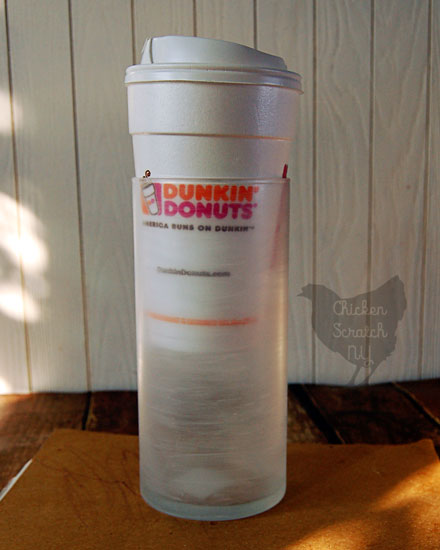 2. Wedge the cup inside the glass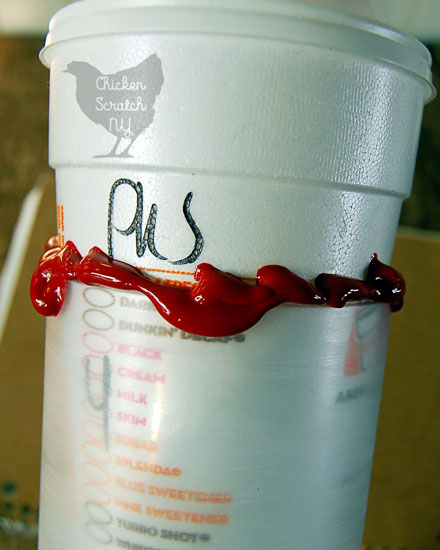 3. Squeeze the paint around the top of the glass, get the whole thing covered but make some spots thicker than others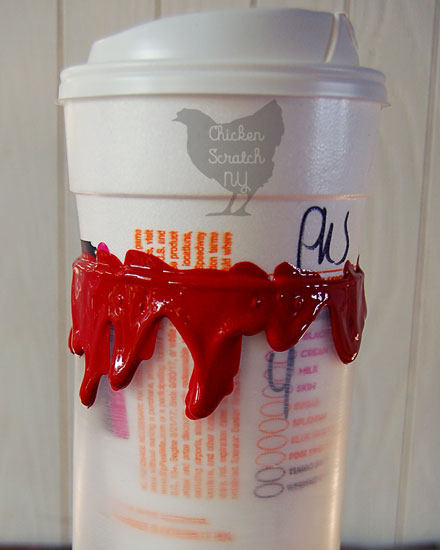 4. Tap the glass on the table and the paint will run down the sides of the glass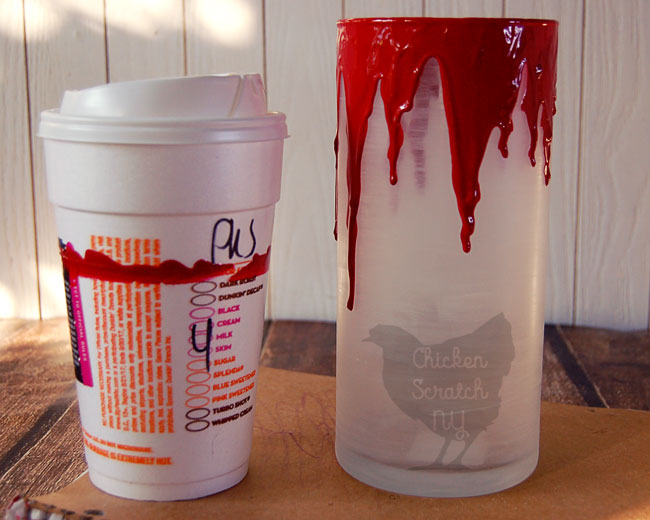 5. Twist and pull up to remove the cup
6. Let the paint dry
7. Add a battery operated candle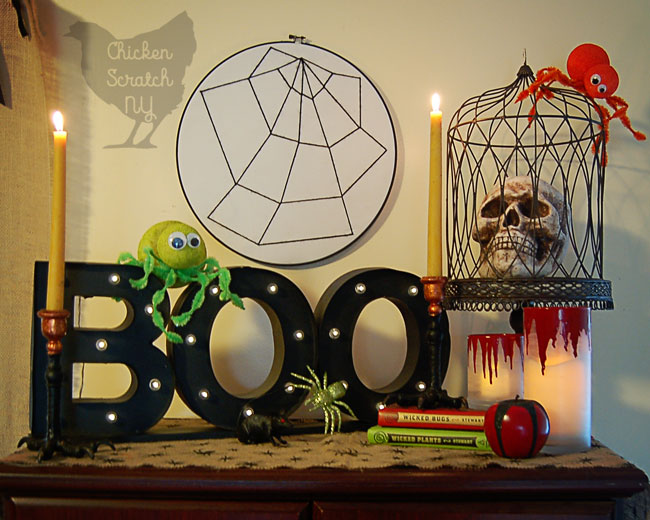 Right now I've got them sitting with my only completed Halloween display in the house. I was too focused on the spider party and the skeletons on the front lawn to get much done in the house.
Besides, everyone knows the best way to enjoy Halloween decorations is by tripping over tubs in the living room right?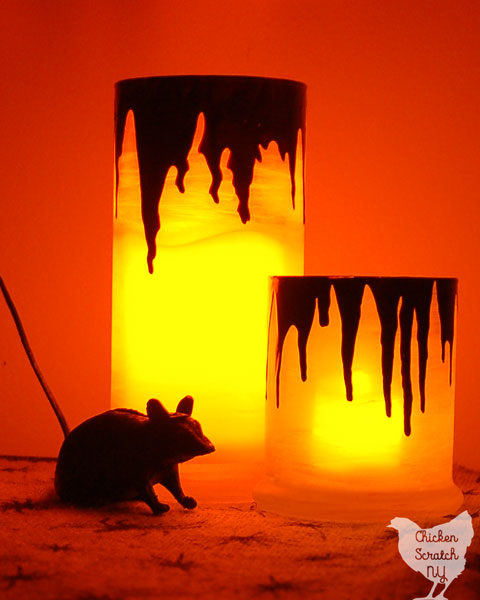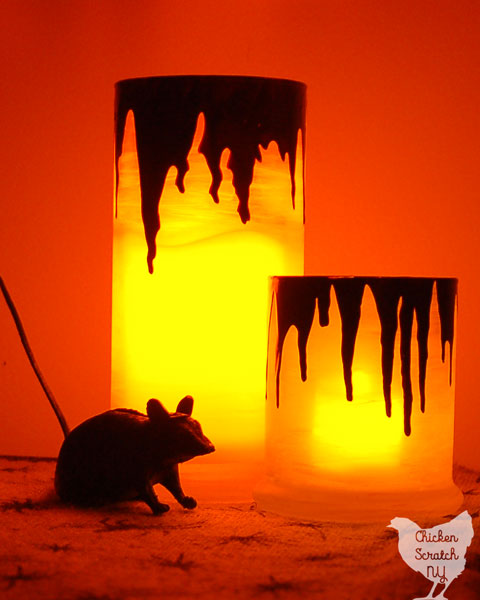 For more gruesome goodies check out my Bleeding Flowers and my Halloween Page or start with these easy DIY's: