Halloween is the perfect time to take something normal and turn it creepy. That's what I set out to do with these Blood Spatter Coasters. They're so easy to make and they just look so damn cool.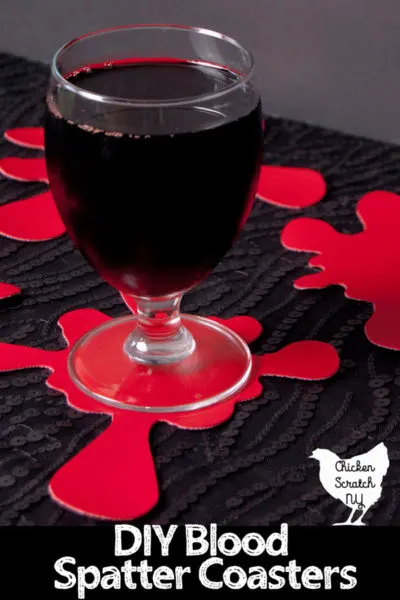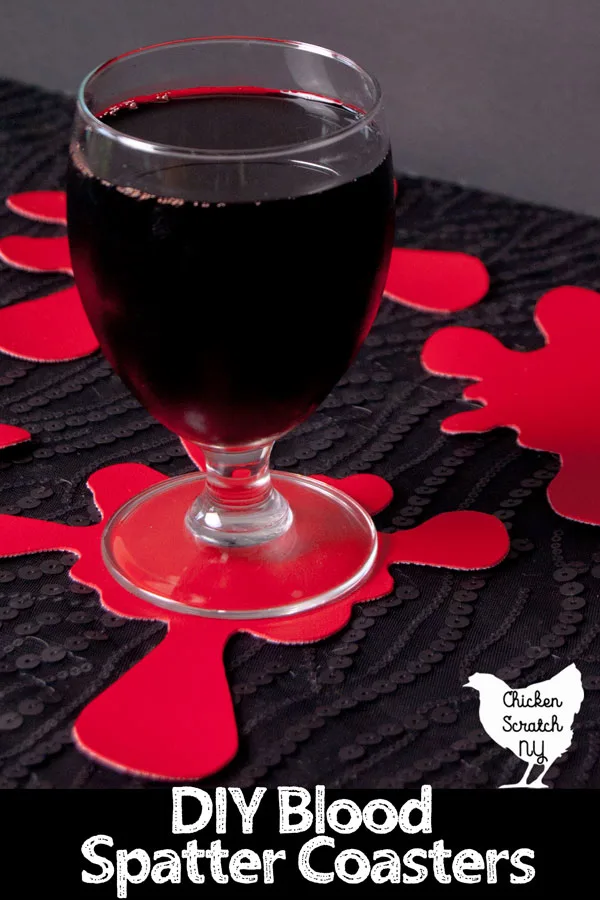 They make great coasters because the wipe able surface make them easy to clean. They'd be great underneath a spooky cocktail!
Don't save them for the adults though, they would look really cool at a spooky Halloween party. You could set them up peaking out from under the taco dip or Halloween sugar cookies.
One more awesome use is under a set of DIY Bleeding Candle Holders. The subtle glow of the fake candles inside the frosted glass would definitely set the mood for your next Halloween party!
The fabric I used is red marine vinyl upholstery fabric from Joann's. It's sold on a roll, not folded on a bolt so that's where you need to look.
It's 19.99 per yard BUT don't let that scare you. You can make a lot of coasters from a single foot of vinyl and they always have sales or coupons. I bought mine with a 50% off coupon.
If you can get your hands on a good pair of scissors you'll have a much better time with this.
The vinyl is pretty thick and if you're fighting with dull blades you'll end up with a choppy mess and not the smooth liquid-looking curves we're going for.
Blood Spatter Coaster Supplies:
Instructions: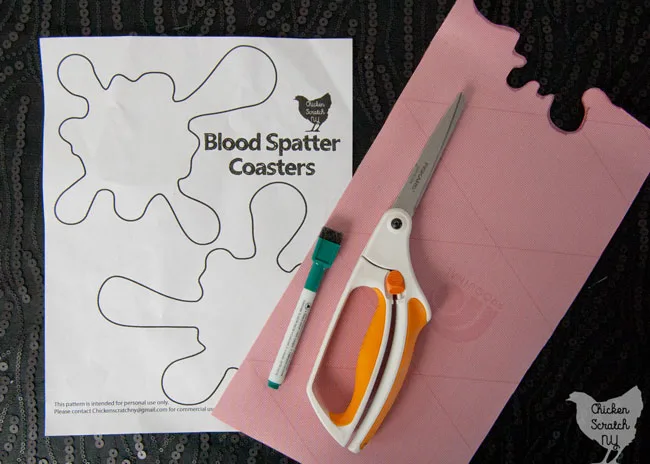 1. Print the patterns and cut them out
2. Make sure the table is clean. Anything sharp like crumbs or tiny stones (I can't be the only one with a rock obsessed toddler can I?) will damage the finish on the vinyl
3. Flip vinyl over so the face (nice side) is down on the table.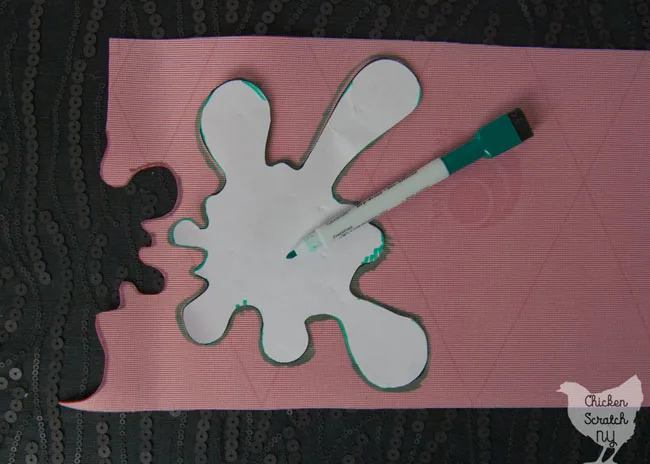 4. Place the pattern down and trace with the sharpie. The vinyl I used as really thick and it didn't bleed but do a test before you wreck all your fabric.
If you have trouble keeping the pattern still you can use some tape.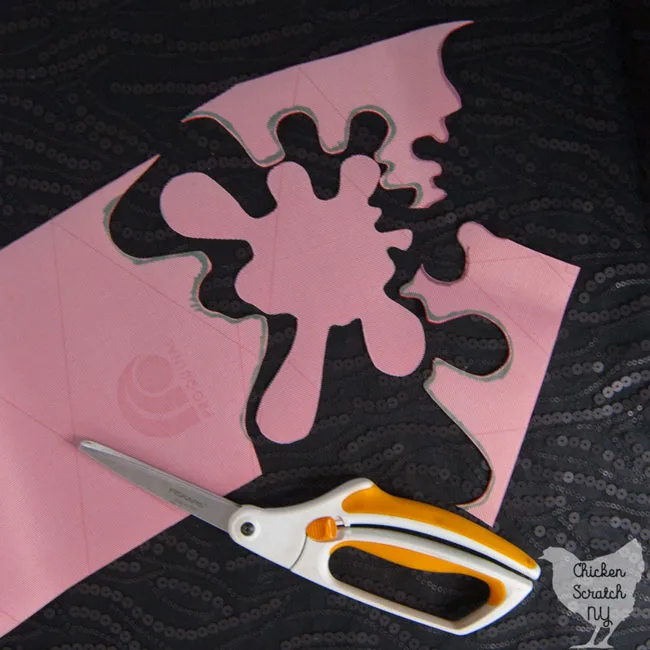 5. Cut out inside the line you made with the marker. It doesn't have to be exact, these are blood spatters after all. Try to keep the cuts smooth and round out any angular sections.
I keep my scissors in one place and use my left hand to move the fabric or paper around.
It's really easy to alter the pattern if you want to make a bunch of coaster. Just draw a slightly different shape with the marker when tracing or cut off a little more or less when you're cutting them out. The pattern I created has two options than you can turn into four by flipping it over and tracing the back.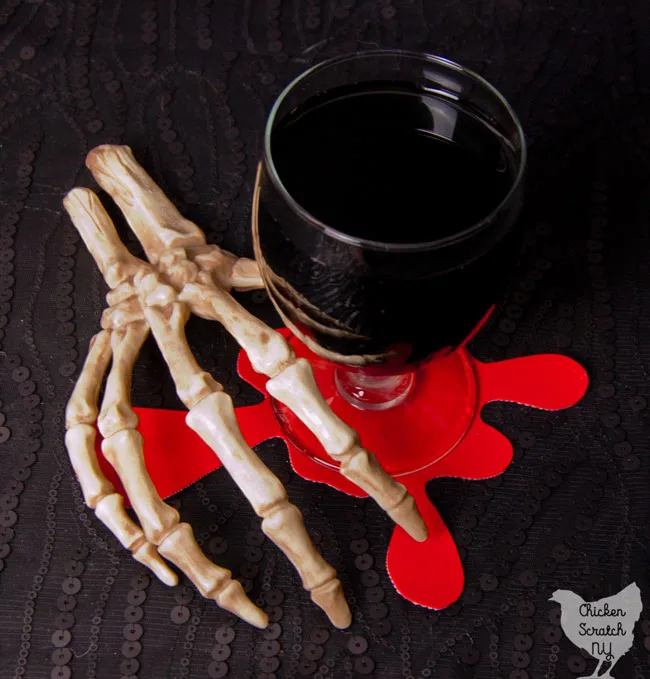 If you have trouble with your vinyl flipping up or rolling press it over night under a stack of books or anything heavy. They're easy to clean and they should last forever. If you plan to store them after Halloween make sure they aren't folded or creased.
The blood red coasters look great on dark or light surfaces. The slightly satin finish on the material will reflect candles or twinkle lights in the room giving it an extra life.
Find more ideas on my Halloween page or start here: