Get ready for some Christmas In July with The Fat Quarter Shop! They're putting on a free Mystery Christmas Quilt Along and I'm so excited to be sewing along!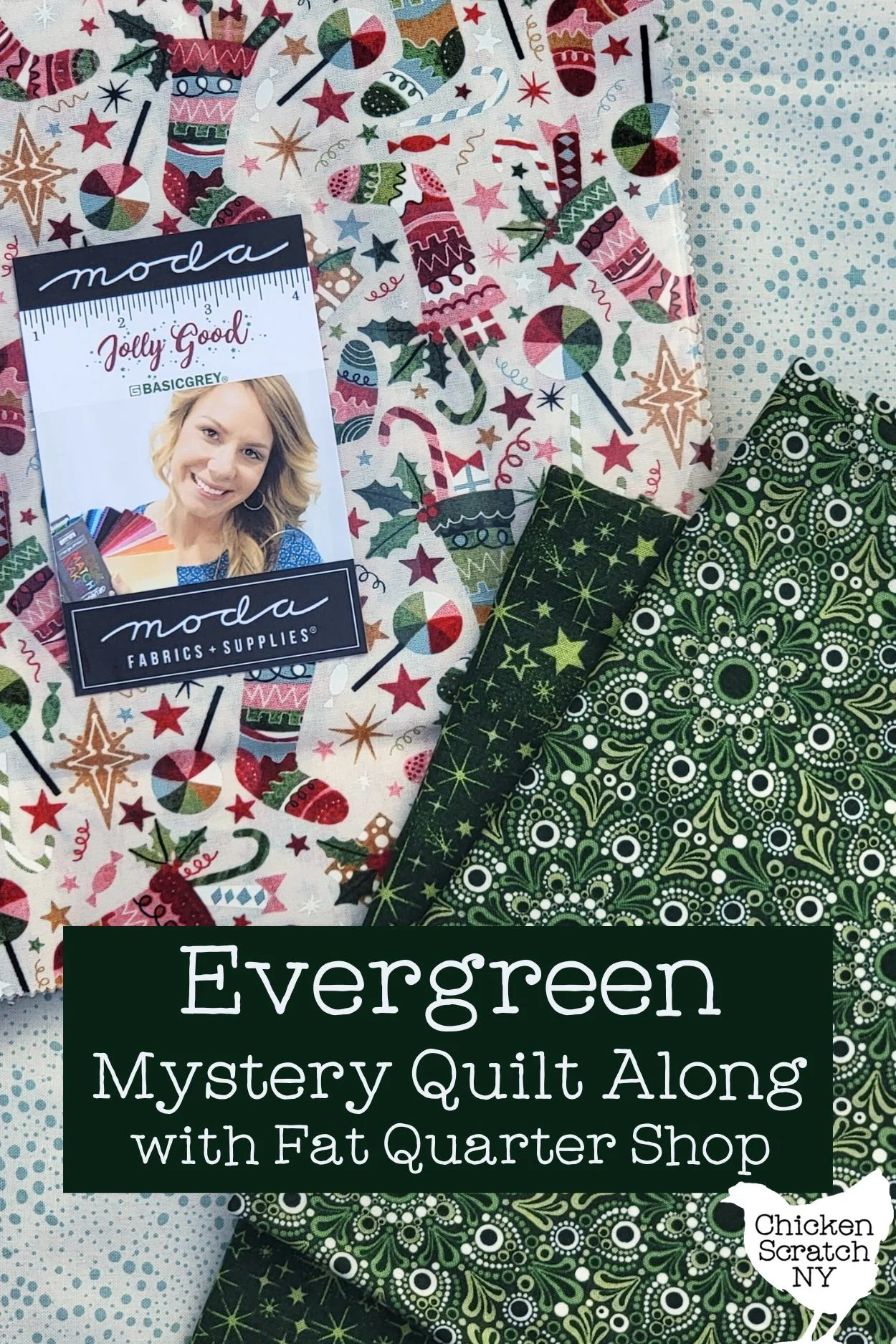 I was provided with the pattern and the fabric to make this quilt from Fat Quarter Shop
The pattern will be released in sections over 5 weeks starting on July 11th, but the fabric requirements are available now along with a kit using the Favorite Things fabric line from Sherri & Chelsi.
The small wall hanging finishes at 31.5″ x 37″ and the kit includes all of the fabric you need for the front, back, and binding.
As lovely as the kit is, I wanted to mix it up and go in a slightly different direction with my fabric choices (is anyone surprised?).
I had the pattern before I ordered my fabric so it wasn't a true mystery but I can say with my whole chest that you can't go wrong picking a layer cake for this quilt!
Scrolling through the Fat Quarter Shop website I was tempted by so many different lines, I had way too many tabs open on my computer and my brain was going a little haywire.
The runner-ups were: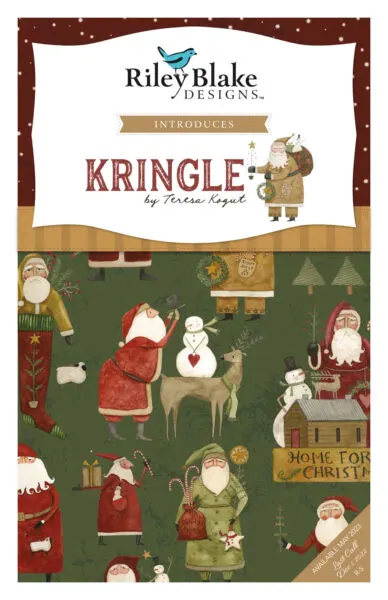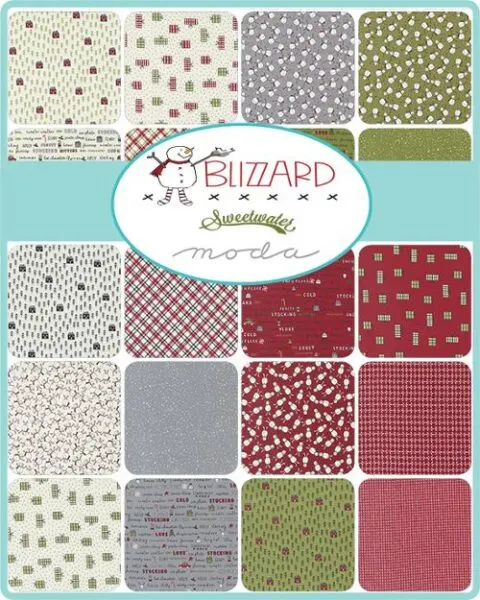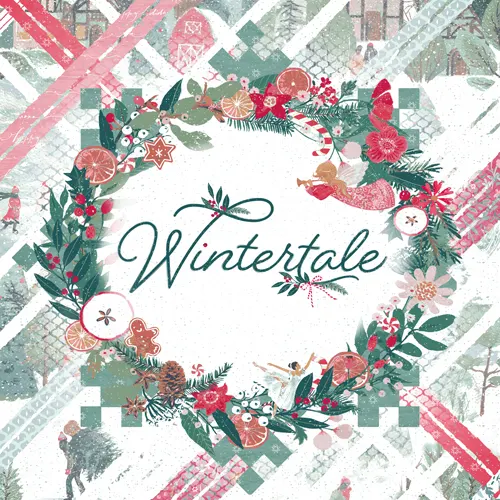 Blizzard – It's missing the large-scale prints I need for my leftovers plan
Wintertale – It's a small line & doesn't have quite enough fabrics for me
In the end, I went with Jolly Good from Basic Grey. I've loved her last three Christmas lines and I even have a quilt semi-made in one of them so I knew it would coordinate well with my other holiday home decor.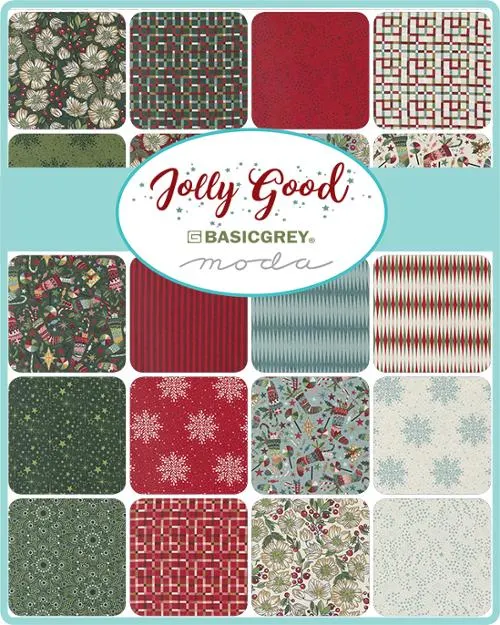 In addition to the Jolly Good Layer Cake, I picked up:
The pattern uses extra layer cake squares for the backing but I'm sure I can come up with a different way to use them where they'll get a little more attention than my walls can offer. Maybe a small Cozy Corners quilt?
Check out my Free Cozy Corners Layer Cake Pattern for a quick and beginner-friendly half-square triangle quilt pattern!
---
I will be updating this post as the patterns are released and I can share my blocks so make sure to bookmark it and follow me on Instagram to see everything come together!
Are you sewing along this time?
---
Check out my Quilting page for more info or start here: