It's been busier than usual around here recently. After starting classes in September 2012 my husband Mike just received his official LPN license and was offered a job about 10 minutes from our house. And I'm now almost 30 weeks pregnant. If you've been following me on facebook you might have noticed that we have absolutely nothing done for the baby. My grandma is painting the nursery this coming week and we just received the crib and dresser so those have to be put together.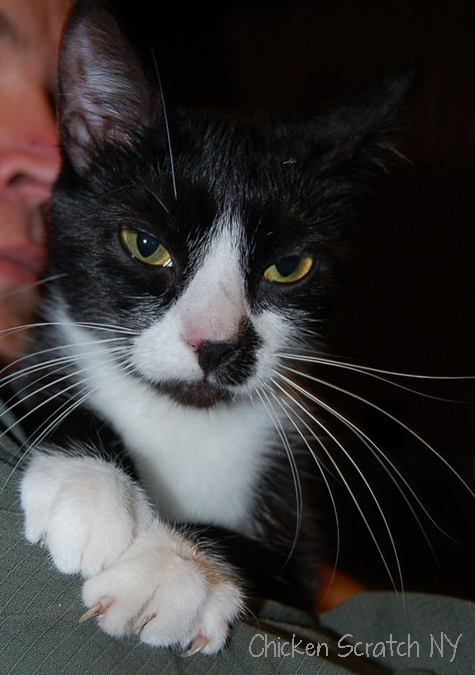 In other news, we have cats coming out of our ears. In June Mike found a 6-ish month old kitten in the parking lot at work following some serious flooding in the area. No one ever came forward to claim her and it's been rough but she's still living with us. She is currently living inside our old couch (it's in the dining room, long story). She was under weight when he brought her home but the vet gave her a clean bill of health and she's been gaining weight.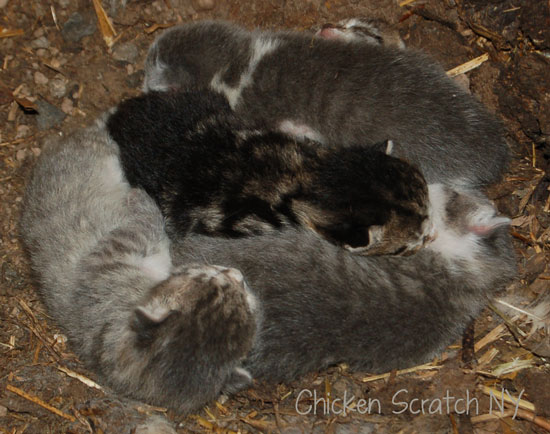 We also had a little of kittens born in our barn. Mike found out a week ago that the cat 'belongs' to a neighbor even though shes more or less feral. We were feeding the mama when she was in the barn because she kept leaving for really long amount of time. About 2 weeks after they were born they started disappearing from the barn.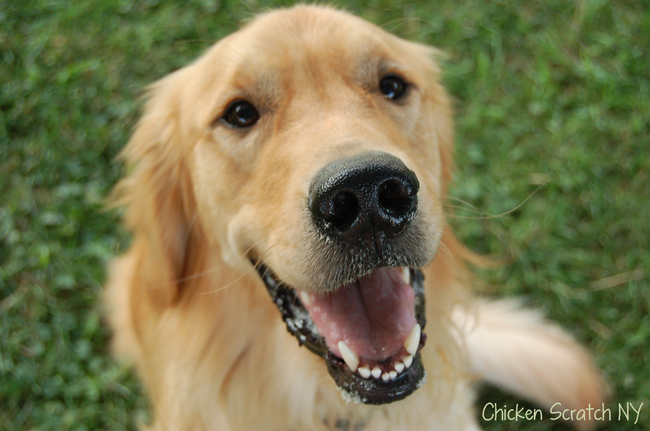 Well, last weekend when Mike was working I heard a little "mew mew mew" coming from the weeds in the over grown garden. It was pretty dark and I never found anything so I ended up going to bed sad. I mentioned it to Mike the next day and he went out with Alfie and I to look for the source of the sound. I promise I'm not making this up! Mike said "Alfie! Find the kitty!" and about 10 second later HE DID. I love my puppy dog more than almost anything but I'd never enter him in an intelligence contest, lets just say he confuses easily. We decided to leave the kitten because we had been seeing the mama around and thought she was moving them again.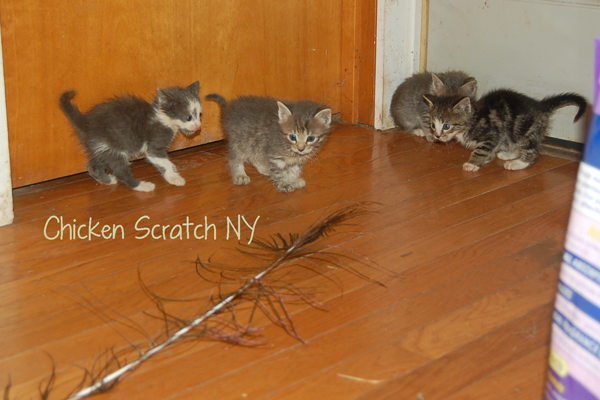 A few days later, during a massive hail and lightening storm Mike happened to find 2 more kittens about 20 yards from where Alf found the first one. There was a dramatic search and rescue involving kittens hiding in a pipe, a knife, torrential downpours, lightening way to close for comfort and handfuls of fluffy hissing kitties. I made the call and we decided to bring them in the house.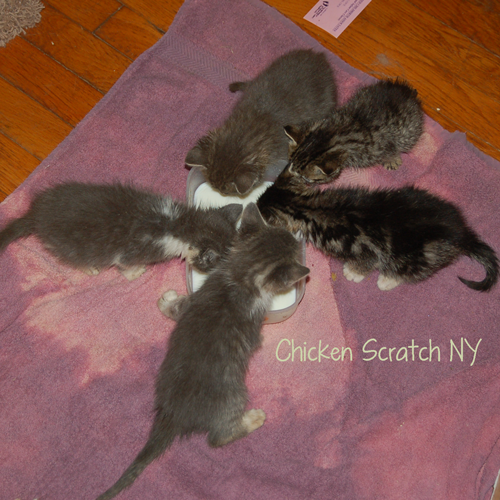 That's right! Now I'm playing foster mama to 5 kittens including one with special needs. One of the kittens was born with twisted back legs, no tail and has some other issues. Honestly when we first saw him at about 2 days old we figured the mother would refuse to feed him and he would be abandoned. But she didn't, and now we have a more-or-less 2 legged kitten. It breaks my heart to watch him struggle but he seems to get around pretty well on 2 legs (he hoists himself forward and sort of shuffles forward) funny thing is, he isn't even the smallest kitten. He is always first to the food bowl! Luckily my mother-in-law is providing us with a steady supply of goat milk and we're gradually introducing soaked kitten food.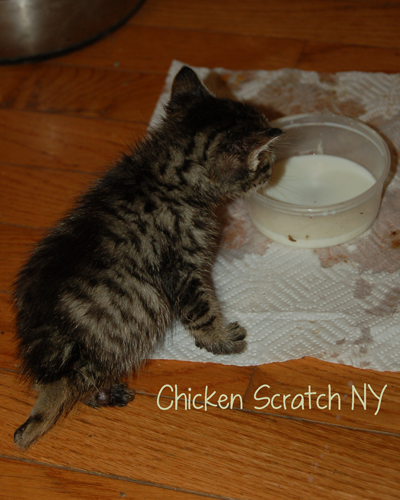 They spend most of their time in a livestock tub in the breezeway but I bring them in the house for a few hours every night to play and get used to things in a house. That's the highlight of Alfies day. He likes to lick them all and lays down so they can snuggle with him. It's like he's making up for all the times Rita was so mean to him. He also needs to be near me all the time, including my many nightly bathroom trips. 3 years I've lived in this house, you'd think I could find the toilet on my own… He also enjoys laying with his head on my belly. I think he's very excited to be a big brother.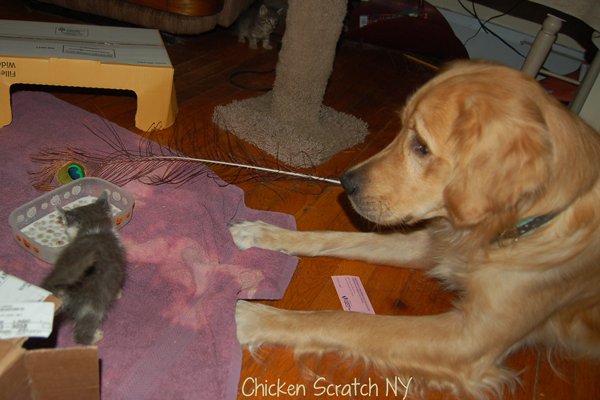 I spend most of my 'free time' feeding, washcloth-bathing or sitting on the floor (super comfortable in the 3rd trimester) petting and playing.  It's like I'm getting some practice in for the baby, hopefully these little guys (I call them The Squiggles) will all have happy homes by then.