One of my favorite pinterest boards in my Pumpkin Delights recipe board. It's home to over 100 pins that lead you directly to oodles of pumpkin-y deliciousness in every variety. I've got desserts, drinks, soups, savory dishes and breakfast treats galore. Today I wanted to bring some attention to the first meal of the day.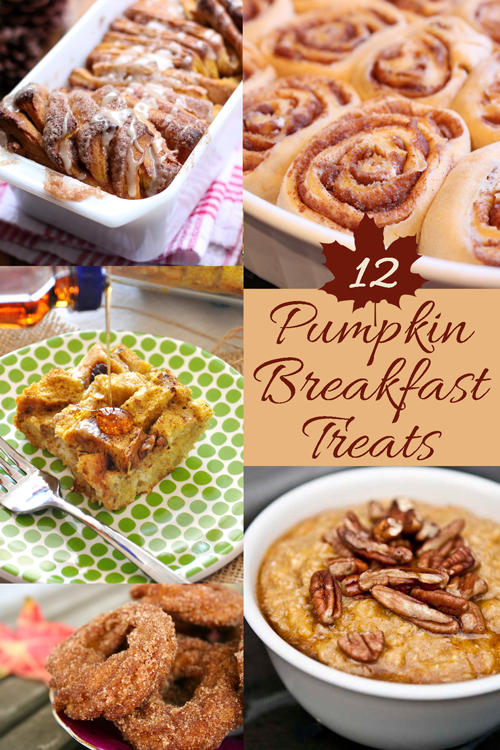 Here we have 12 ways to start your day with Pumpkin: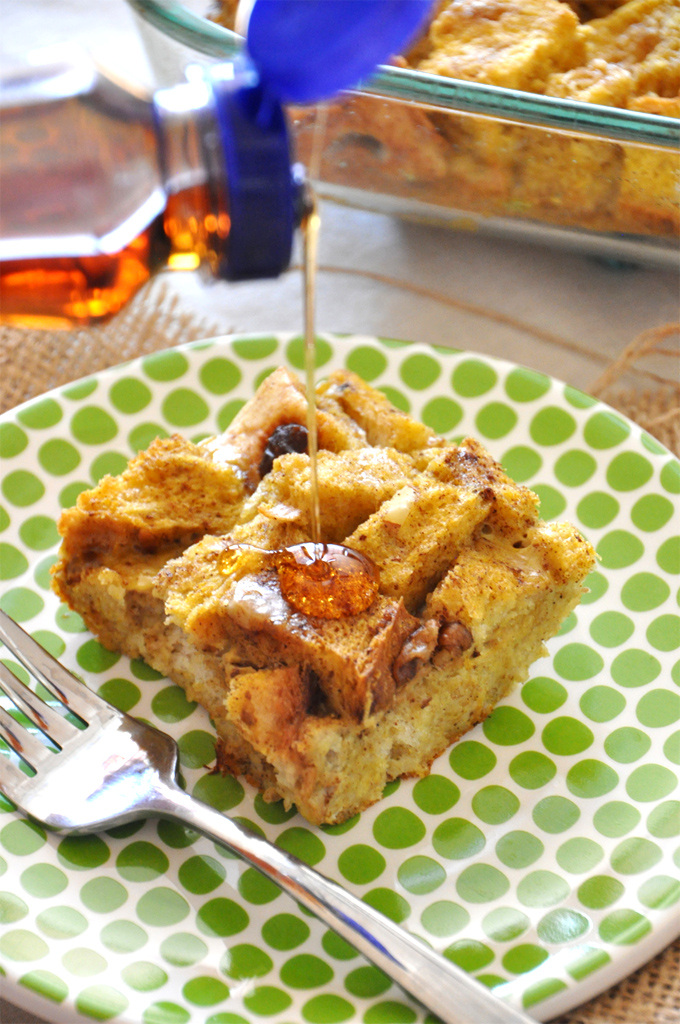 Pumpkin French Toast Bake from the Minimalist Baker – This is a perfect start ahead breakfast. The hard work is done the night before so breakfast is a snap (and much better than cold cereal)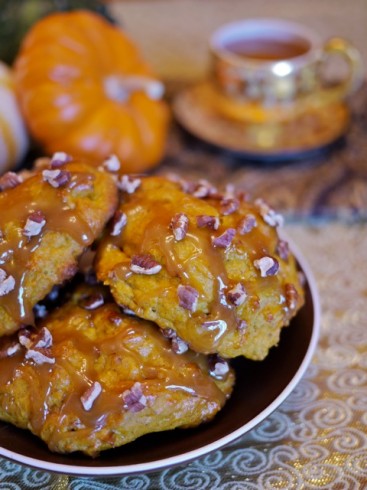 Pumpkin Scones with Sticky Honey Glaze from Better Recipes – I'd leave off the glaze to make them easier to take to work in the early AM but I'd definetly make some for a lazy weekend morning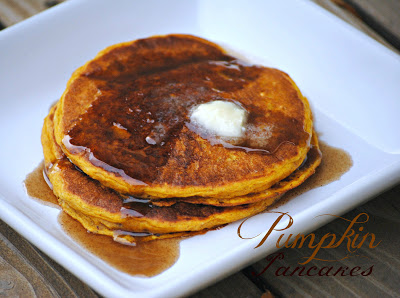 Pumpkin Pancakes from The Farm Girl Recipes – What breakfast collection would be complete without a pancake recipe?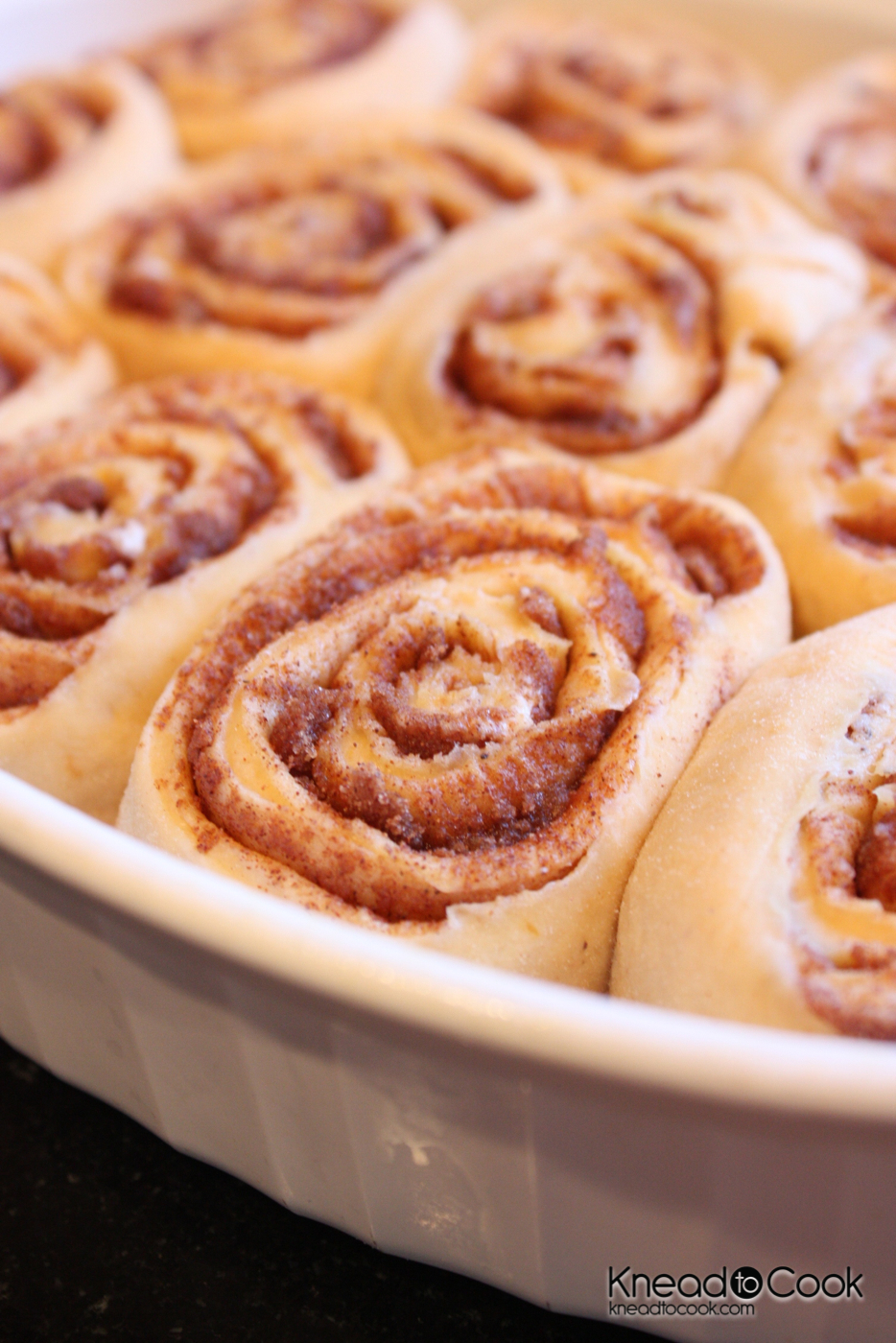 Pumpkin Cinnamon Rolls with Pumpkin Spice Glaze from Knead to Cook – I can practically taste the crunchy filling here, I usually leave the cinnamon rolls to my mother-in-law but I'm pretty sure I could take these on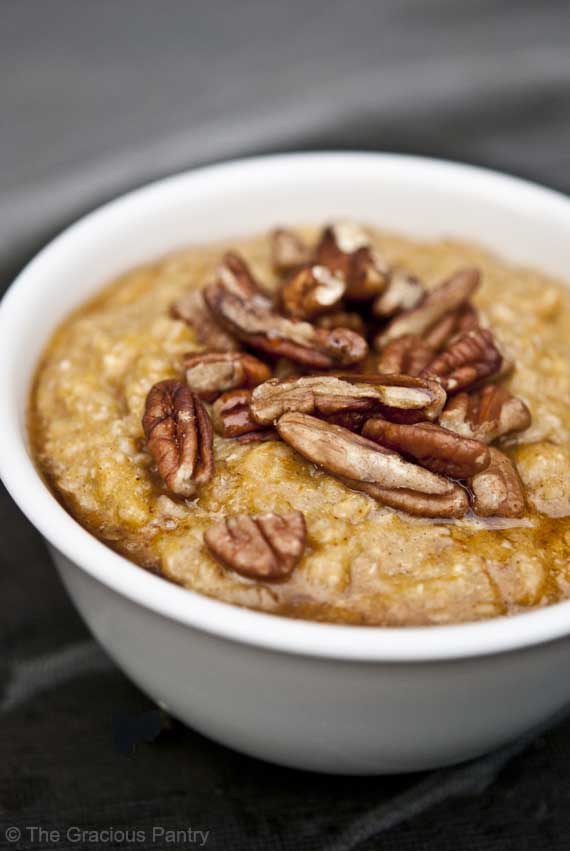 Pumpkin Pie Oatmeal from The Gracious Pantry – I love pecans and pumpkin and the two combined with a warm, filling oatmeal? Yes please!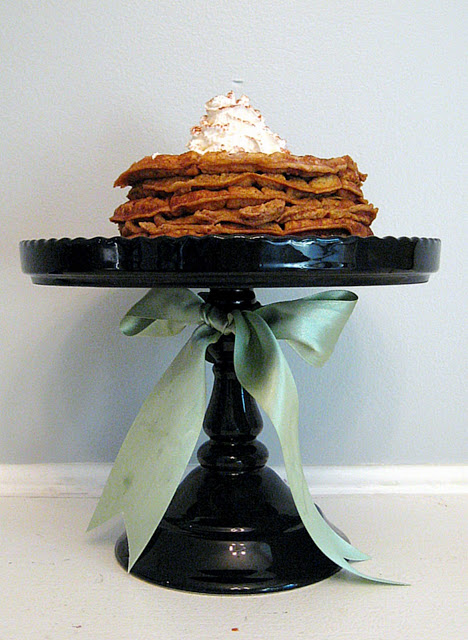 Pumpkin Molasses Waffles from Sweet Boutique – This is one of the recipes I actually make last year, they aren't very sweet but they have a delicious spicy flavor. I planned on trying them as frozen waffles but I ate them all instead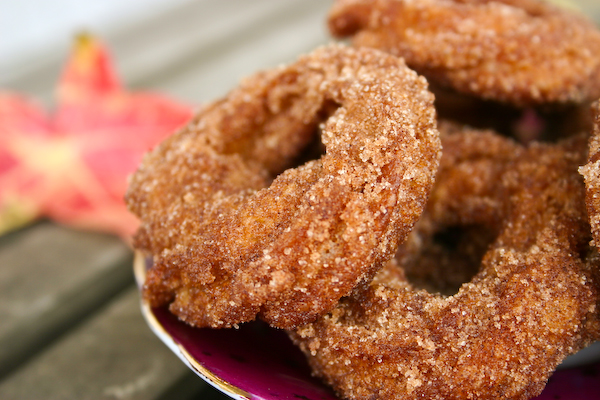 Pumpkin Spice Churros from Baker Girl – I'm more or less terrified of giant vats of hot oil but I'd totally make my husband make me these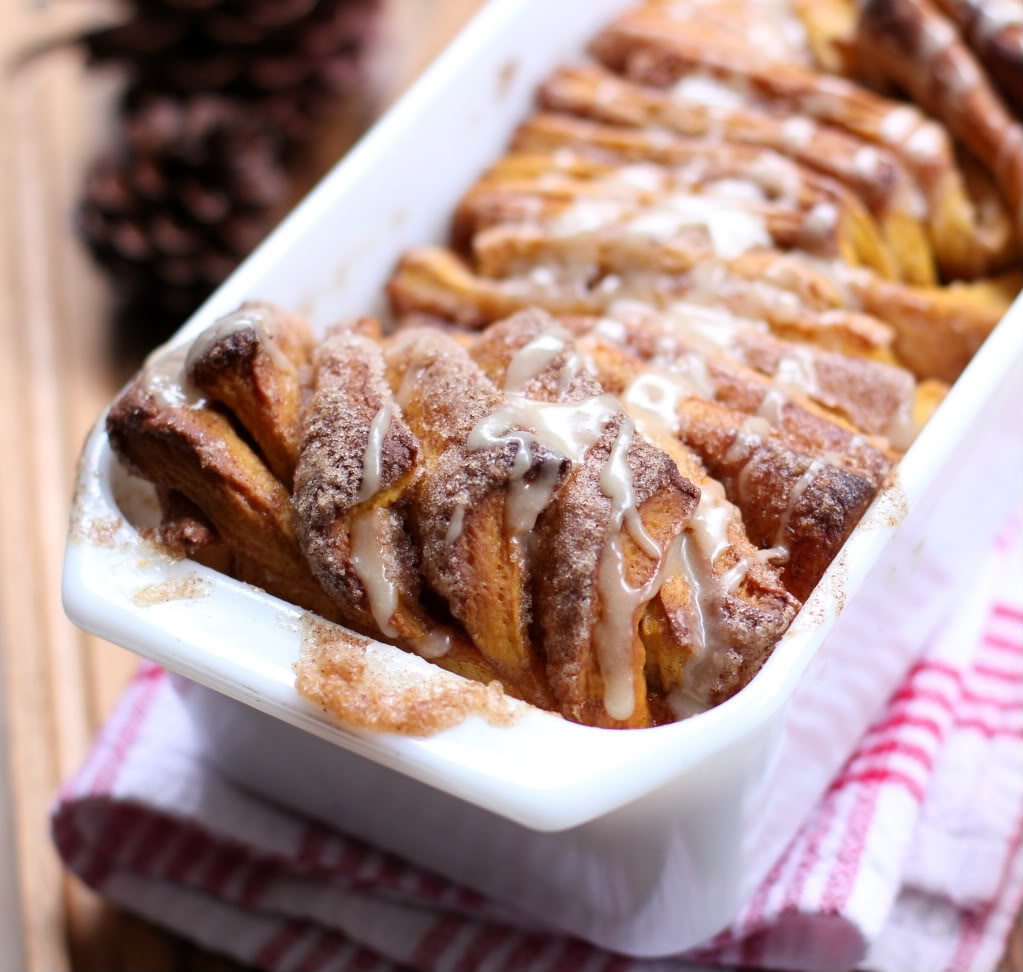 Pumpkin Spice Pull Apart Bread with Butter Rum Glaze from Willow Bird Baking – You might have seen this all over the web last year, in case you didn't I'm sharing it now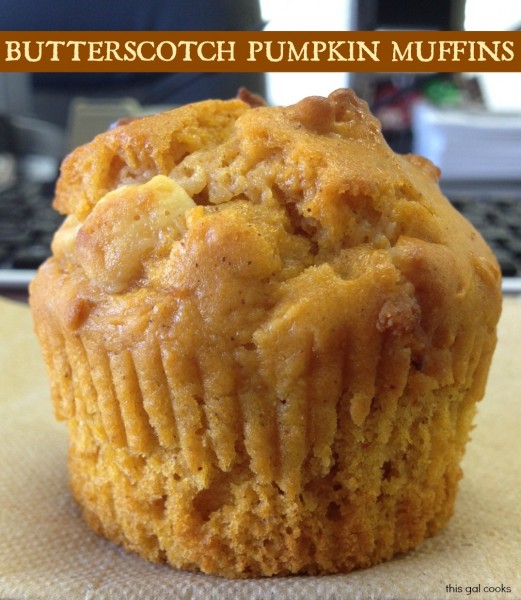 Butterscotch Pumpkin Muffins from This Gal Cooks – Muffins are the ultimate portable breakfast and the combo of pumpkin and butterscotch makes them even better for an early morning treat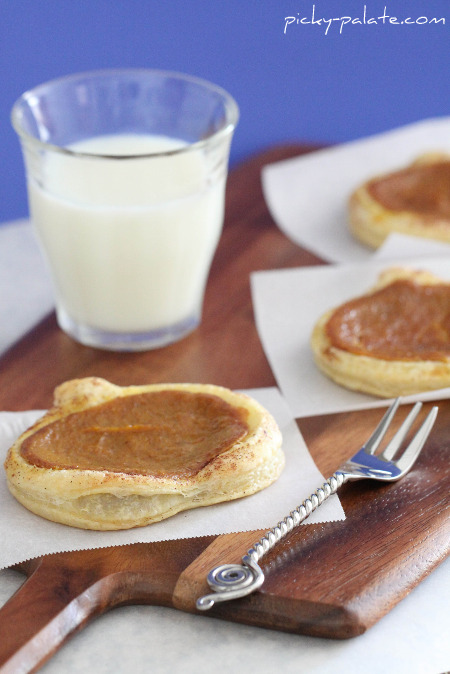 Cinnamon Toasted Pumpkin Pie Tarts from Picky Palate – Call me crazy but I love puff pastry, and topped with pumpkin? It's like breakfast heaven.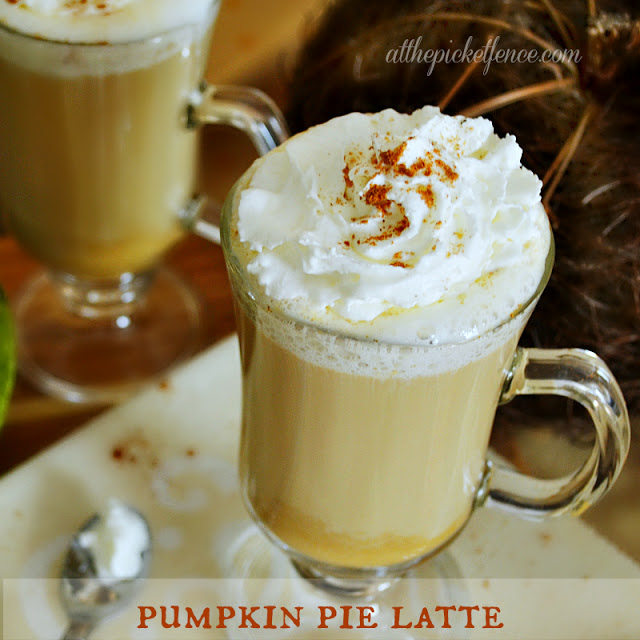 Pumpkin Pie Latte from At The Picket Fence – Can't call it breakfast without coffee!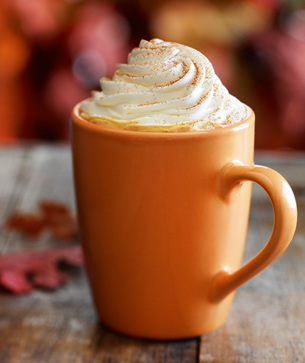 Pumpkin Spice Latte from Averie Cooks – One more pumpkin coffee