I'm made my fair share of pumpkin pancakes and I've finally figured out my perfect recipe (at least for now!). My first requirement was that it used a whole can of pumpkin.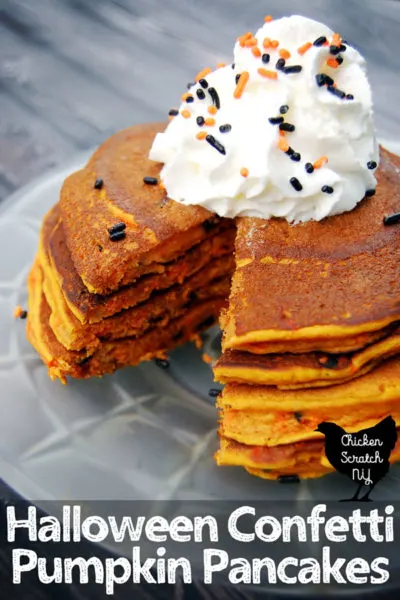 I'm not about to waste my time on a pancake recipe that uses a tablespoon or two of pumpkin. It took some messing around with ratios to find a good batter consistency that tasted like pumpkin with a bit of spice. They are dense and a little creamy thanks to the pumpkin which also adds a nice sweetness.
To make things a little more fun for Halloween I added in black and orange sprinkles. Mary is my new kitchen assistant and adding sprinkles to things is her top priority.
Add the sprinkles in at the very end or they'll start to dissolve. The last few pancakes might be a bit on the streaky side anyway.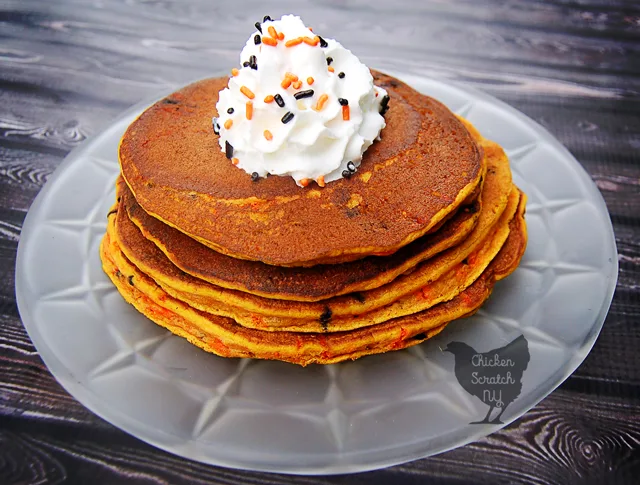 I like to mix up my batter in a large pyrex measuring cup/bowl. The 8 cup one is big enough to hold all the batter and the pour spout makes it easy to get the batter where you want it.
Not that I don't still make a huge mess… Depending on how wet your pumpkin is you might need to give the griddle a bit of a shake to distribute the batter a bit.
I make all my pancakes on a small cast iron griddle. I preheat the pan then quickly pour the batter, don't even think about flipping until the surface is covered in bubbles and it loses it's wet glisten.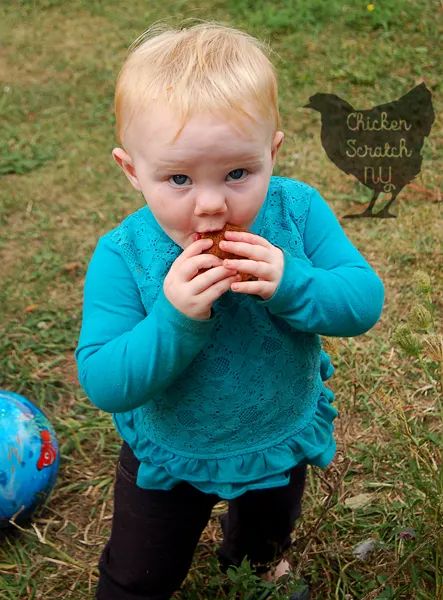 Now that it's just me and the girls a batch of pancakes is way too much food. Luckily they freeze really well.
I set up my cooling racks and after we're done eating I let the rest cool completely. Then stack them up and put them in a freezer bag.
Pop them in the toaster (make sure you don't make giant pancakes!) and you've got an easy breakfast for the week. Mary enjoys then with whipped cream and a scattering of sprinkles.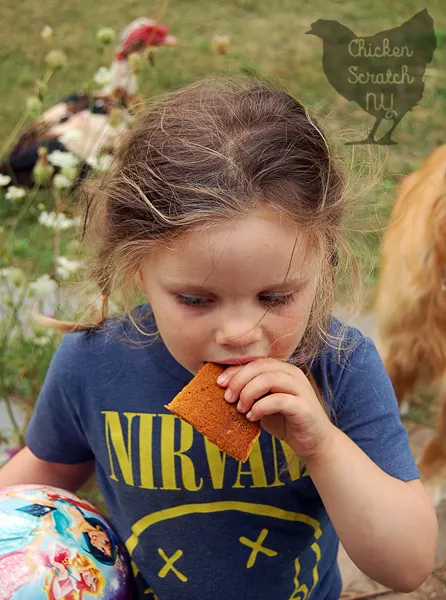 Halloween Confetti Pumpkin Pancakes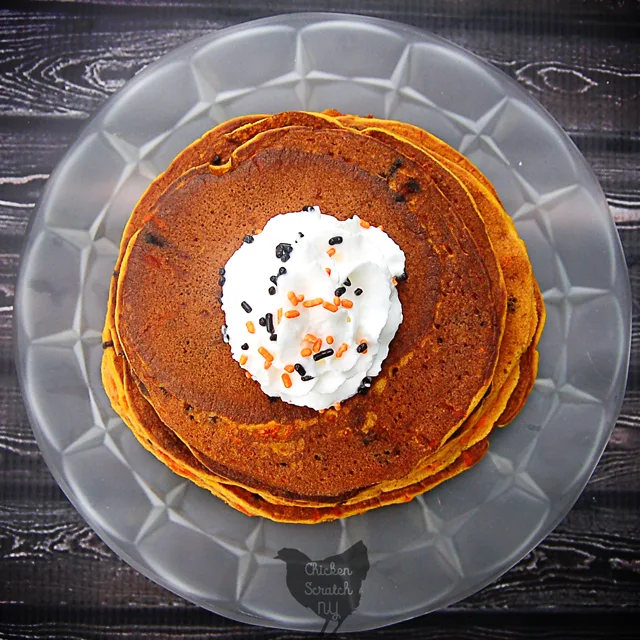 Ingredients
2 c flour
1/3 c sugar
5 t baking powder
1 t salt
1 t pumpkin pie spice
2 c milk
1 15 oz can of pumpkin
3 eggs
1 t vanilla
1/2 c sprinkles
Whipped cream & sprinkles for serving
Instructions
Whisk together four, sugar, salt, baking powder & pumpkin pie spice
In another bowl whisk together milk, pumpkin, eggs and vanilla
Add flour to pumpkin and stir until just combined, don't over mix, there may be some lumps
Let batter sit for 5 minutes
Quickly fold in sprinkles
Cook pancakes over low-med heat, they will get puffy but they settle down when you flip them a third time
Serve with whipped cream and more sprinkles
Check out my
Halloween Page
for more ideas or start here: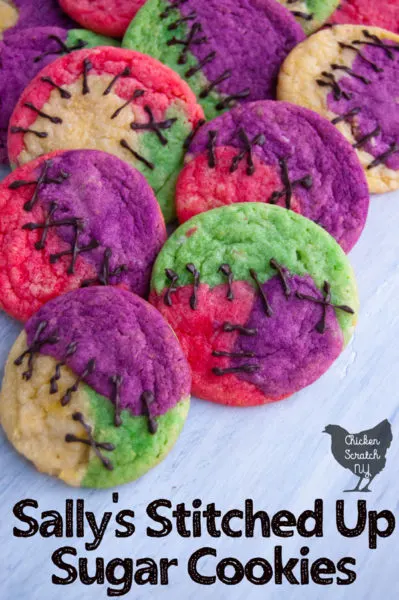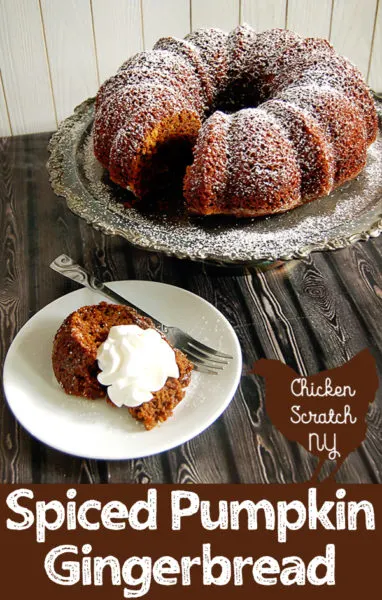 Save