Valentine's Day is creeping up! I thought Christmas had snuck up on me but this is crazy. I feel like I blinked and it's almost February. Anyway, I thought a Valentine's Day Crossword Puzzle was in order.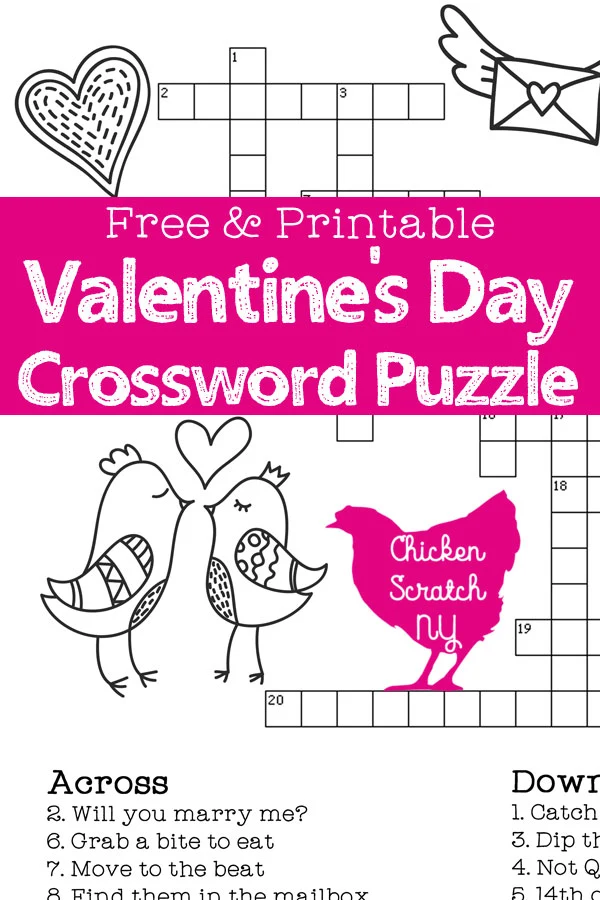 I started brainstorming for this about a month ago and then I lost my little notebook. I have so much going on these days that if I don't write something down it's immediately lost. I actually wrote up this puzzle when I was waiting for an oil change. You gotta do what you gotta do right?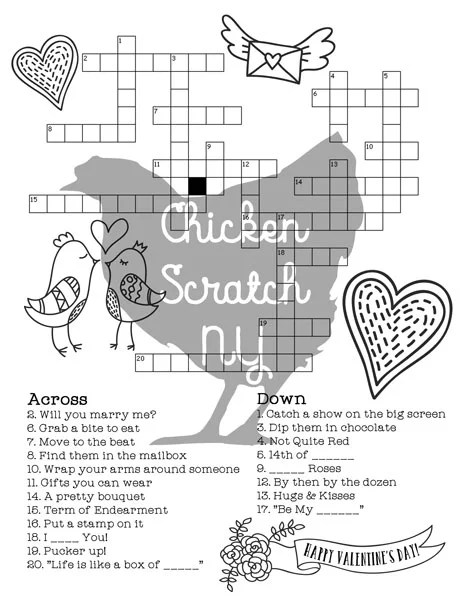 This crossword puzzle is available to print for free, you can download the PDF directly from site. I have the puzzle and the key saved separately. When printing make sure you select "Fit to Page" for the best results.
Valentine's Day Crossword Puzzle PDF Download
Valentine's Day Crossword Puzzle Key PDF Download
Feel free to print as many copies as you need for your class or party. Make sure you print an extra for yourself to fill out while you nibble on some Chocolate Strawberry Bark and try to figure out how many kids there are in your kids preschool class.
I make all of my puzzles available for free. Please do not sell or try to profit from my work. That's not how you make the word a happy place.
Valentine's Day Word Searches are also available: