Spring is a fun time in the garden, and it can also be a great time in the salad bowl. The ground is thawing and the first vegetables are starting to appear in the garden and at the farmer's market.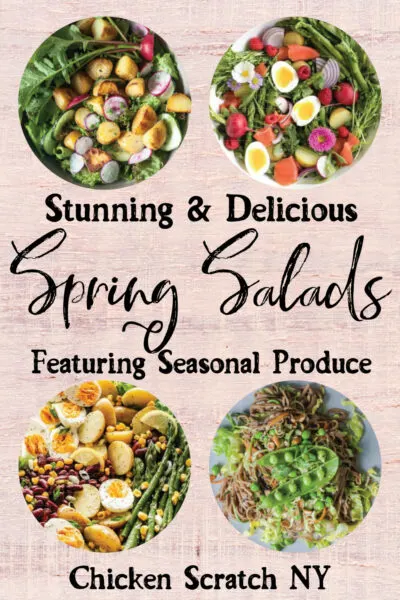 Asparagus, green garlic, early greens and peas all bring unique and fresh flavors to the table.
Not to mention all those delicious farm fresh eggs from the lazy free-loaders that are finally starting to earn their keep again. Extra lighting or not, chickens lay best in the spring-summer.
Speaking of fresh eggs, if you're looking for the best way to get easy-to-peel fresh eggs do yourself a favor and pick up an Instant Pot or really any of the counter top pressure cookers available now. I was skeptical but even my three year old can peel them without an issue.
Spring Salads
Enjoy a collection of Spring Salads featuring seasonal produce, handmade dressings and tasty extras ranging from hard boiled eggs and salmon to soba noodles and quinoa
Check out my Recipes page for more ideas or start here: