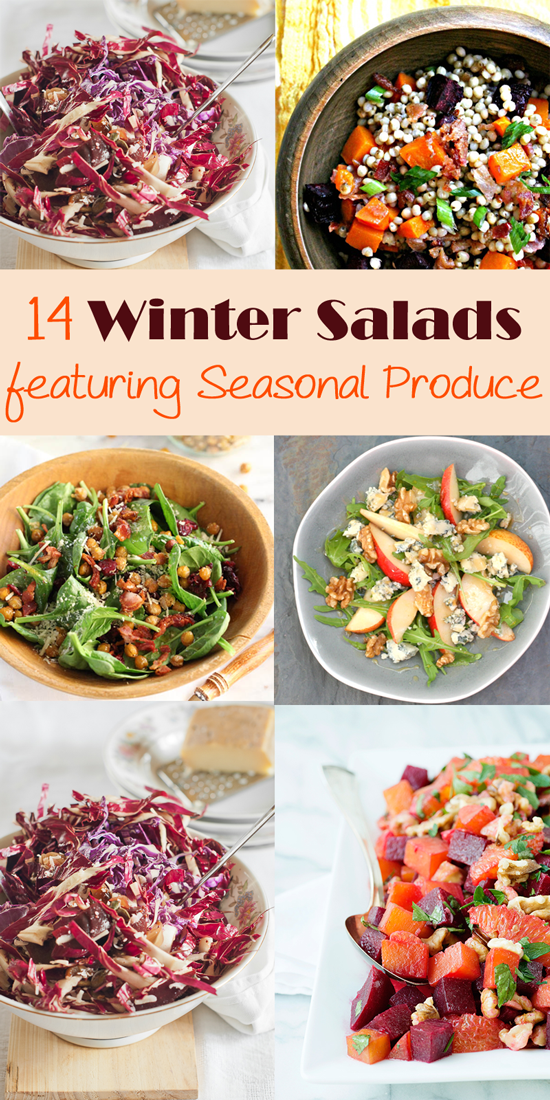 Something about the winter months makes me crave bright and colorful foods. Don't get me wrong, I love a hot bowl of hearty soup but sometimes I need to eat something fresh. Since I'm stuck home (it's literally 0 degrees outside right now before windchill, not taking the baby out in that) I've been browsing the blogosphere for some delicious winter salad inspiration. I think seasonal food is best (and cheapest) so  you won't find any heirloom tomato medleys or sweet corn salads here!
I've rounded up enough salads to keep you full for 2 weeks worth of dinners: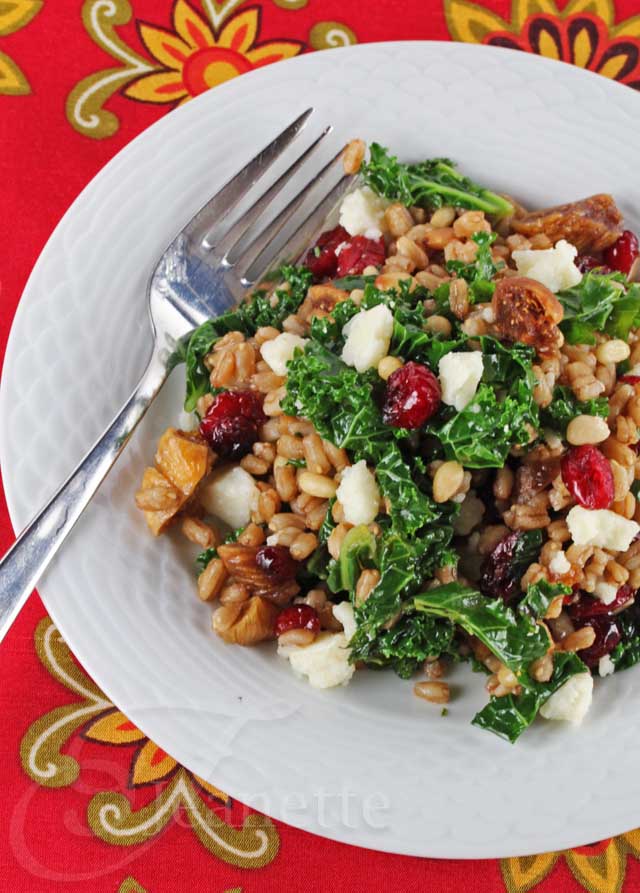 Warm Kale, Farro and Winter Fruit Salad from Jeanette's Healthy Living – Kale is a super food, and flu season is an awesome time to add more to your diet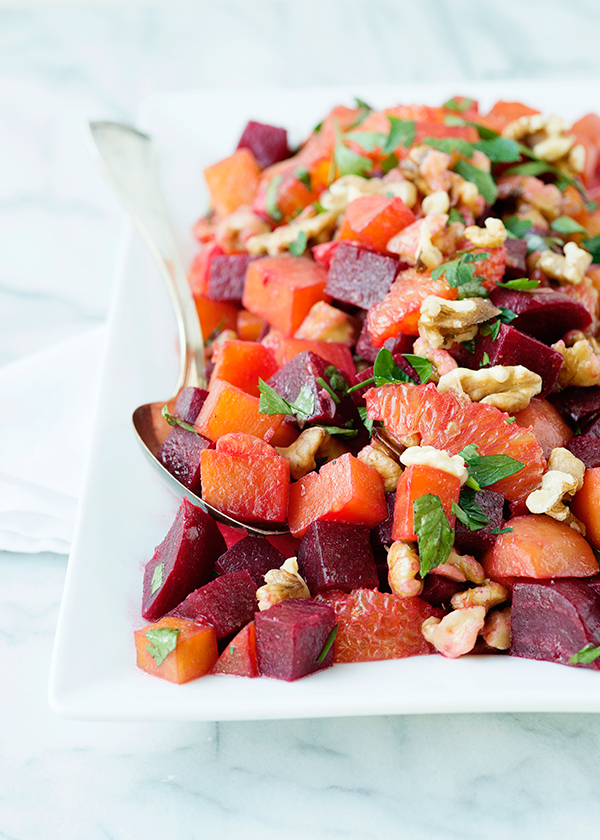 Roasted Beet and Orange Salad from Baked Bree – Beets are my absolute favorite vegetable, I don't eat them nearly as often as I would like but this salad looks like a great excuse to pick some up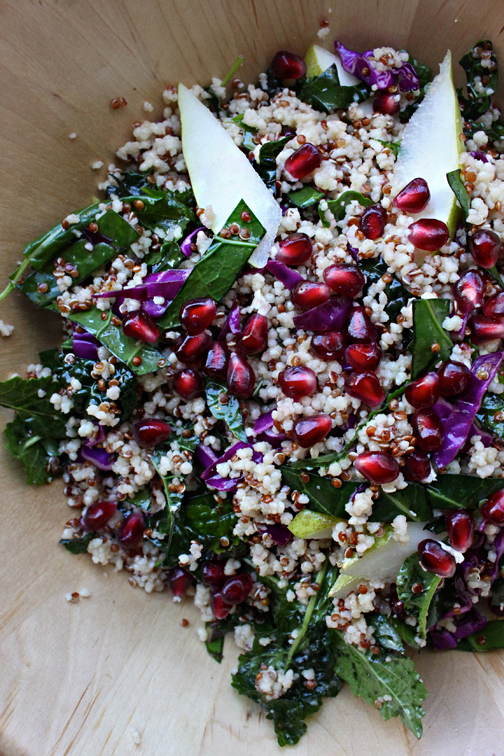 Quinoa, Kale and Pomegranate Salad from Chow Vida – If you're wondering why kale plays such a starring role in so many winter dishes it's because kale is the polar bear of the greens world. It laughs in the face of a killing frost and continues to hold it's flavor (or get better) deep into winter.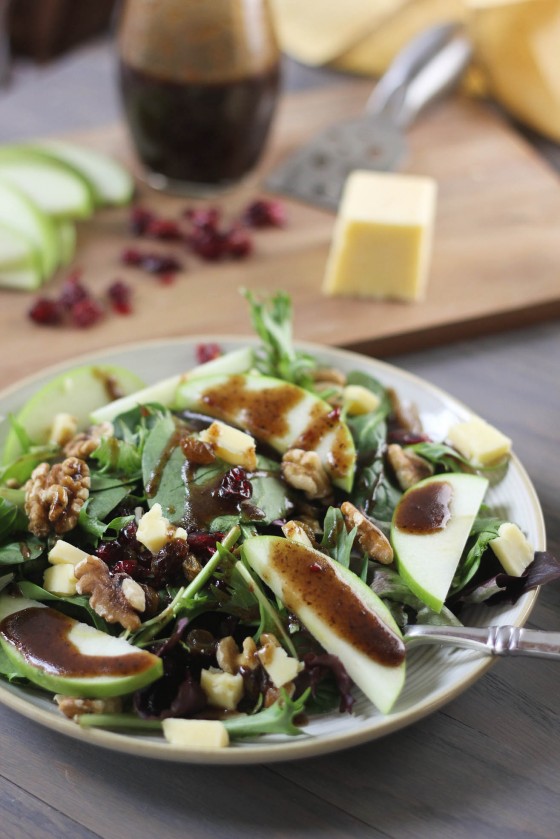 Cheddar & Apple Winter Salad with Balsamic Feta Vinaigrette from Bake Your Day – I love a piece of sharp cheddar with my apple cider (or apple pie) so I can only imagine how good this salad can be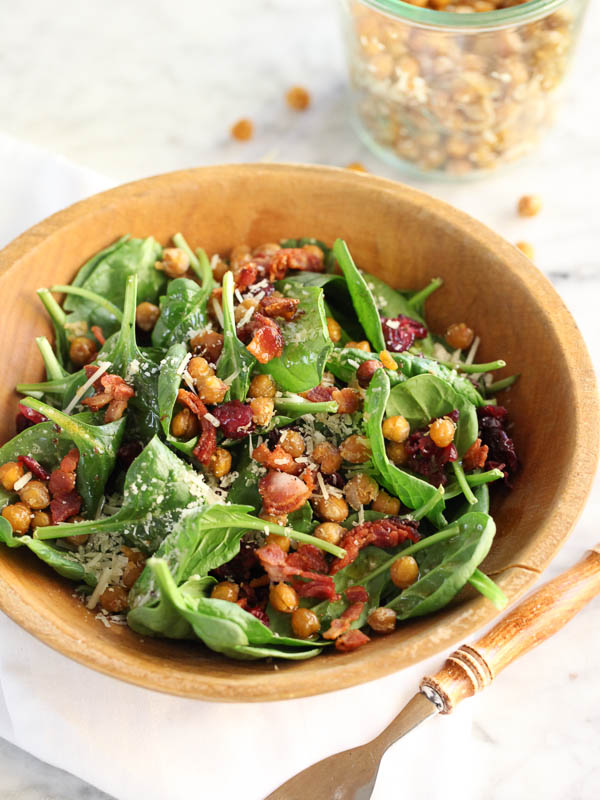 Spinach Salad with Hot Bacon Dressing from Foodie Crush – Not quite as hardy as kale, spinach can be grown into the colder months without a lot of care. Also, bacon!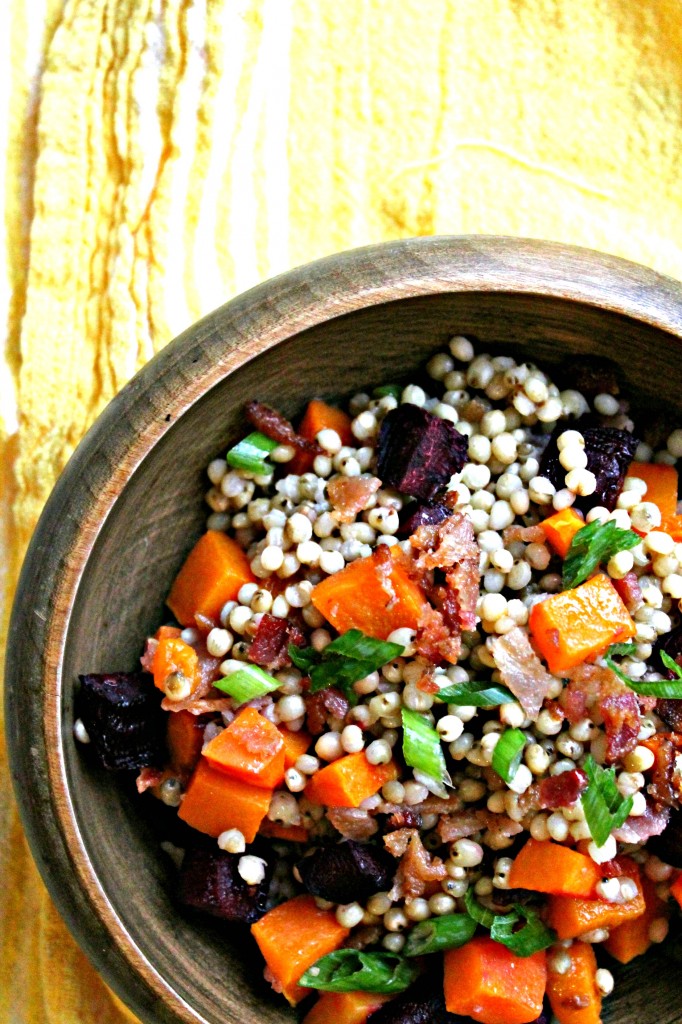 Bacon, Beet & Butternut Squash Sorghum Salad from Cooking with Books – Beets and butternuts can be stored (with care) all through the winter. They can bring some much needed color into the winter diet.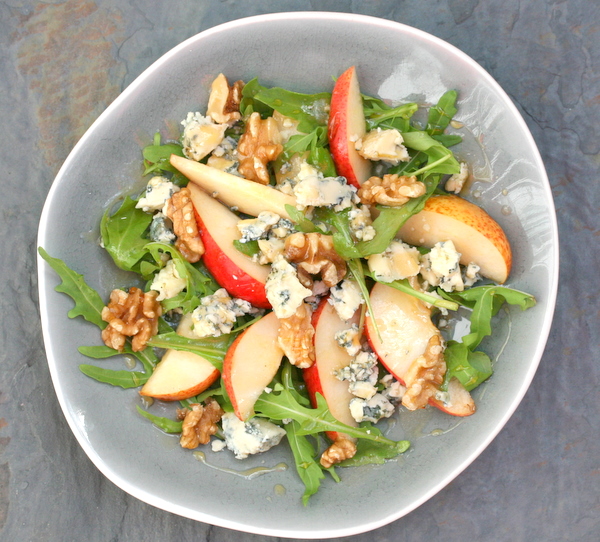 Pear, Blue Cheese & Walnut Salad with Maple Vinaigrette from Drizzle and Dip – This is a classic combo for the winter months kicked up a bit with the addition of maple.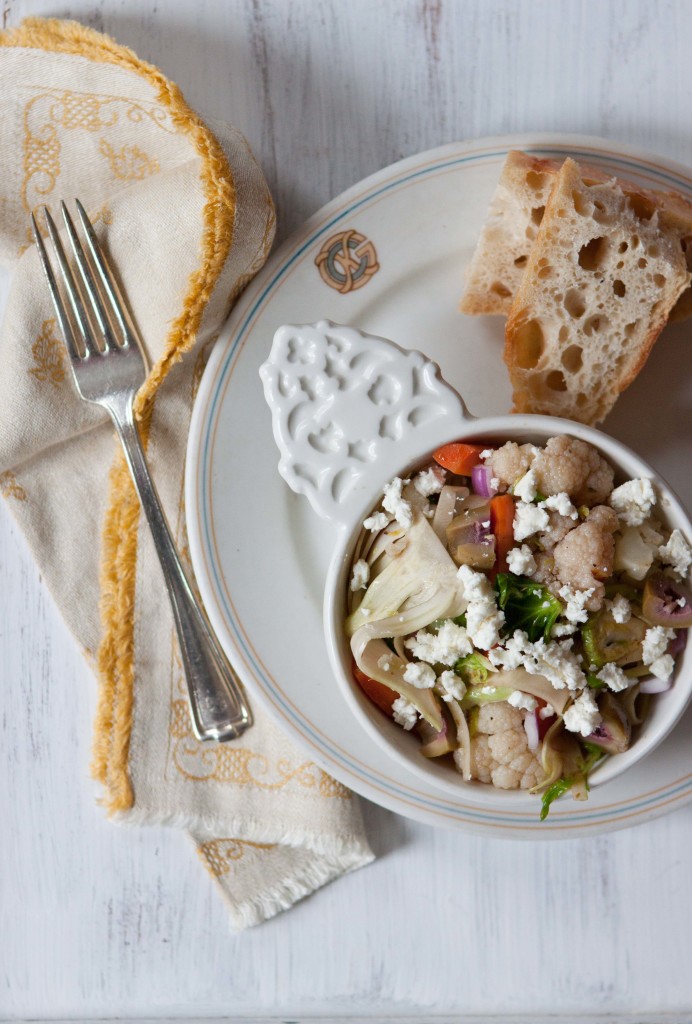 Winter Greek Salad from Five and Spice – In the summer I love to chow down on a big bowl of feta and balsamic laced tomatoes, this looks like a great twist for the winter months when the tomatoes leave a lot to be desired.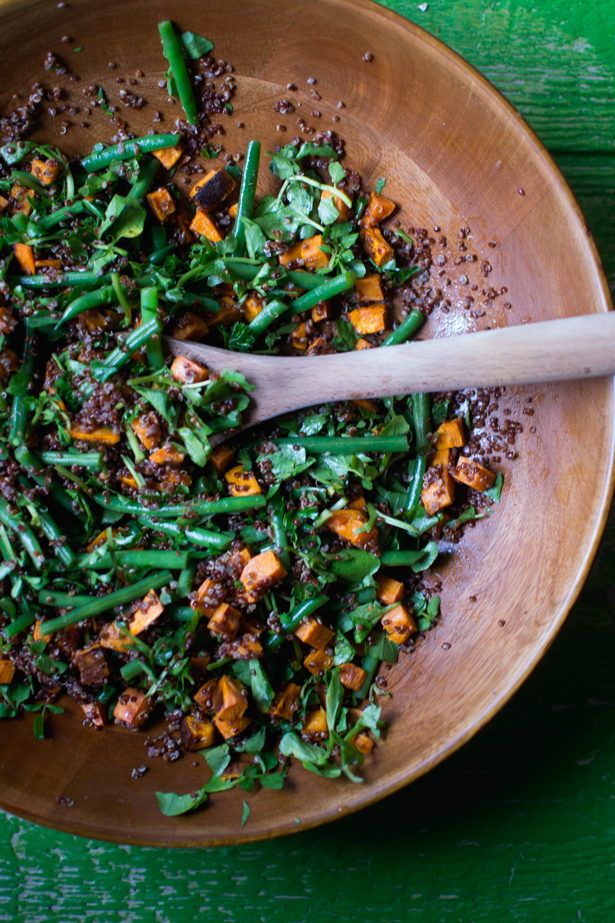 Roasted Sweet Potato, Quinoa and Watercress Warm Winter Salad from Bring Joy – I love sweet potatoes, especially roasted. They're like natures candy, vitamin loaded candy! They play a staring roll in this salad along with a tasty maple and balsamic dressing.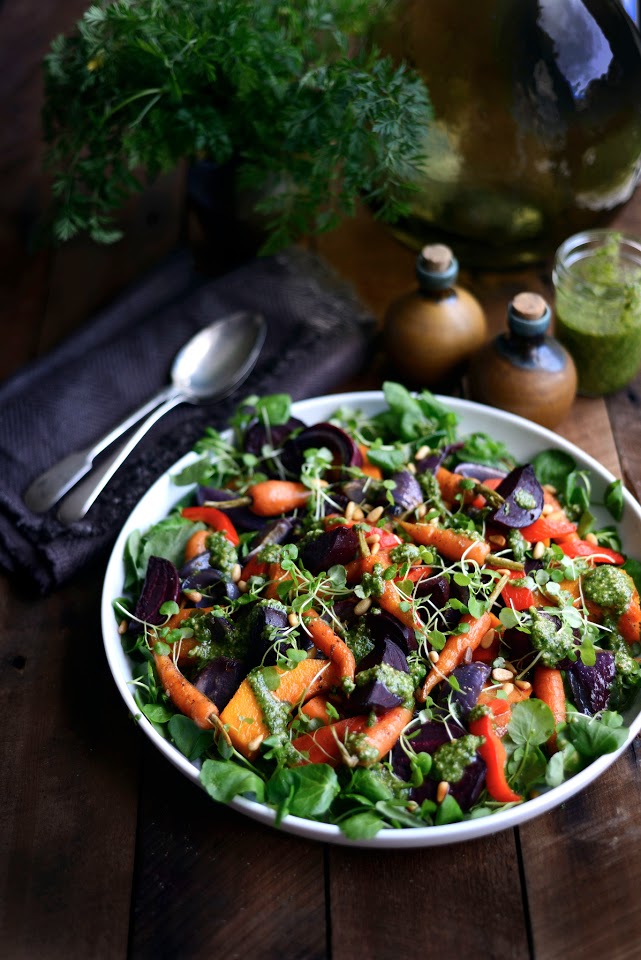 Winter Salad from From the Kitchen – This salad covers just about the whole rainbow, the perfect healthy kick following the carb and sugar fest that is the holidays!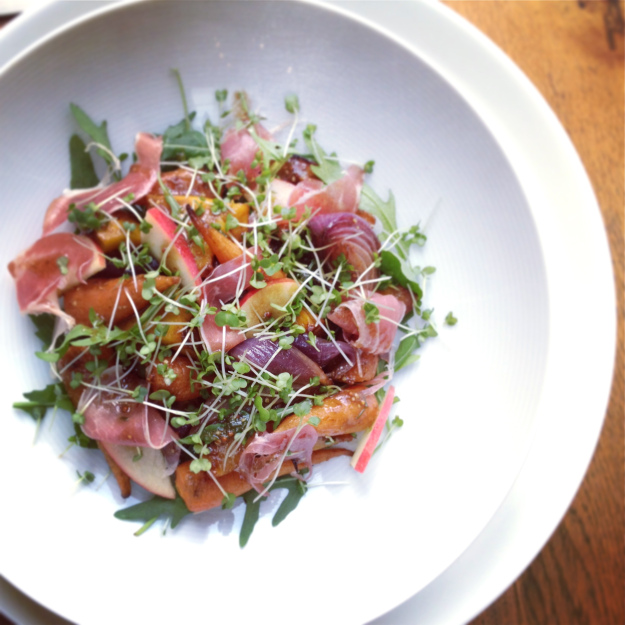 Balsamic Roasted Winter Salad from Thyme and Honey – It seems like chicken is the go-to protein for salads, boring right? I think it's awesome that this one features ham, not to mention the amazing-ness that is roasted veggies.
2017 Update – This link is no longer available 🙁 but Thyme & Honey has a delicous, seasonal and simple recipe for a Fennel & Blood Orange Salad that would fit right into this collection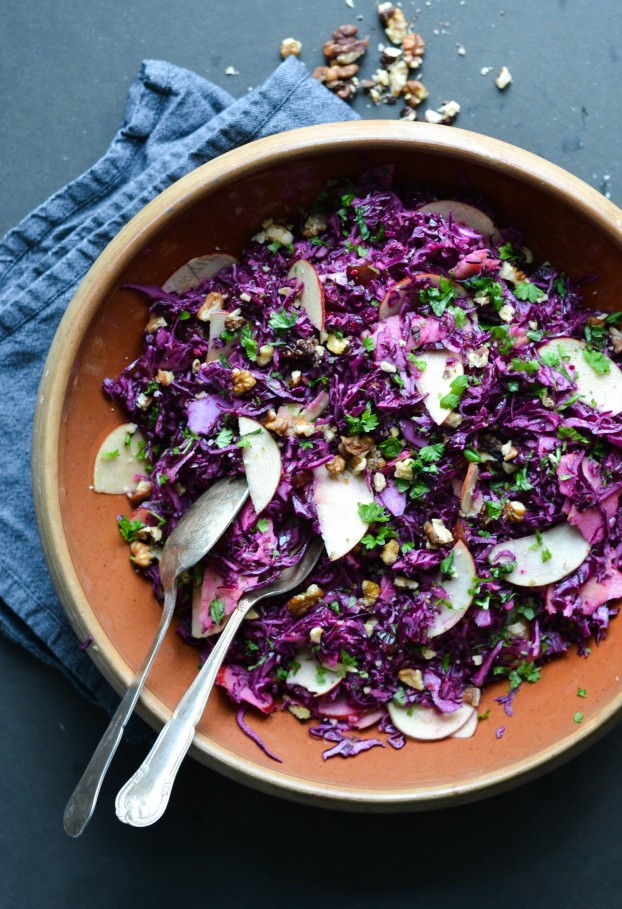 Red Christmas Salad from A Tasty Love Story – This salad is filled with herbs, apples and red cabbage and finished with a cranberry dressing that I need in my life now.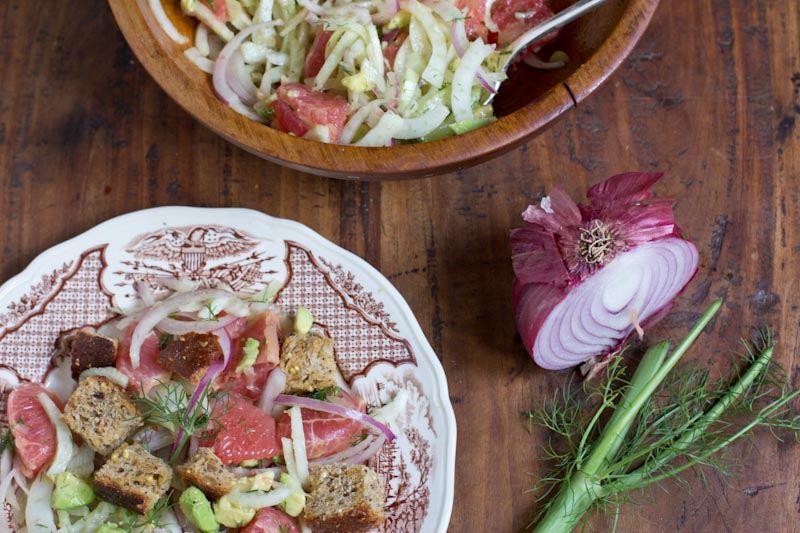 Winter Panzanella Salad with Grapefruit, Fennel and Avocado from The Vintage Mixer – The first time I had panzanella I was in Italy, there is something special about a salad full of bread, especially when in includes juicy red grapefruit.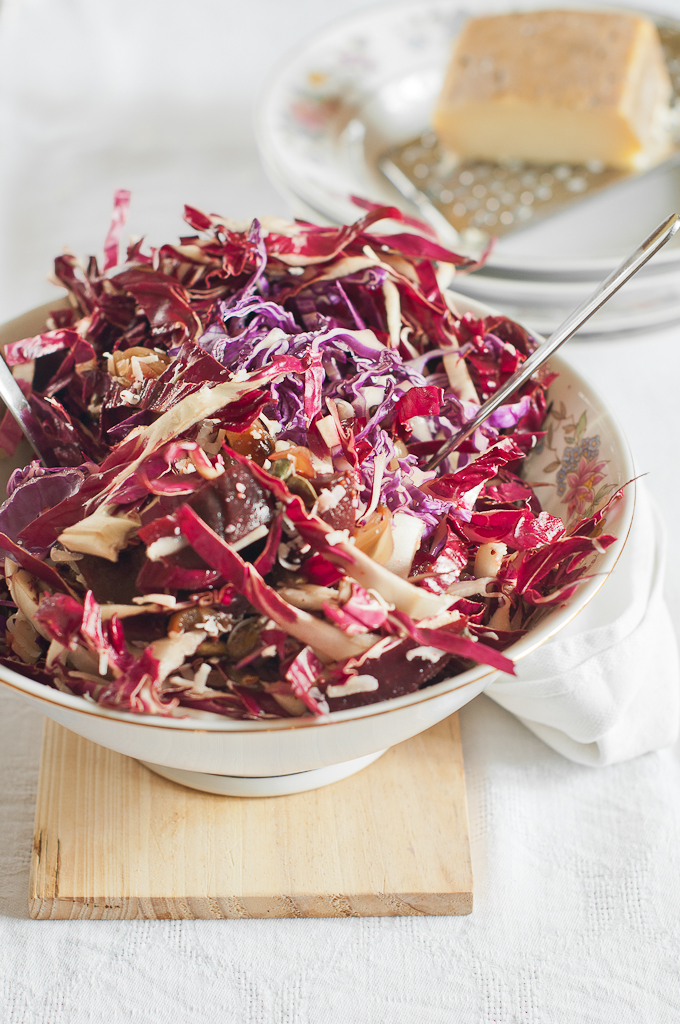 Red Cabbage Radicchio Beet Salad with Purple Sage Pecorino and Peppitas from Life Love Food – Don't let the monochromatic nature of this salad trick you into thinking it's bland or boring. It's full of flavor and texture from the crunchy, bitter radiccho to the soft, balsamic-pickled onions.
You may also enjoy: