My 2017 "what the hell does it taste like?" choice in the garden was ground cherries also known as Cape Gooseberries. Unlike the hardy kiwis I planted 4 years ago that never seem to do much they're a quick crop and you'll get fruit the same year you plant!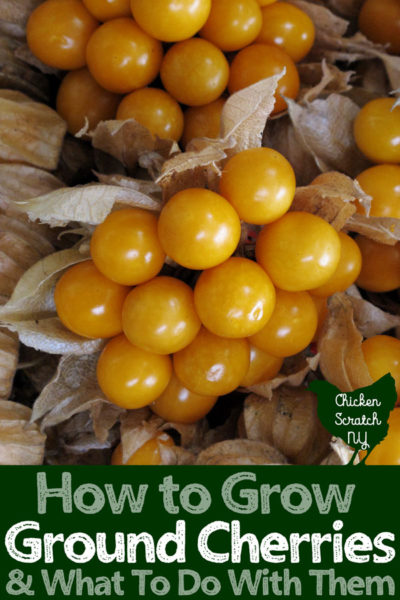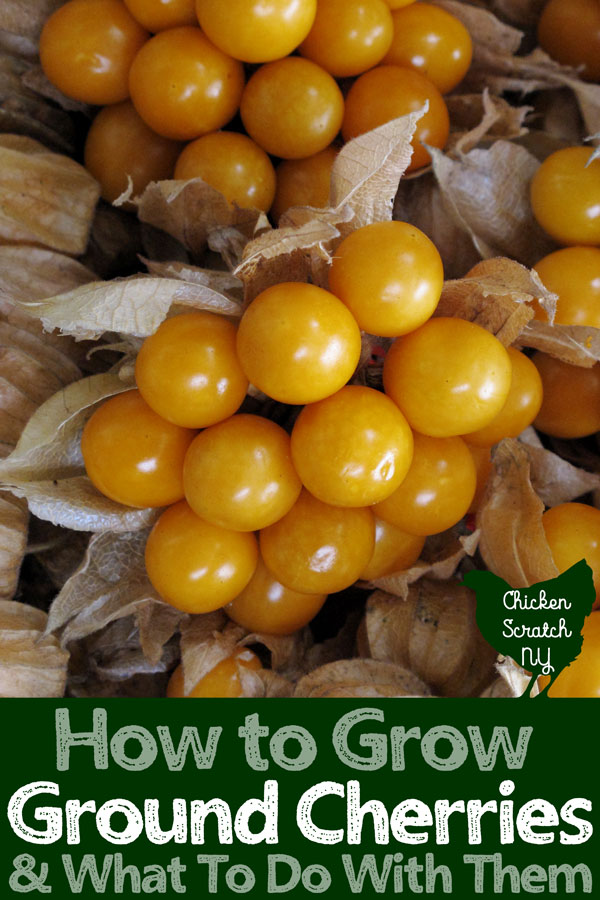 Which is good because you grow them as an annual. It would be pretty rough if they only lived one season and took 2-6 to fruit.
Growing Ground Cherries
Ground cherries need to be started indoors 6-8 weeks before the last frost. Or, like me, when you find the seed you put in the drawer so you wouldn't lose it.
I started mine in small square pots filled with seed starting mix. I put them on the heat mat to germinate under a humidity dome. When the seedlings emerged I moved them under my grow light. I can't keep the light low enough with the dome on so it's one or the other.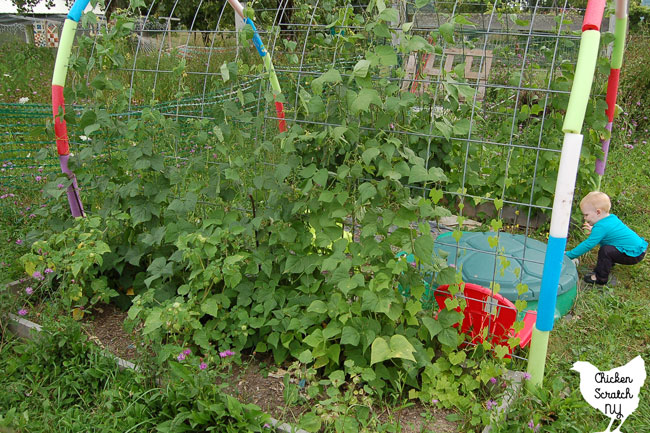 Harden off the seedlings before transplanting. I move mine out to the shaded deck where they're protected from the chickens during the afternoon for a few days to get used to the outdoors. Try to transplant on an overcast day, even better if it's going to rain soon.
My whole vegetable garden is in raised beds so that's where these guys go. My beds don't have bottoms, they're just frames that I can build up the soil inside to help with drainage.
They're mostly filled with alpaca poop, some peat moss and organic fertilizer. I have very clay soil that makes growing things a challenge without lots of organic matter on hand.
Last year I planted them along the cattle panel trellis, you can the the three small-ish light green plants in the bed. Even though they were small they still have flowers and fruit on them in the picture. I don't think they got as much sun as they needed and I think I'm going to grow them on the other side of the garden next to the asparagus this year.
Ground cherries grow very much like tomatoes. Move them outdoors after the last frost date and plant in full sun. You can use tomato cages to support the plants and help keep them contained. Ground cherries are very light and don't need something overly strong to support them.
You can plant them deeply, like tomatoes they will send out roots along the length of their stem. Use mulch to keep the soil moist and make harvesting easier (I'll get back to that in a second!).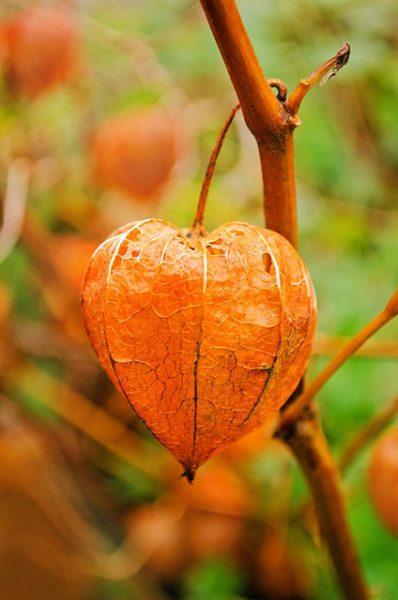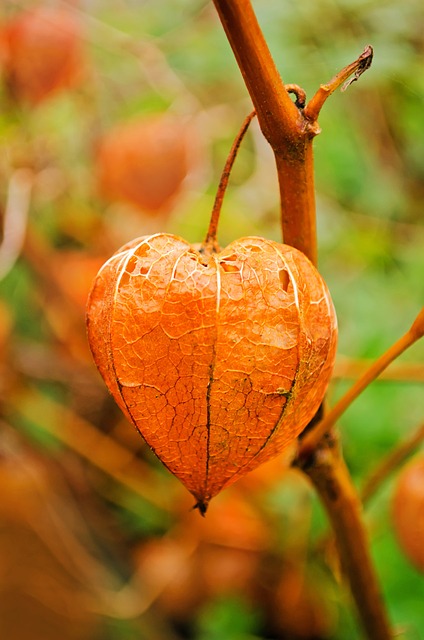 I planted the variety: Aunt Molly's Ground Cherry, which seems to be one of the most popular and easily available. I purchased my seeds from Baker Creek and I did again this year as well. I'll probably try a different variety but I liked the ones I grew last year and I want to give them another shot in a better location.
A mature ground cherry plant (bush?) can have 300+ flowers on it at once. They ripen individually and you'll have ripe fruit, flowers and buds on the same plant all at the same time.
When the fruit is ripe it falls right off the plant. That's where a good mulch makes life easy. The papery husks on the fruit are a light tan so using a dark mulch will let the fruits stand out for easy picking. I wouldn't use straw, that's almost the same exact color as the husks!
What Do You Do with Ground Cherries?
You started the plants, carefully acclimated them to the outdoors, transplanted, watered and mulched them. After about 70 days (depending on variety) the fruit will begin to trickle in.
If you plan to make something with your ground cherries make sure you put in a few plants. This year I'm planting 6, I'm hoping that leaves enough for fresh eating and some jam or maybe a pie.
Knowing me I'll cook them down with a little sugar and fold them into whipped cream like my Berry Trifles or Black Raspberry Fool.
I ate all the berries I didn't give away fresh. They have a very unique flavor. Everyone I shared them with was very surprised by the flavor. Store them in their husks in a cool dry place and they'll last up to 3 months.
If you're a better ground cherry farmer than me you can try your hand at any of these lovely recipes :
Mini Ground Cherry Pies by Freshly Baked by Photo Kitchen
Ground Cherry Crumb Pie by Linn Acres Farm
Ground Cherry Clafoutis by Chez Us
Ground Cherry Jalapeno Pepper Jelly by Picky to Plenty
Ground Cherry Lemon Jelly by Common Sense Homestead
Ground Cherry Jam from At the Immigrants Table
Ground Cherry Salsa by The Dig In
Tomato Ground Cherry Salsa with Cilantro & Lime by Seattle Local Food
Cherry Tomato and Ground Cherry Salsa by A Farm Girl Dabbles
Don't forget to PIN this to your Gardening Board!
Looking to grow more unique fruits? Check out my gardening page or start here: