Get ready to add a touch of spooky charm to your Halloween decor with our free punch needle pattern featuring a mischievous bat and a playful cat in front of a glowing full moon!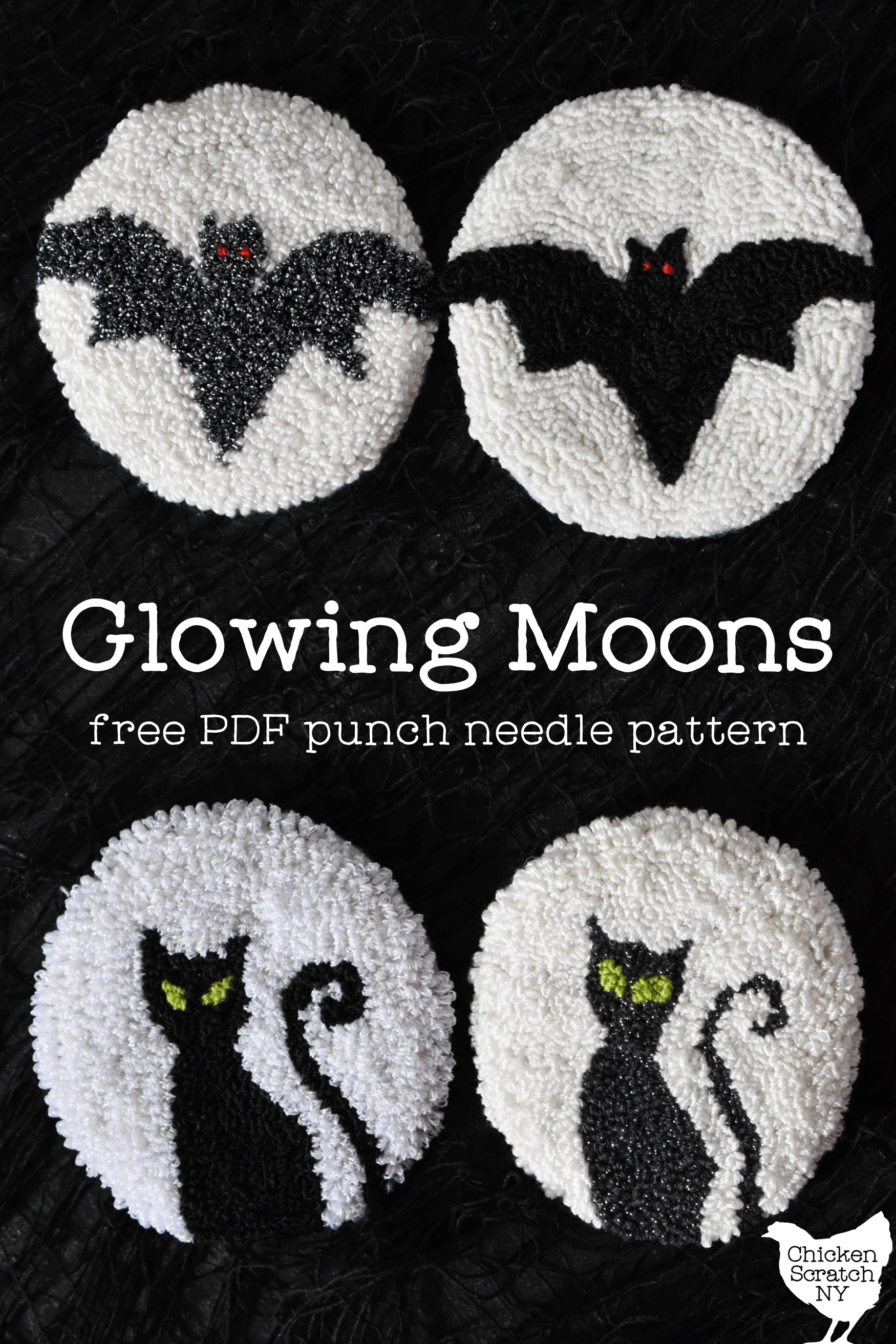 As the leaves turn and the days grow shorter, there's no better way to embrace the spirit of the season than by creating your very own Halloween-themed punch needle projects and this simple pattern is a great way to get started.
Grab your hoop, threads, and a pumpkin spice latte because we're about to embark on a hauntingly delightful stitching adventure!
This pattern came about after a trip to Michael's that ended with several skeins of specialty embroidery floss, specifically the glow-in-the-dark thread! I knew I wanted a simple pattern that would let the thread do the heavy lifting, and this is what I came up with.
Get the free printable Glowing Moons PDF patterns here
This is a simple design and it's a great one for beginners or anyone looking for a nice 'turn your brain off' project.
I think they're great punched in regular floss but this is a perfect time to pull out the specialty threads!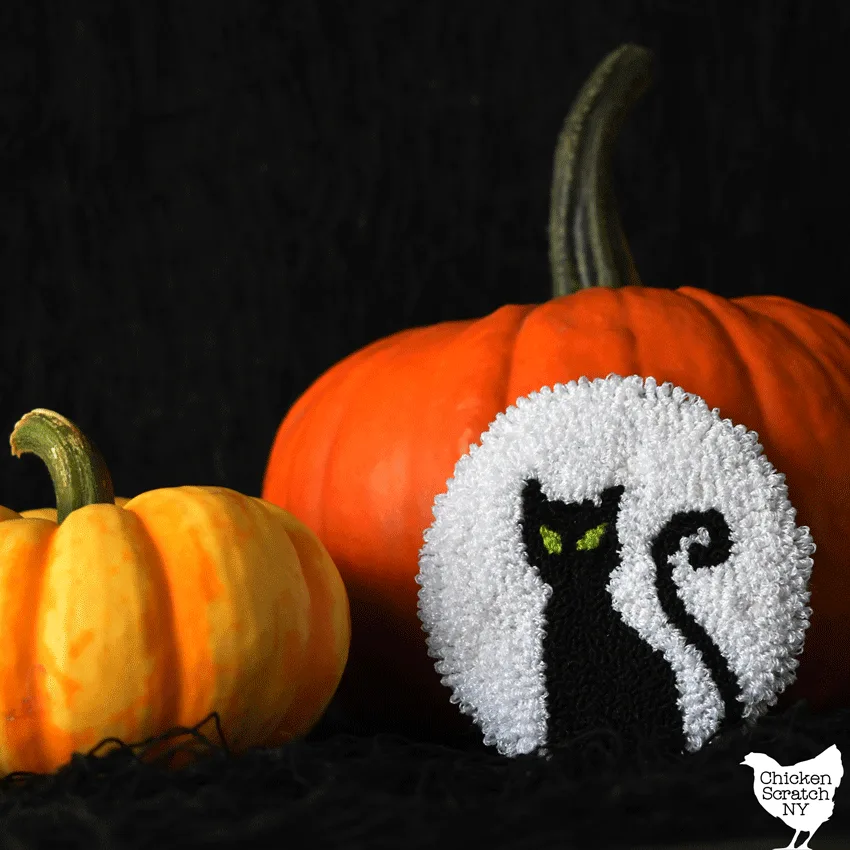 Green (907) & Black (310) 6-strand floss + Pearlescent Light Effects (E5200)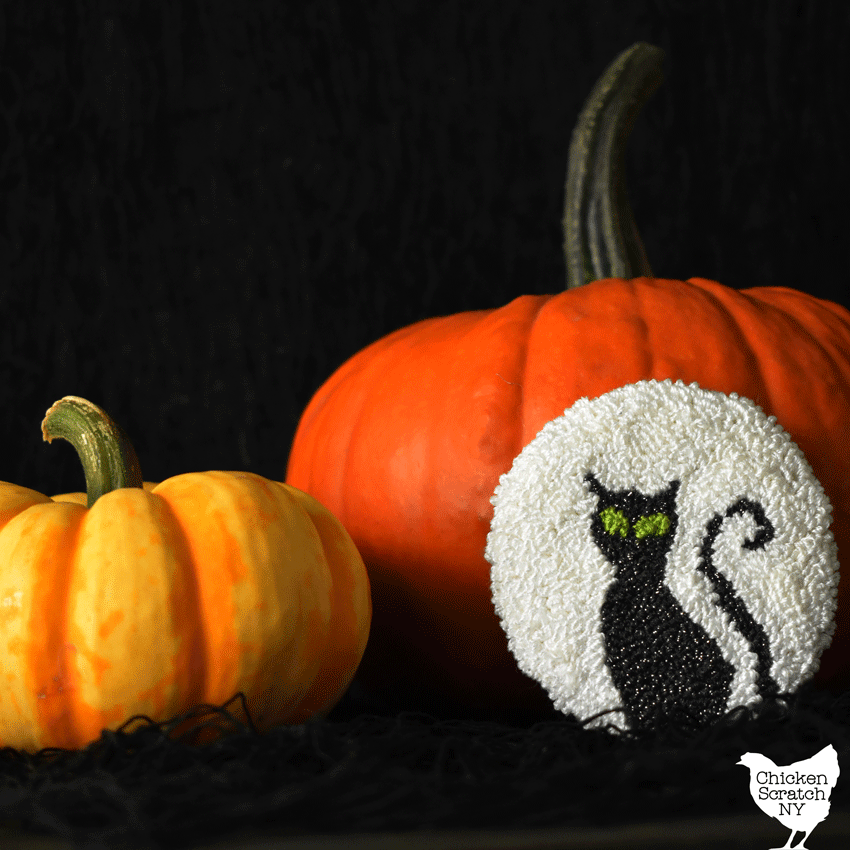 Green (907) & White 6-strand floss + Mouliné Étoile Floss (3799)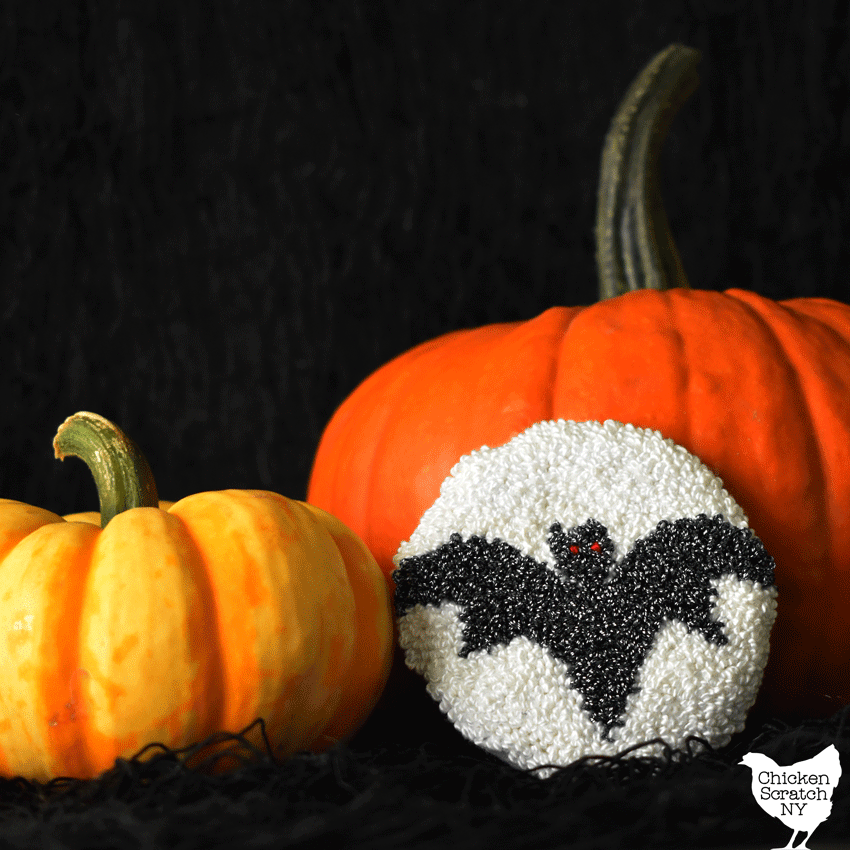 Red (321) & White Pearl Cotton + Metallic Pearl (5317)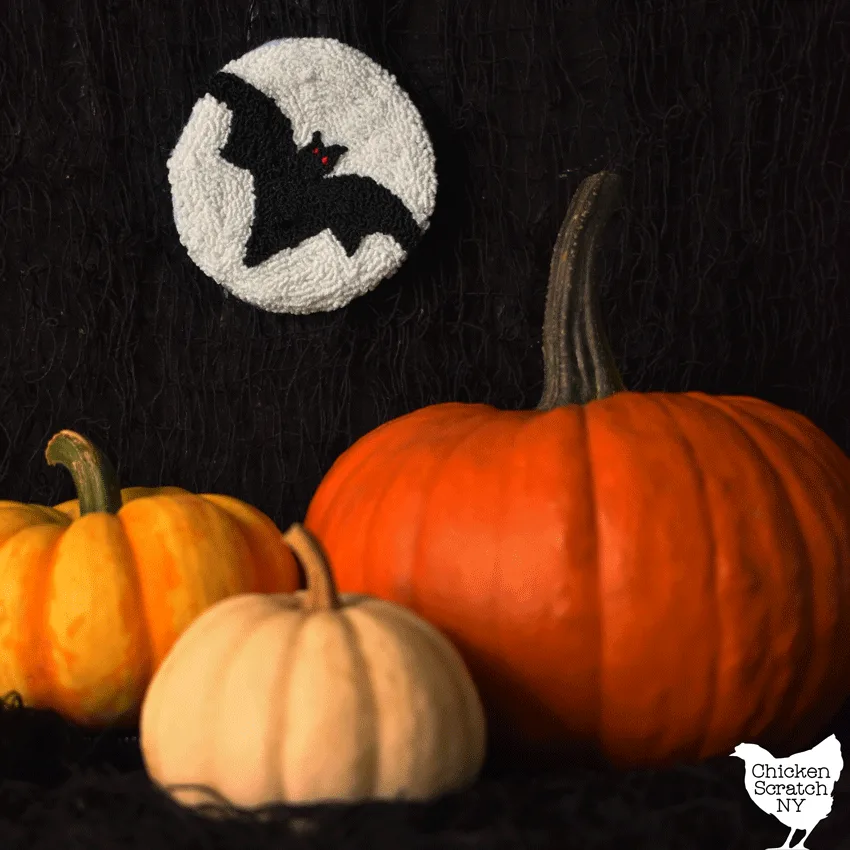 Red (321) & Black (310) 6-Strand Floss + Glow In The Dark
After I finished punching the designs I trimmed about 1/4 away from the stitches, folded the excess fabric in, and whip-stitched the finished pieces to white felt.
It keeps the back nice and neat and adds some stability to the finished piece. Sometimes I'll use the felt to attach the finished embroidery to a block of wood for an easy display but this time I trimmed right up to the stitches.
---
Check out my Punch Needle Embroidery page for more ideas or start here: