Halloween is right around the corner but you still have time to sneak in one more DIY decoration! Head to the Dollar Tree to pick up everything you need to make a set of Spooky Spirit Bottles!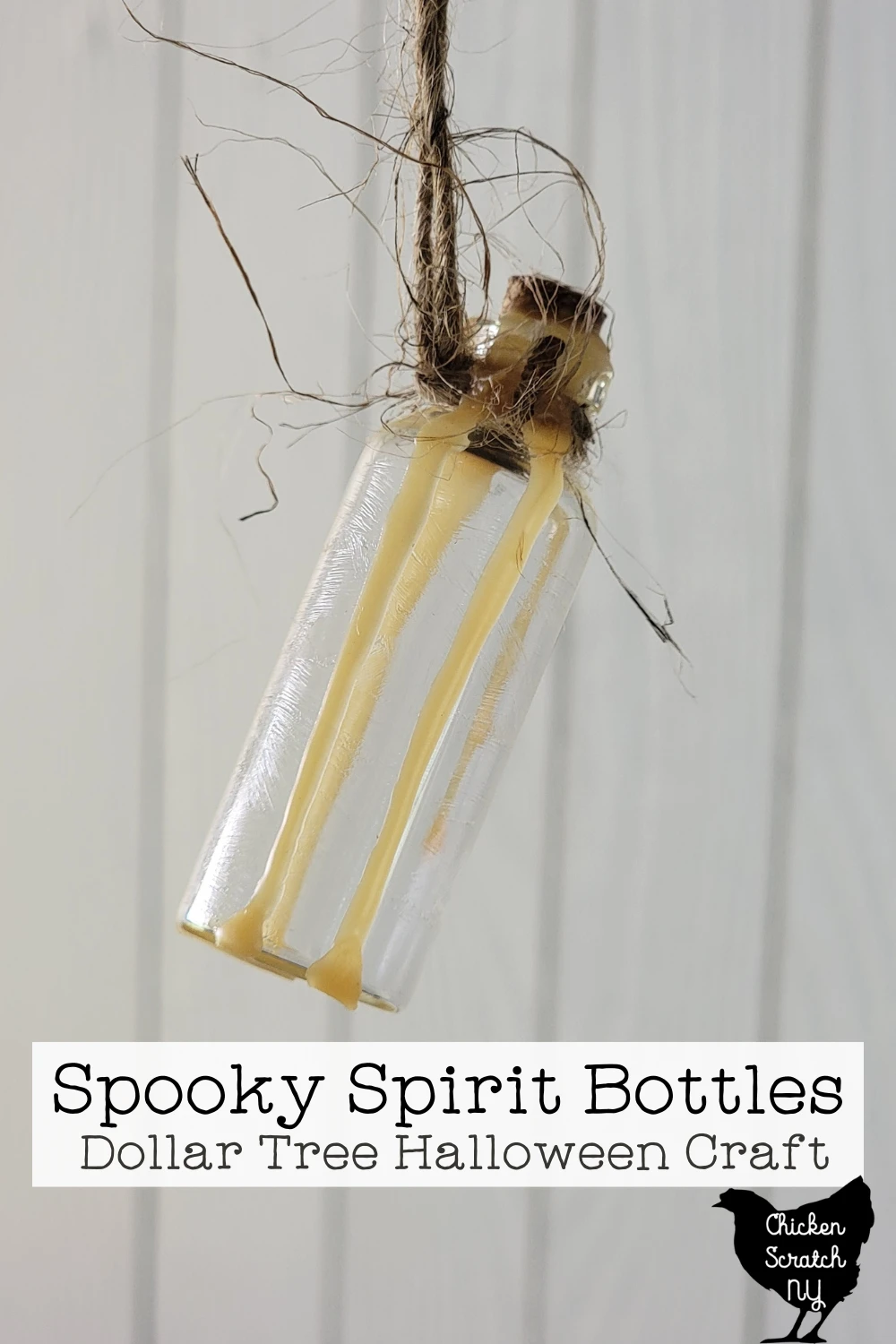 Years ago I made a set of those Halloween object jars, you know the recycling bin raid that turns into baby food jars filled with Bone Dust (plaster of pairs), Vampire Blood (corn syrup and food coloring), and Yeti Fur (I cleaned out my golden retrievers brush for that one).
My favorite jar was probably the simplest and it's the inspiration for this project. I took a Dollar Tree candy jar, smeared the inside with vaseline, and told my kids not to open it because I'd trapped a ghost inside.
The vaseline is clear but sort of cloudy and really gives the glass a creepy quality. Of course, I had to reinvent the wheel and turn that idea into something else.
Ghost Bottle Supplies
You can get everything you need for this project from Dollar Tree but you can also use whatever you have lying around the house.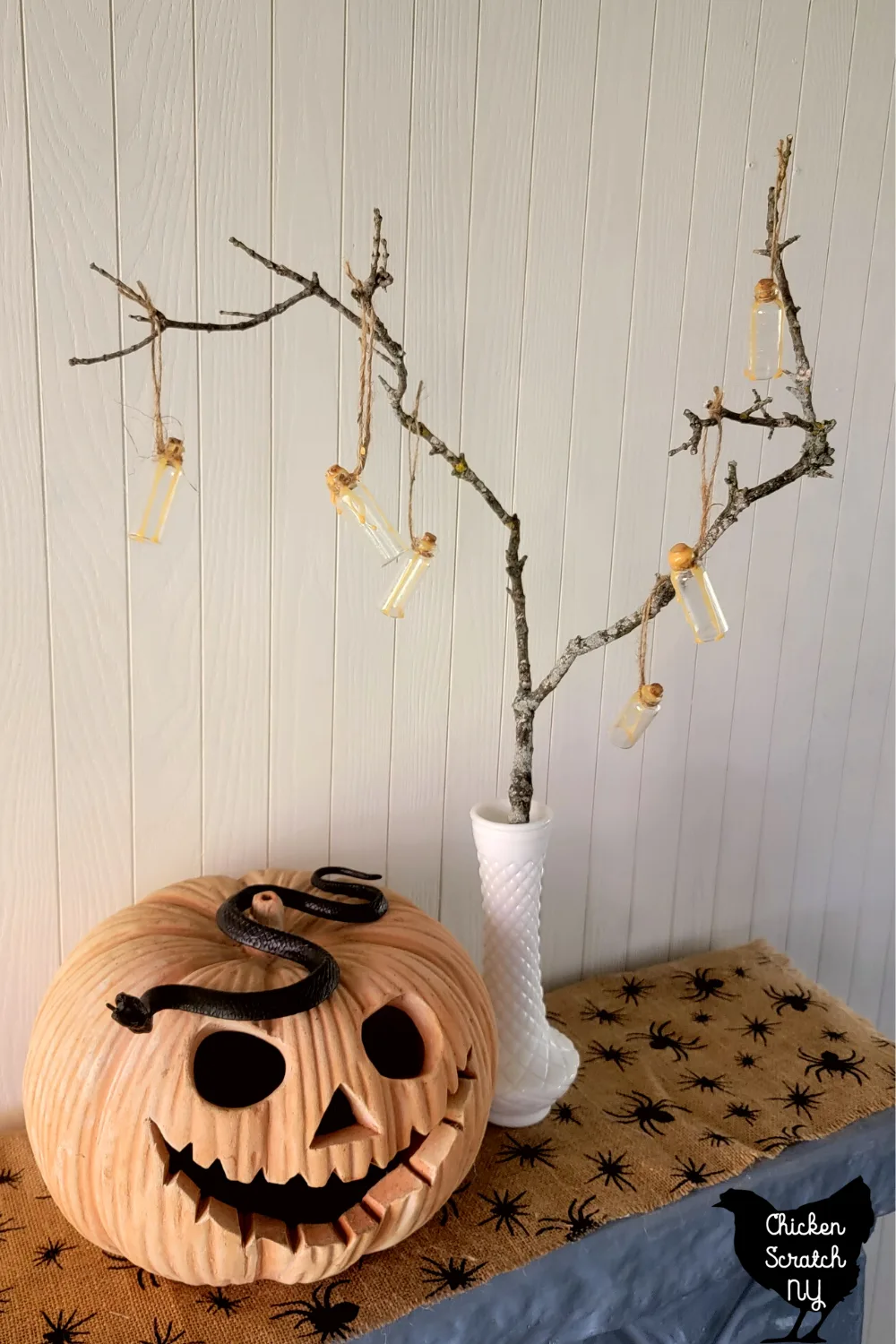 Head to the craft aisle and pick up a package of glass bottles with cork tops. They have several sizes, I grabbed the biggest ones so I could be certain that the q-tip would fit inside.
You'll also need to pick up twine in the craft aisle. Then head to the medical supplies and get vaseline (vapor rub will work in a pinch) and q-tips.
The final piece of the puzzle is candle wax to 'seal' the jars. I grabbed a 6 pack of pumpkin-scented tealights but any candle will work.
Halloween Ghost Jars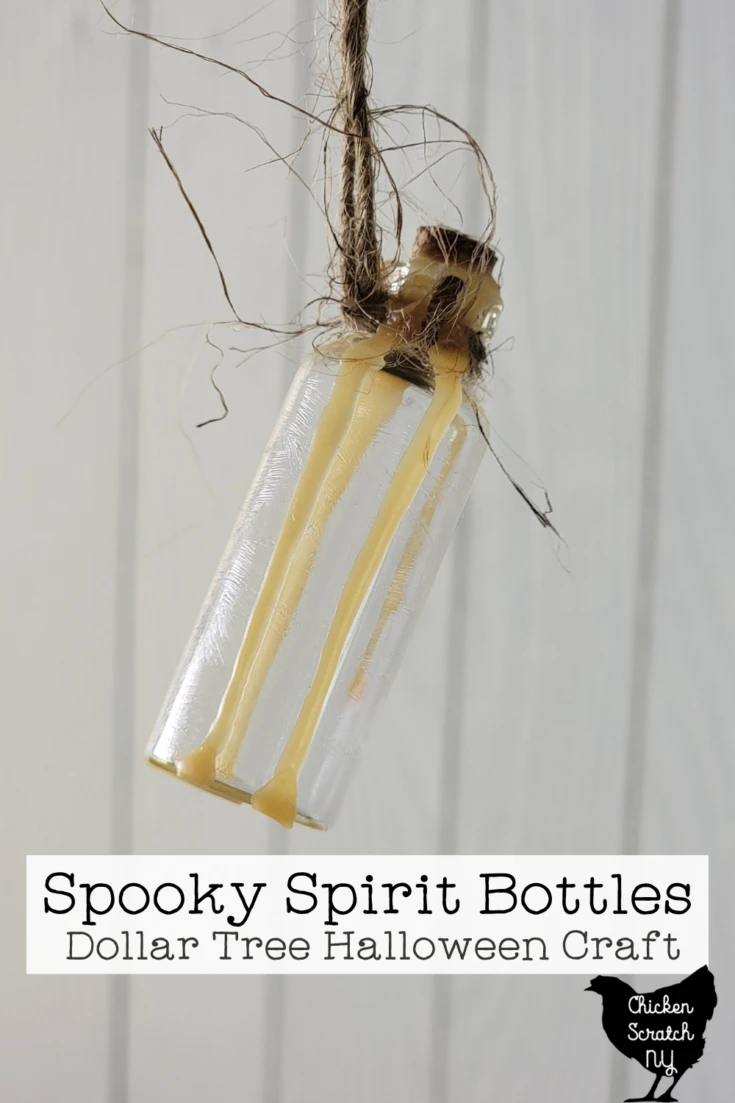 Materials
Glass Bottles with Cork Stoppers
Vaseline
Twine
Candle
Instructions
Remove the cork from the bottle and smear the inside with vaseline using the Q-tip
Tie a loop of twine around the neck of the bottle
Add the cork to the bottle and seal with candle wax
Notes
Protect your work surface with waxed paper or paper bag to keep the wax drips contained
Use any jars you have around the house to create a collection of spooky ghost bottles
The small bottles make awesome tree decorations, just add them to a creepy branch with a set of fairy lights
When you're done with your jars head outside and grab a creepy branch. Hang the jars and be sure to caution your guests away from opening and releasing the trapped spirit inside!
---
Check out my Halloween Page for more spooky fun or start here: