Christmas morning isn't complete without a glass of orange juice topped with champagne (wine glasses, not champagne flutes because who has time for refills on Christmas?). This year I decided to switch things up with a Raspberry Peach Mimosa.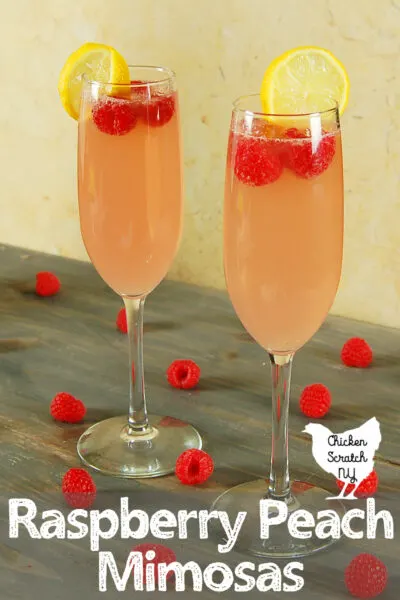 To be completely honest I'm not sure if this is a mimosa or a bellini; maybe it's a belosa or mimini? Either way it has bubbles, peach and citrus.
While wandering through the liquor store looking for ridiculous bottles of wine for my Mom and her boyfriend I stumbled upon a bottle of peach moscato.
Moscato is a bubbly or sparkling wine like champagne but it's not from Champagne but it's basically champagne.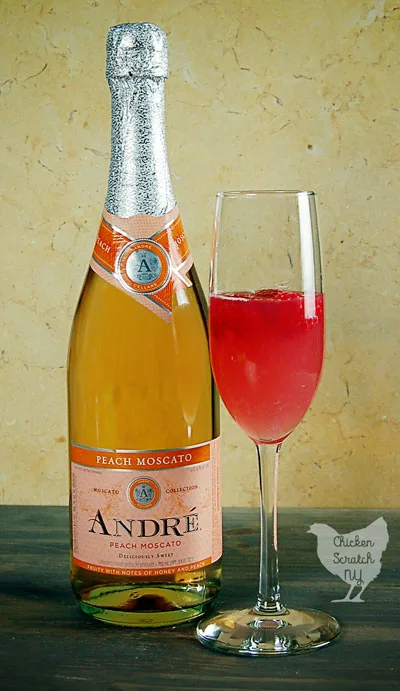 If you're wondering I picked up a bottle of Miss Behavin for my mom's boyfriend, I got him a bottle two years ago as a joke but he loved it so I get him one every year.
My mom got a bottle of Redneck Red. That's a new one but the bottle was too funny to pass up. Even if she doesn't like it my boyfriend bought her a bag of Red Cat so she's set!
Back to the mimosa. While I was sampling the peach moscato and wrapping gifts it hit me that I needed to fancy it up a little. And what goes better than peach and raspberry?
I thought adding in a bit of lemon flavor would balance out the sweetness nicely. Try to find a raspberry lemonade on the tart side.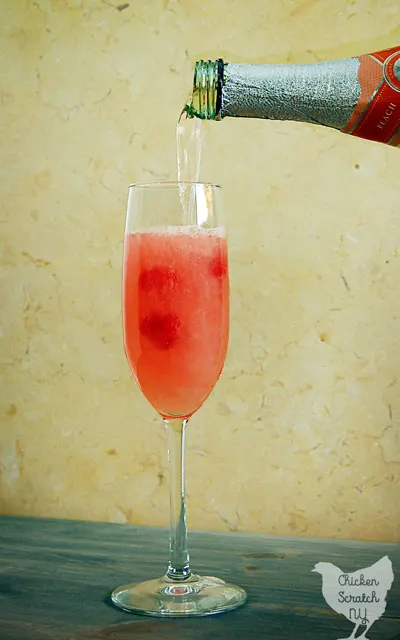 Bubbly drinks are pretty on their own but everything looks better with a garnish. I found some beautiful raspberries that only cost one arm and 1/2 a leg (great bargain for December!) and sliced up a few more lemons.
The raspberry peach mimosa's are so bright and refreshing. I know we won't save them just for Christmas, they'd be perfect for Mother's Day or any time you need some bubbles.
Have you ever tried flavored champagne?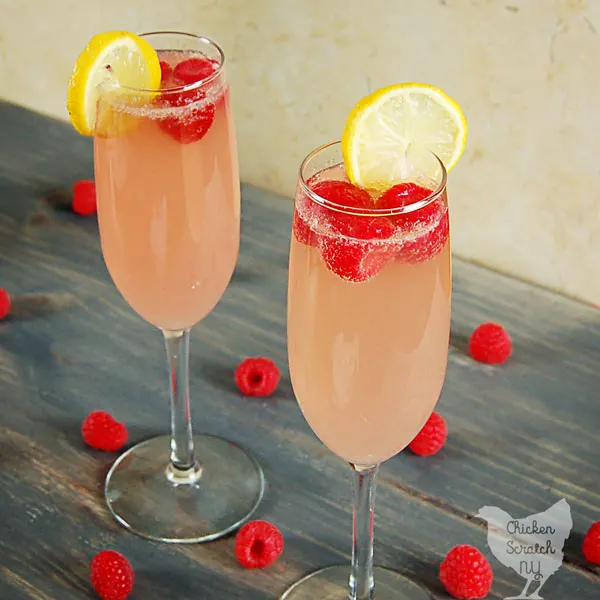 Yield: 1 Serving
Raspberry Peach Mimosa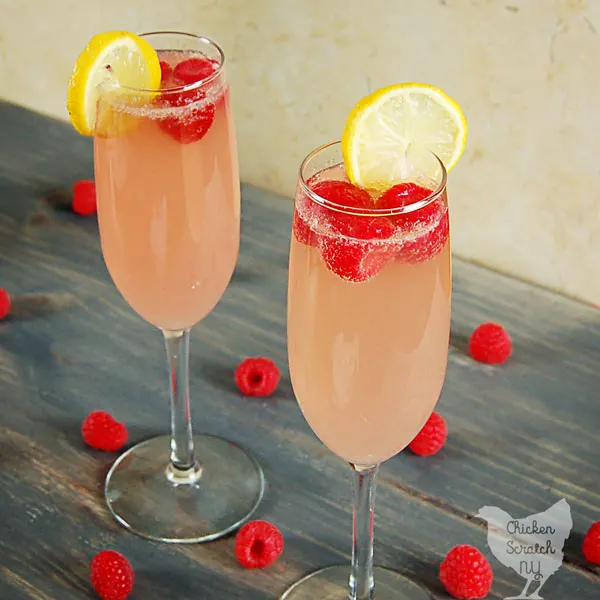 Celebrate with a Raspberry Peach Mimosa full of fresh flavors and bubbles! If a classic mimosa and a peach Bellini made a baby this would be it
Ingredients
Raspberry Lemonade, I used Simply Real, get something good!
Peach Moscato
Raspberries & Lemon Slices for garnish
Instructions
Fill glass half way with raspberry lemonade
Top with moscato
Add a few raspberries and a lemon slice
Give your mom a mimosa and a hug to celebrate!
Check out my
recipes page
for more ideas or start here: