Even though Mary's birthday is in late November we're having her party in early October. Last year she had a generic Halloween party (with the worlds best spider pinata).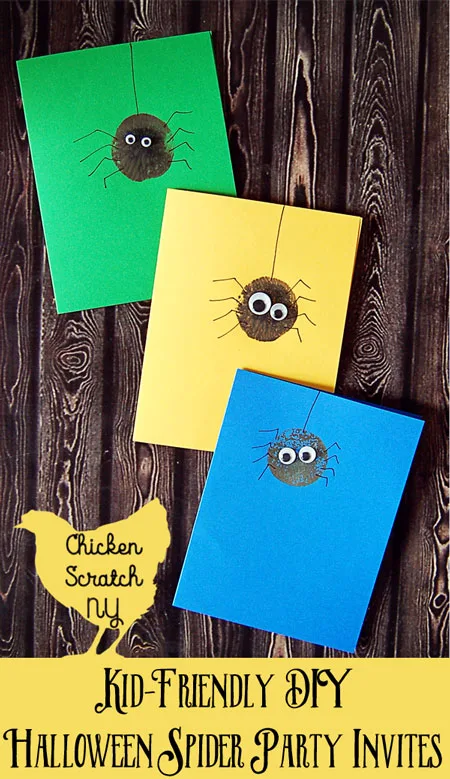 She's going to be 4 this year and she's got a lot of opinions now! I loved having her help planning the party this year. She decided on a spider party, with a blue cake. What can I say? The kid loves Halloween! Mary has also been waiting impatiently to make some spider invitations.
I wanted to come up with something easy, that she could help with but that wouldn't require a lot of time. I'm not a huge fan of my hand writing and I'm lazy so I printed out the info and glued it inside the invitations. We hand delivered our invites because time management isn't my forte we liked the personal touch
Supplies:
? Ultra fine tip black sharpie
? Small dish
? Printed party info
Instructions:
1. Set aside any expectations
2. Pour a small amount of paint onto a plate or cottage cheese lid
3. Hand 3 year old paint dabber and allow chaos to happen. I'd recommend demonstrating what should happen at least once but they won't listen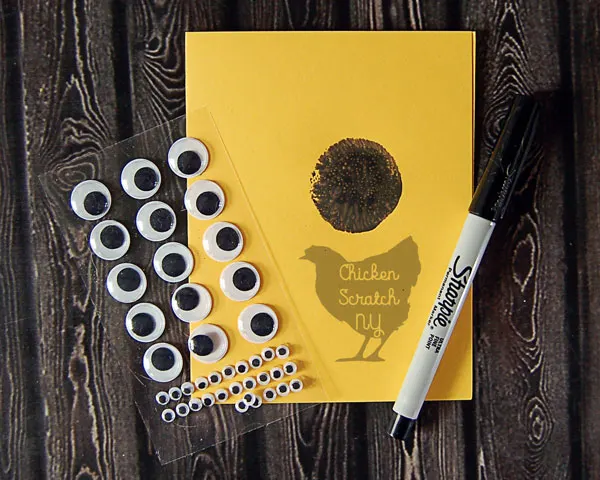 4. Allow paint to dry completely
5. Use the sharpie to draw lines from the top of each circle to the top of the card
6. Add legs to each body with the marker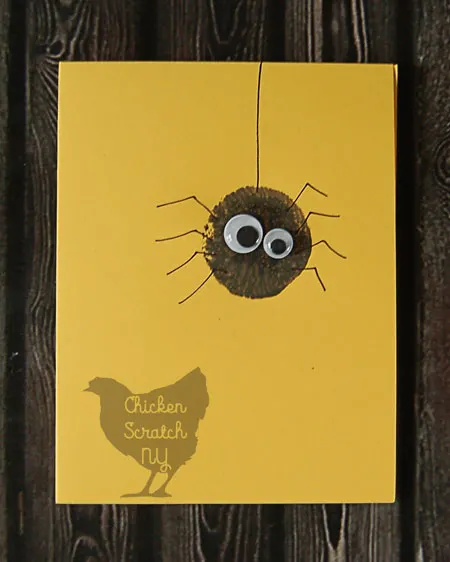 7. Find child again (follow the sound of the Frozen microphone) and let them stick on the googly eyes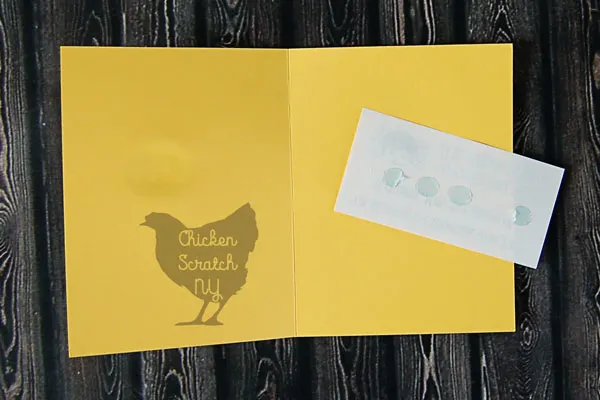 8. Remove googly eyes from your hair, the dogs hair and the toddlers mouth.
9. Print out invite information, cut apart and glue dot into the cards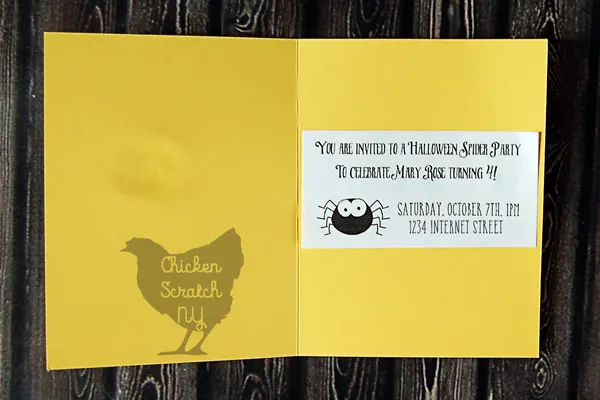 10. Add any information to the envelope before you add the card, the raised eyes make things wonky

Mary is in preschool now and she has an awesome teacher who does all sorts of arts and crafts with her class. She has always enjoyed painting but now shes getting good with scissors and she's also a lot more patient.
I can't wait to come up with even more ideas she can help with. To make it even more adorable she sings the teamwork song from Wonder Pets whenever we work together!
Check out my Halloween page for more ideas or start here: