Fudge is one of those things that I have to save for the holidays. It's not that I don't like it, in fact I love it too much. I can easily make myself sick eating it, recover and then do it again the the next day.
I never learn. One of my favorite things about fudge is how versatile it is. Just about any flavor combination you can imagine can get turned into a fudge recipe.
I've done some research (it's pretty grueling to stare at dozens of fudge recipes when you're hungry) and picked out 12 fudge recipes that cover the whole spectrum from classic chocolate to the slightly wacky green tea.
There will be lots of options for your Christmas Cookie Trays this year so get your sweet tooth ready!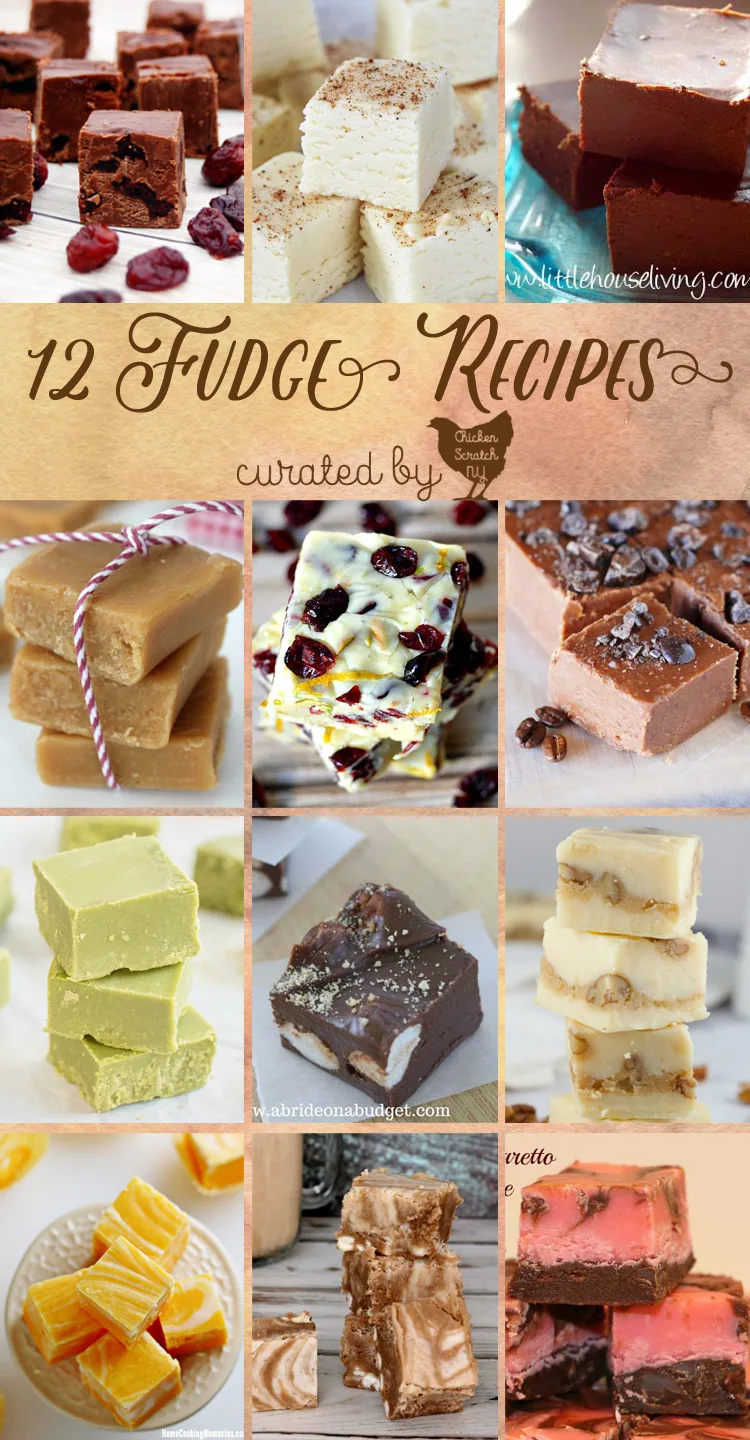 Dark Chocolate Cherry Fudge from Chicken Scratch NY
Eggnog Fudge from Baking Beauty
The Best Chocolate Fudge from Little House Living
Blueberry Lemon Fudge from Chicken Scratch NY
Old Fashioned Peanut Butter Fudge from Cincy Shopper
Orange Cranberry Pistachio Fudge from Growing Up Gabel
Chocolate Kahlua Fudge from The Kitchen is my Playground
Green Tea Fudge from Living Well Mom
S'mores Fudge from Bride on a Budget
White Pecan Praline Fudge from Living Sweet Moments
Orange Creamsicle Fudge from Home Cooking Memories
Root Beer Float Fudge from Must Have Mom
Chocolate Amaretto Swirl Fudge from Ann's Entitled Life
I hope I've come up with a few interesting flavors for you this holiday season. I've already made (and successfully given away) a batch of chocolate cherry fudge and I've got my eye on the Chocolate Kahlua fudge for my next sugar rush. Are you making any fudge this year?
Check out my Dessert Recipe page for more ideas or start here: