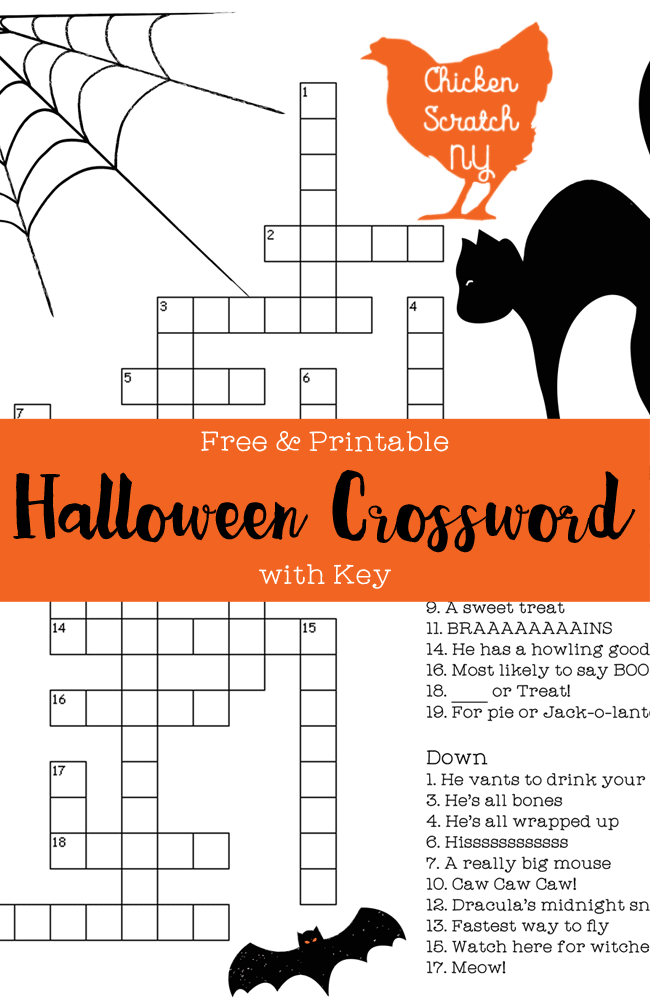 It's Halloween and time for more puzzles! This is my first attempt at a crossword puzzle and the key is a little wonky but it's readable so that's what counts.
Please feel free to download and print as many copies as you need for you kids, class or group activity.
All I ask is that if you share this puzzle you do so through this page via direct link, facebook or pinterest. Please do not sell or bundle this item for sale because it's not nice to anyone or fair to me.
Make sure 'Fit to page' is selected before printing for best results.
I'm trying something new this year, I used to upload everything to dropbox but I know some teachers were having trouble downloading the puzzles because of network security issues.
This year I'm hosting them on my site in a way that shouldn't slow everything down. If you're having trouble please email me at Alecia@ chickenscratchny.com (remove spaces).
I hope you enjoy this printable Halloween Crossword Puzzle! Let me know if you would be interested in fall, thanksgiving, winter or Christmas versions.
Also check out the printable Halloween Word Searches I have available!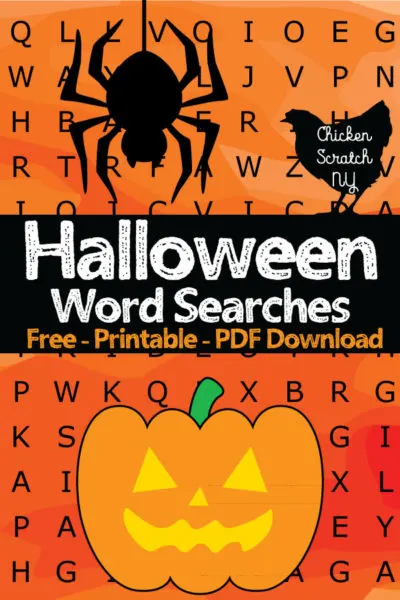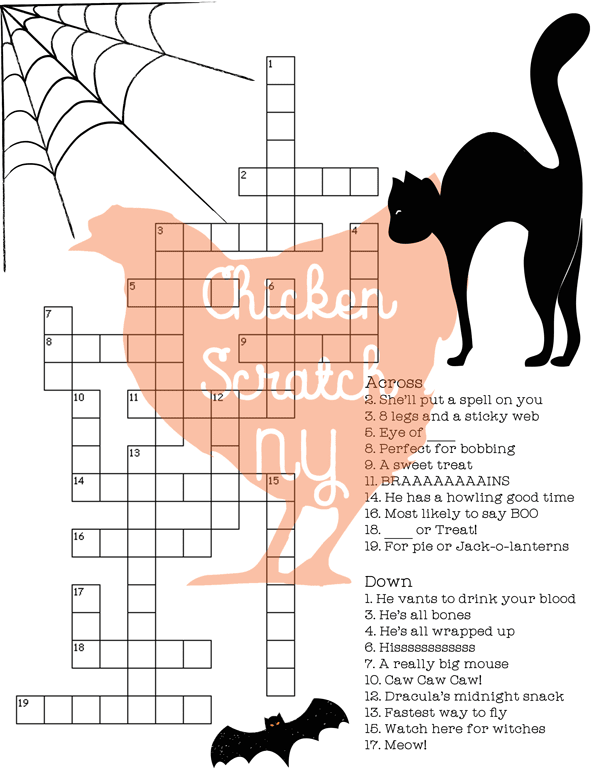 Save