This is our 3rd year with Jingle, our Elf on the Shelf friend, but it's the first that my kids have really been into it. Mary is a 'big girl' now (and a preschooler!) and Kat is interested in everything her big sister is doing. As crazy as life is right now I really wanted to do something fun for them this holiday season.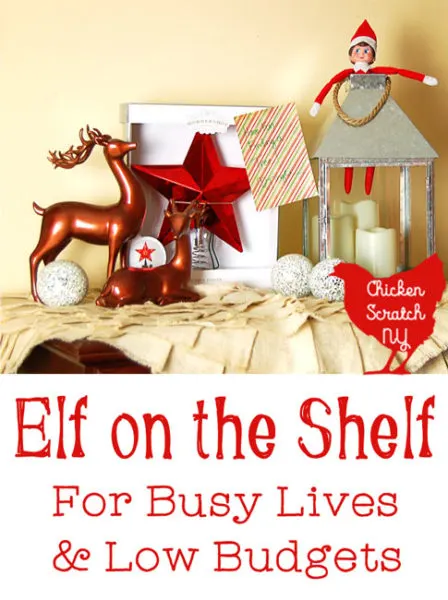 Our elf arrived on 11/24 and we've been having lots of fun so far. Even though I would love to go all out and crazy with marshmallow baths and Barbie convertibles every day I just don't have it in me (for the record I will be dying the milk green). I have figured out a few tricks to make the Elf on the Shelf tradition more fun than stressful.
Don't Forget the Elf
My number one tip is to set an alarm on your phone. I'm one of those people that can remember a conversation for 6 months ago word for word but can't remember what day of the week it is. I have alarms on my phone for medication, payments, appointments and now my elf.
I have an alarm that pops up at 9:30 every night. 99% of the time both kids are sleeping by then and no matter how much I would like to be, I'm not. Some days I just grab the elf and hide it for my kids to find and other days I do something a little more elaborate.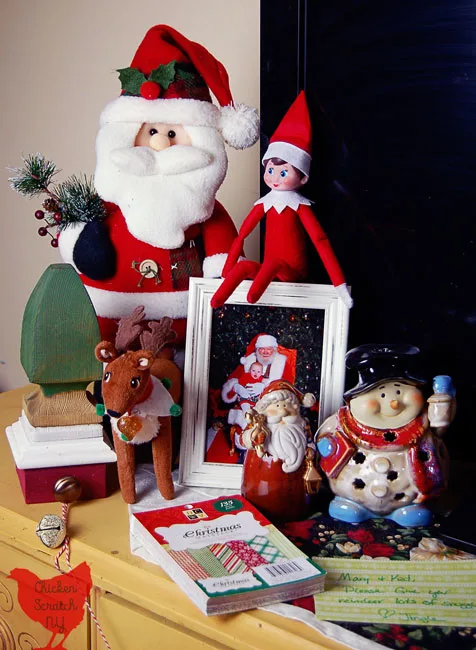 Give the Elf Credit
My next tip is to let the Elf take credit for things. So far my Elf has brought a second reindeer for Kat and delivered chocolate advent calendars. In the coming weeks she'll be dropping of Christmas dresses on the day we go see Santa and the new tree topper I bought when we go cut down our tree.
Those are all things that we're going to happen anyway but this time I let the Elf take the credit. I lost nothing and the kids get some extra holiday magic.
Can't go Wrong with a Joke
When you're really busy keep it extra simple. I have a stack of holiday craft paper that I rip a sheet from and scrawl a note before bed. If I don't have anything fun planned I just write a joke from the Elf.
Jingle and I have a soft spot for dad jokes 😉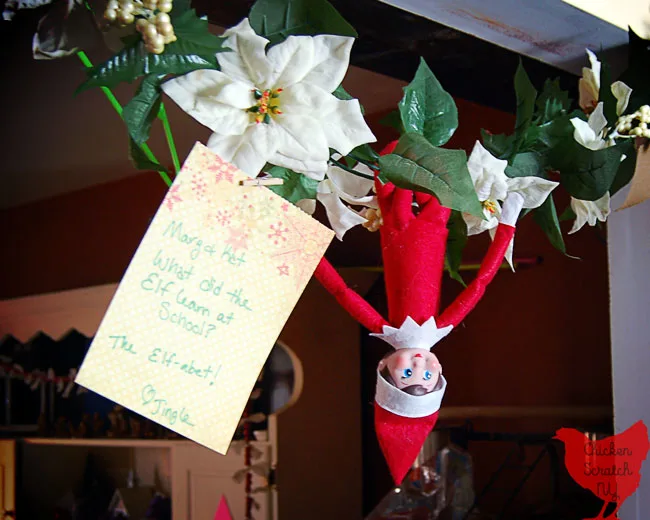 Read a Story with your Elf
My final weapon is located in the basement with the canned good and 50 tubs of Christmas ornaments. Last year after Christmas I rounded up all the Christmas books and movies and hid them. Seriously you can only read "I've Seen Santa!" 1,245 times in one year.
If I feel the Elf has been lazy or the girls have been extra good I pull a book from the basement and leave it for them to find. I start with the shorter books that I don't mind reading over and over.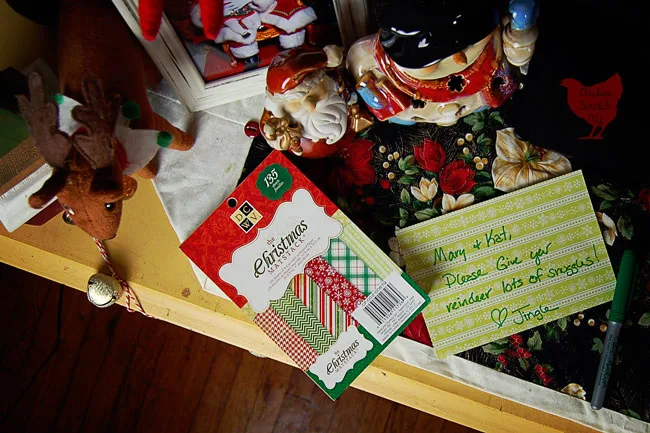 On the bright side I've never had less trouble getting Mary out of bed in the morning! Every morning is a stampede to the living room to see where the Elf has gone. Kat has yet to find the Elf first but shes always right behind her sissy clapping and giggling.
Don't Lose the Elf
Our Elf and it's pet reindeer are currently living in an Ulta bag in my underwear drawer. I can tell you that because my kids can't read.
My kids are already asking when the Elf will be back. I don't even want to imagine the tears there would be if our elf ready to go on Black Friday.
So my final easy Elf on the shelf tip is to put your self somewhere you can't lose it. That probably means not putting it away with the Christmas decorations.
Do you have an Elf?
Check out my Christmas page for more ideas or start here: