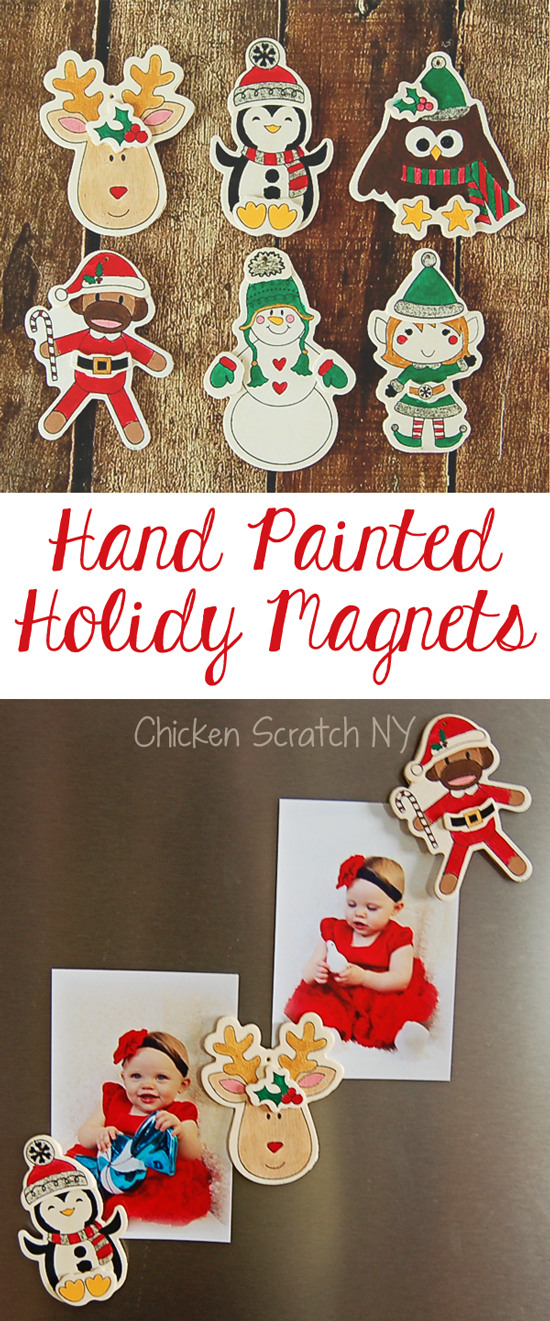 My fridge was looking a little neglected this season, we collect magnets from all the places we visit but none of them really say 'Christmas'. Besides it was time to clear out the clutter of expired coupons and calender magnets from 3 years ago anyway. On my craft store travels I picked up three three packs of wooden ornaments from Michael's to make these holiday magnets. My favorite is the little reindeer with his gold antlers.
*I am a member of the Glue Dots® Design team. I received free product from the company in exchange for working with them. All opinions and ideas are my own
Supplies
Advanced Strength Glue Dots®
Creatology™ Wooden Ornaments
Craft Paint in red, green, white, brown, black, pink, metallic gold and silver glitter
5/8inch Darice® Round Magnets
Paint brushes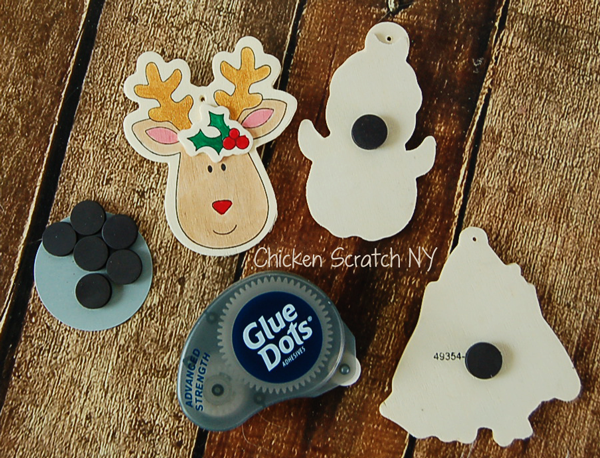 Directions:
Remove the hanging loops from the ornaments, set aside the decorations and markers that came with the ornaments if you want to use them for another project or toss them
Paint the ornaments. I tried to do all of one color before moving on to the next to give the paint time to try and to cut down on brush washing. I tried to keep the color scheme minimal, I only used one red, one green ect. I painted silver glitter over white on the elf, penguin, owl and snowman (and red glitter over the red suits on the two Santas that didn't make it into these pictures) and metallic gold paint on the reindeer antlers, elf hair and belt and the Santa Monkeys belt buckle.
Apply an advanced strength glue dot to a magnet, firmly press it to the back of the ornament
They are decorations and aren't meant to be toys but that didn't stop my nephew from playing around with them. I tried pretty hard to get the magnet off and they seem to be in for the long haul but I would watch them around little ones who insist on putting everything from pine needle to dog food (ahem Mary…) in their mouths.
Find all my other holiday projects on my Christmas Page