No matter how much you may hate snow, snowmen are an all around favorite. Who doesn't love Frosty? Today I'm going to show you how to make a simple Beaded Snowman Charm.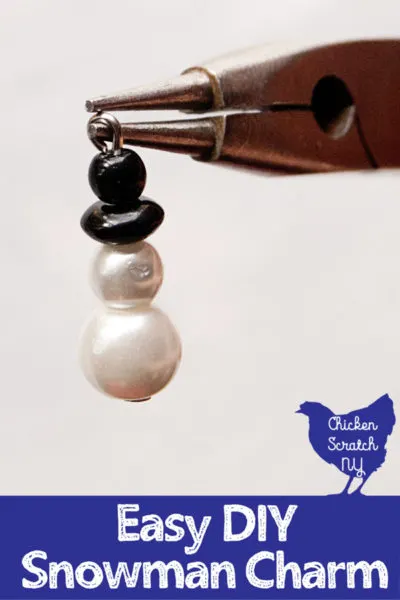 This little guy is very simple to make and only requires a few basic supplies and tools. The downside (if you can call it that) is that I used strung beads and you have to buy way more beads than you'll need.
And because each bead is different you'll need to buy 4 strings. On the bright side, it's still a really cheap project! I got all of my bead at Joann Fabrics and spent less than $10.
Unfortunately none of the beads have any identifying information on the labels. All of the beads I used have a blue Hildie & Jo label on them. I will put the item number next to my description on the supply list.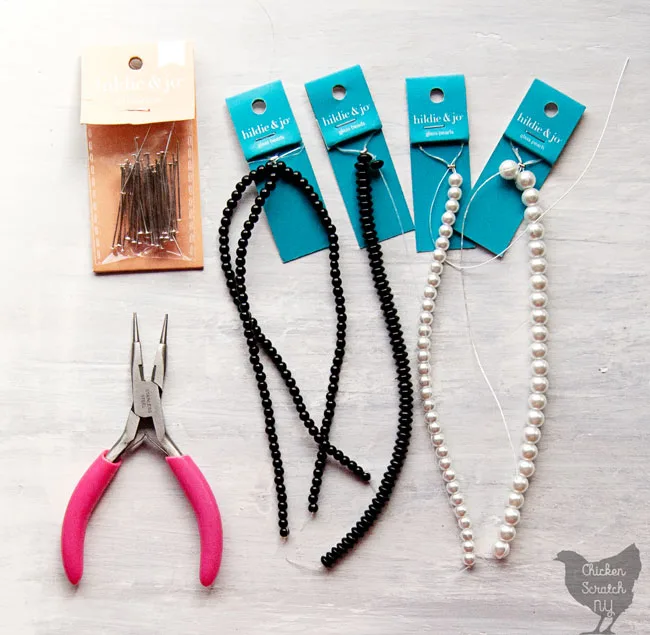 They have very regular sales on the beads and keep an eye out for a % off your total purchase coupon. I can't keep a coupon to save my life so I use the Joann app, this isn't sponsored by the way. I just have a craft supply problem.
The whole charm is built on a head pin. You can find a few styles, I used one with a flat bottom but you can also find them with rings or balls on the bottom. If you want to make a whole bracelet of snowmen charms grab the ones with rings on the bottom and half your job is done.
You'll only need one tool, a pair of special jewelry making pliers. Look for a pair with round tips and a wire cutter. If you can't find that you'll need a pair with round tips and a separate wire cutter.
Each charm will take less than a minute once you get the loop down. This is the perfect craft for teens, anyone with a large gift list or even for making a few extra bucks at craft fairs before the holidays.
Snowman Charm Supplies: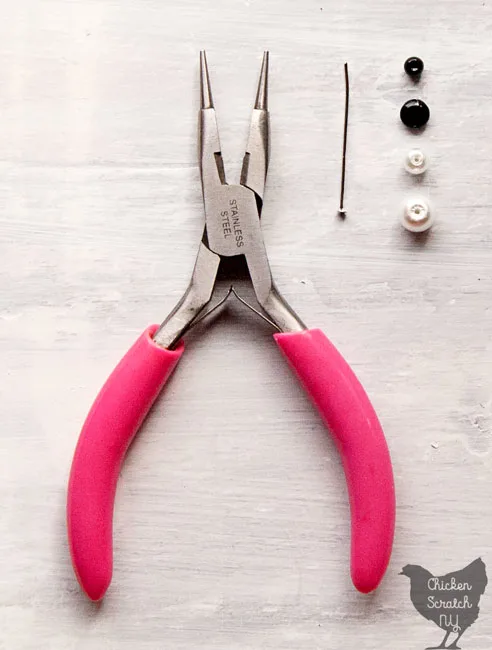 ❄️ 1.25 inch head pin
❄️ Large White Pearl [1221-8855]
❄️ Small White Pearl [1221-8814]
❄️ Flattened Black Bead [1005-6315]
❄️ Small Round Black Bead [0177-6228]
❄️ Jewelry Pliers – Round Nosed & Wire Cutter
Instructions:
1. String the beads on the the head pin from the bottom up: Large Pearl, Small Pearl, Flattened Black Bead, Small Black Bead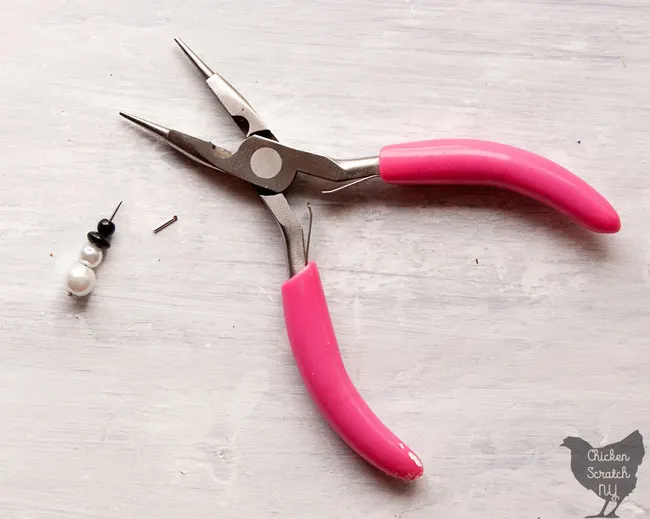 2. Clip the head pin about 1/4 inch above the top bead using the wire cutter
3. Use the rounded tips to curl the head pin into a ring
Don't forget to PIN this to your Craft board for later!
Check out my Christmas Page for more gift ideas or start here: