Burlap curtains might be all over the place, and maybe I'm late to the party but I've had these hanging in my living room for a few months and I'm finally getting around to posting a how-to! I've seen a lot of methods but nothing quite like mine.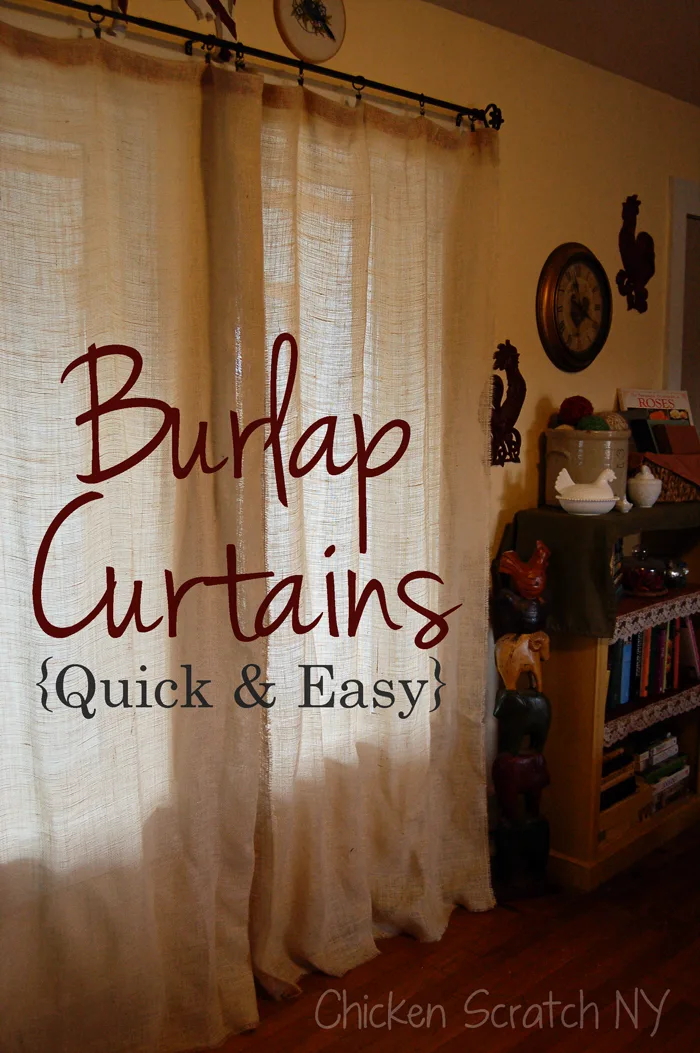 It's as basic as you can get, you only sew one seam for each panel. Of course this does leave you with 1 raw edge and 2 floor to ceiling selvedges. I love it, it's not overly polished and it fits in a casual space.
They let the light in while blocking the living room from the street. The ribbon along to top adds a subtle blush of color and some strength to the burlap where it's clipped.
I've had these curtains up for almost 6 years and they're still standing (hanging?). The cats and the rabbit did a decent amount of damage to the bottoms but I've had the couch blocking it so it doesn't matter that much to me.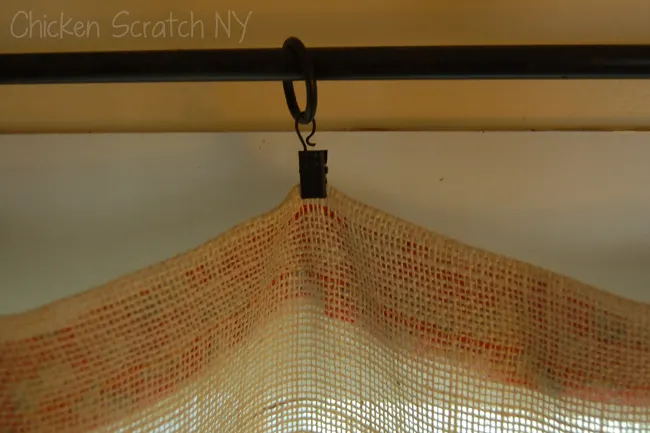 If you haven't been shopping for curtains in a while it's worth noting you could feed a small country for the cost of 4 floor length panels. I bought my burlap at Joann's with a coupon/sale combo and it ended up costing less than $30 for all the fabric. $30 vs $400? Sign me up!
I had intended for the burlap to pool at the bottom but with a dog, a cat and a bunny rabbit hell bent on throwing everything in his path (apparently it's a rabbit thing) that wasn't gonna happen.
My curtains end more or less at the floor. I needed a little less than 2.75 yards for each panel so I bought 11 yards. Your fabric needs will depend on your window.
Here is the play by play: For each panel you need burlap, an iron, a length of ribbon and a means of sewing.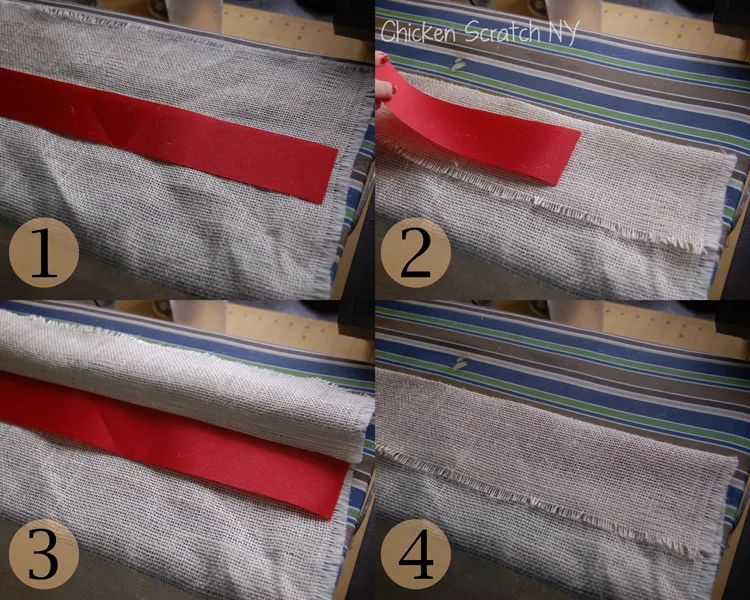 1. Cut the burlap to your desired length PLUS the width of your ribbon PLUS an inch or so. Confused? It'll make sense in a minute.
2. Fold over the burlap, you want to cover the ribbon. Iron the edge of the burlap, try to keep the grain as straight as possible, the spaces between strings should be square not diamonds.
3. Tuck the ribbon inside, snug up against the seam you ironed
4. Fold the burlap over the ribbon and pin in place. Stitch a line through the ribbon.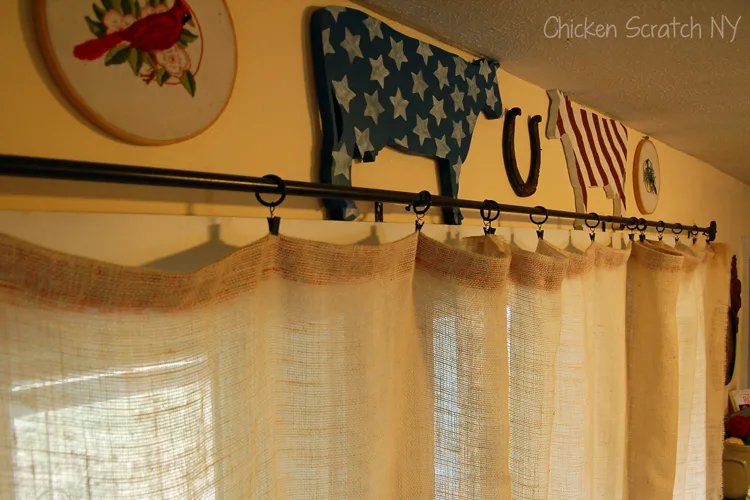 Use clips to attach each panel to your curtain rod, I used 5 per panel. I bought mine at Joann's but these Classic Clip Rings in Brushed Sienna
from Amazon are really similar. Wedge your patriotic cows above the window molding and add an old rusty horse shoe and some bird embroideries and you're set.
Check out my Fabric page for more sewing ideas or start here: