Sooooo Christmas is in 4 days. Is your mantle looking a little glum? Got a new pet (or child) currently lacking a chocolate orange storage device? Lucky for you I have a SUPER FAST (like lightning) Christmas stocking tutorial. You will end up with a fully finished stocking with a cuff and hanging loop in less than 10 minutes. It will take you longer to cut out than to sew. Are you psyched? Lets do this: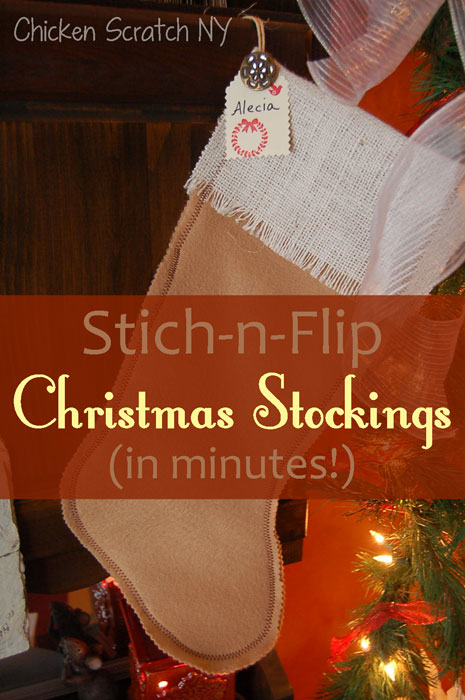 You will need: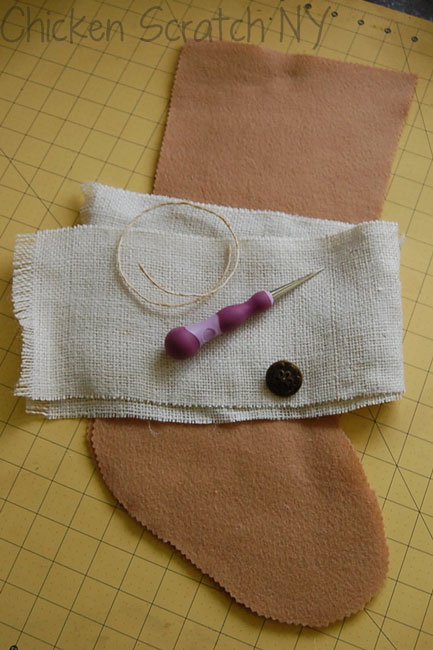 Felt cut into the shape of your stocking, front and back (I traced mine from last years cheapos, be fancy with pinking shears)
Burlap for the cuff ~4-5 inches wide (2 pieces for front and back)
Large shank button
Twine
Gift Tag
Awl, Scissors, Sewing machine, Pins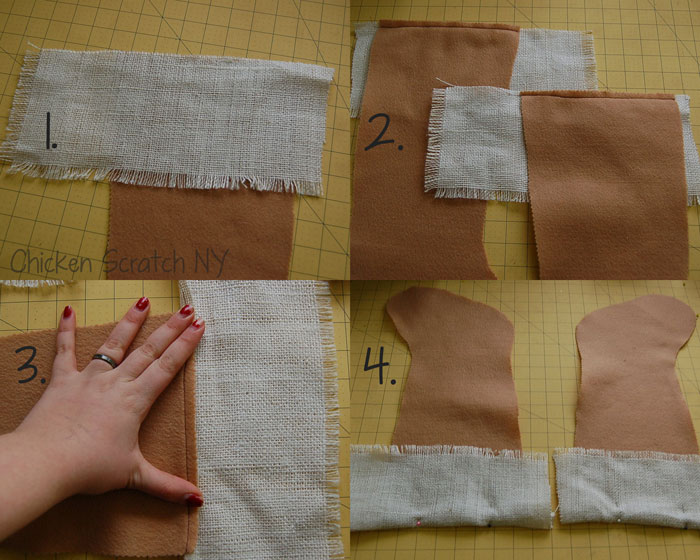 To start out, lay our your stocking pieces so the inside of the stocking is facing up. Lay your cuff pieces over them, matching up the tops and leaving about an inch on either side
(1). Sew a narrow hem along the top
(2).Now comes the flip, I hope you are warmed up. Open up the cuff and the stocking, press the seam open with your fingers, bend the burlap not the felt
(3). Next, fold the cuff over, and pin it in place
(4). Repeat with the other side.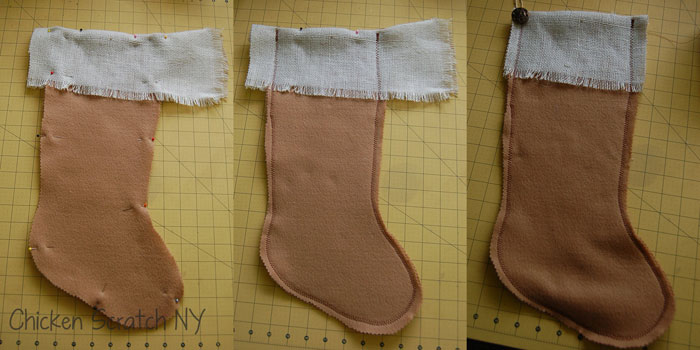 Switch your machine to a zigzag. Run a quick seam all around the stocking leaving the top open. Trim the burlap overlap and any odd felt bunching.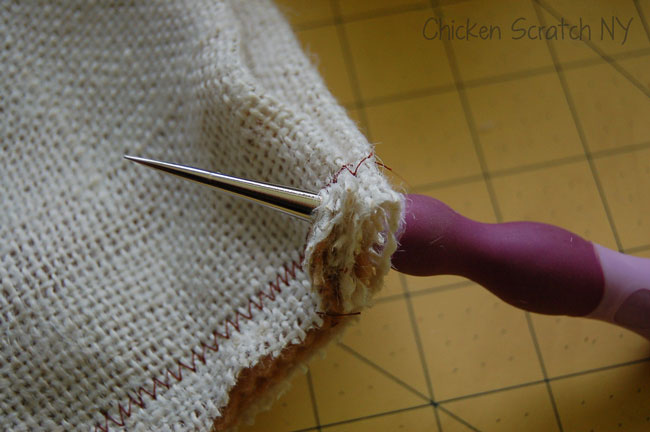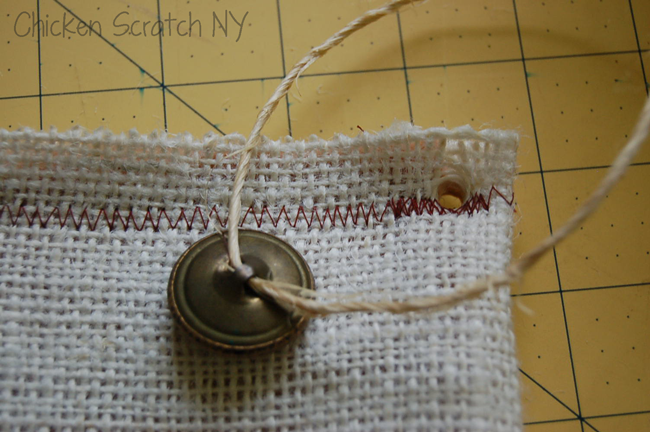 Now get out your awl, feel free to sneak in a few practice jabs at imaginary ice ninjas. Poke a hole in the top corner of the stocking. Thread your button on the twine, fold the twine and pass both ends through the hole in the gift tag and then through the hole you made in the stocking. Tie a knot in the twine and use it to hang your stocking.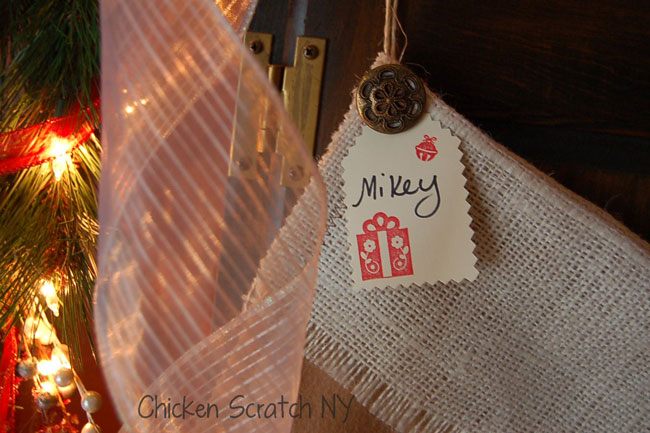 If you like a more finished look you can sew the stockings right side together and flip them so the edges are clean. I made my pets mini stockings like this for a few years. Instead of a burlap cuff I used Christmas novelty fabric. I cut a large rectangle, folded it in half, lined the raw edge up against the top of the cuff then continued the stitch-n-flip method.
The felt isn't the sturdiest material so I wouldn't go putting anything heaving them, it might permanently distort the fabric. If you want them to be a bit mroe functional try adding a liner and treating the felt and liner as one piece.
Find more holiday projects on my Christmas page