We did it again! This year I convinced my husband that we should get new clothesline (we had a serious mouse problem in our garage last year and the old stuff was pretty nasty).  We picked up two lengths of 100 ft cotton clothes line (~$4 each) and got to work. One piece was cut up and used to make the vertical lines and the other one was kept whole and used to make the horizontal parts.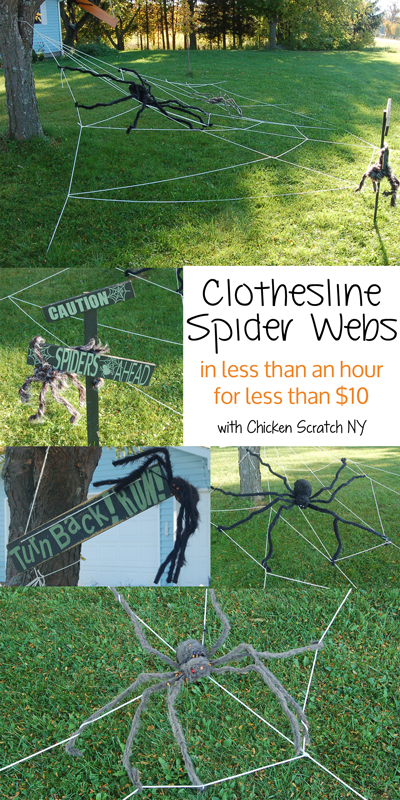 I shared how to make giant spider webs a few years ago. Every year I take it a little bit farther. I casually mentioned to my husband that I wanted to buy a new spider every year. He mumbled something about hoarders and went to find a hammer to put the warning sign yard stake up. If you're struggling to understant just how huge this particular web is: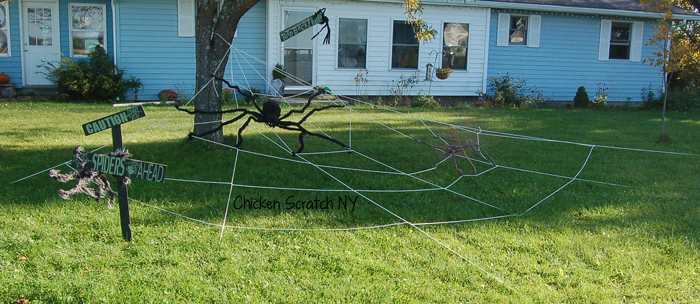 The giant spider would be 8 ft wide if he was completely stretched out, he's probably about 6.5 ft wide here, the yard stake is a little over 3 ft tall. The good news is I only got stuck in it once this year, my husband had to rescue me but I made it out alive.
Have you decorated your front yard or entryway for Halloween yet?