You can't have summer without watermelon, you just can't! I buy at least one a week from June to September they don't last long at all between my daughters and I.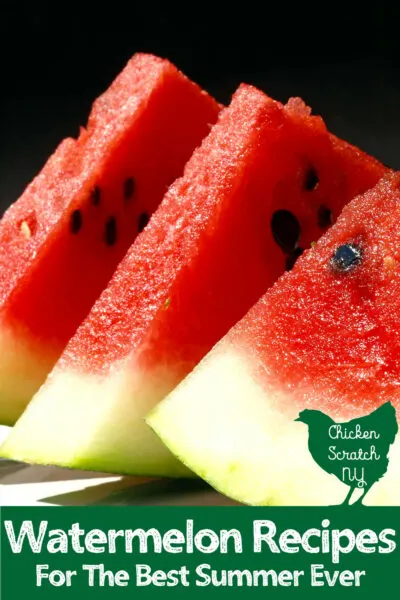 I usually chop it up as soon as I get it home, toss the rinds to the chickens and we finish it up in a few days (or that day…). But occasionally I like to mix things up.
So I went on a mission to find some creative and interesting things to make with watermelon. I had a lot of fun looking up all these recipes and planning out which ones I'll be making this summer.
If you're looking for some recipes with a kick check out my list of Watermelon Cocktails over on Tipsy Chickens!
Don't forget to PIN this to your summer recipe board!
Check out my Recipes page for more ideas or start here: