My wedding reception is being held in an old barn in late September. We're going very simple and rustic with the decorations. I decided to make several styles of pennant banners to decorate the space. The main entrance to the barn is lined with fences that will be hung with the vintage lace banners.
I cut piles of triangular pennants from the scrap bin at work (bonus of working for a sewing company!). I used browns, reds, yellows, oranges and off whites; but you could use any colors that contrast with your lace. White on white would also be pretty. I had a bag of lace from Mikes late Grandmother, I thought it would be a nice way to involve her in the wedding.
You can make a nice banner with only 5 pennants, I generally find that odd numbers look the best but you can use what ever number you like.
Start by folding over tops of the pennants and ironing the flaps down. Then stitch across the top with a straight stitch. You will have a channel to run your twine through.
Next start adding the lace. Switch the machine to a zig-zag and change the thread color if desired.I wanted the lace to start in the same place on all of the pennants so I lined up the top of the pennant with the edge of the metal plate. That also helps keep your line straight.
Stitch a line across the pennant along the top of the lace. Trim the lace following the lines of the pennant.
Keep going until you run out of lace, pennants or patience.
When you're all done sewing string the pennants on twine and hang the banner.
5 down, 200 to go!
Update: Here the banners are hanging at the wedding: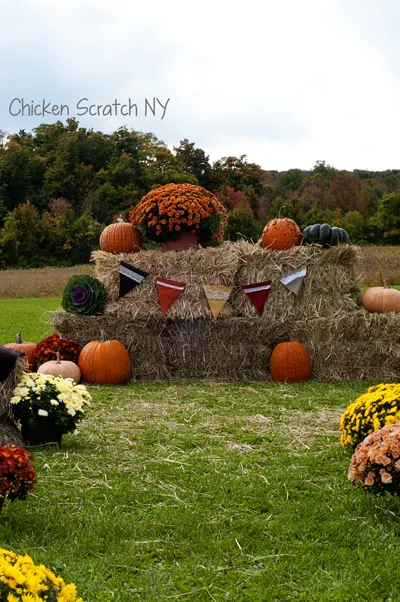 We had the ceremony on the lawn of the farm where we had the reception