Valentine's Day flew past and now it's almost St. Patrick's Day! Seriously, how does that happen? My daughter doesn't really know about St. Patrick's Day yet but when she figures it out she's going to be psyched.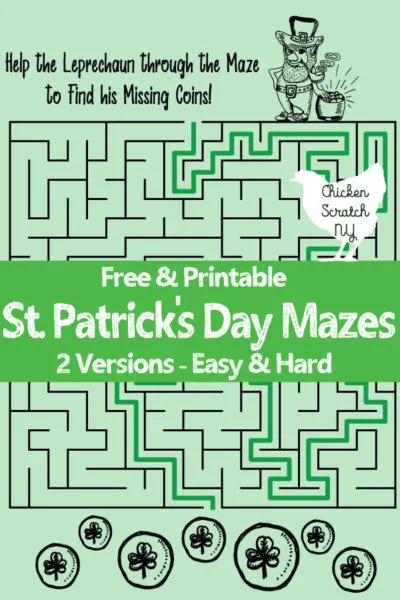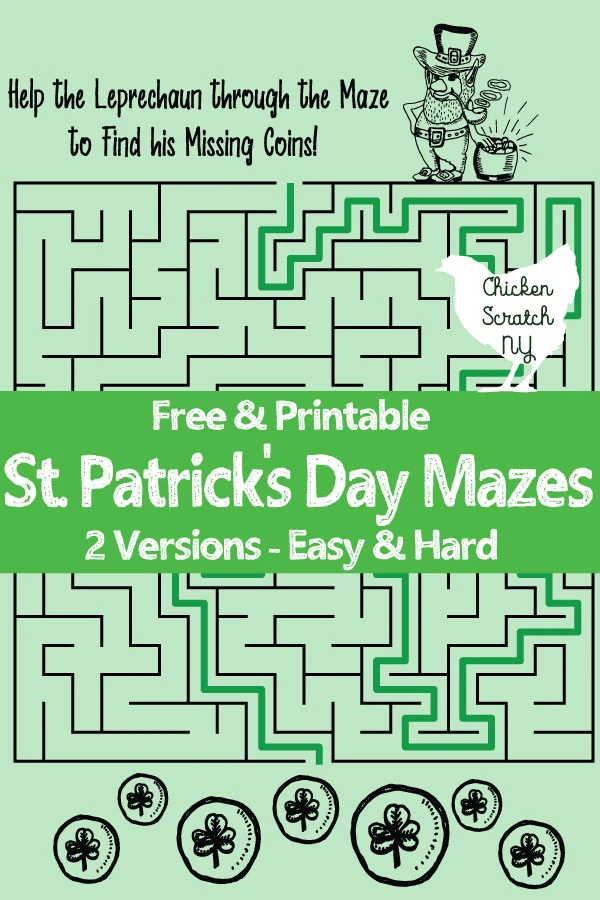 If you've ever talked to Mary about anything you'd know that green is her favorite color. And St. Patrick's Day is all about green. Mary also loves mazes. I have an app on my laptop with dinosaur mazes that she loves.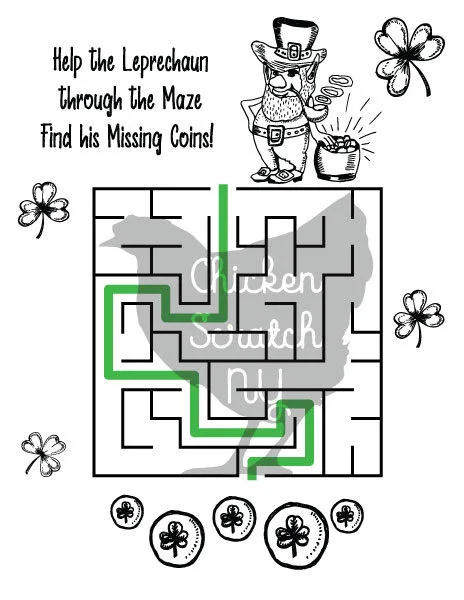 However as a blogger I do occasionally need to get on my computer so I figured a printable maze or two wouldn't be a bad idea. I made two versions of a St. Patrick's Day Maze. One is easier with fewer turns and the other is much harder.
Along with the watermark-free printable puzzles I have the solutions available. They are saves separately to make opening things up and printing less complicated and easier.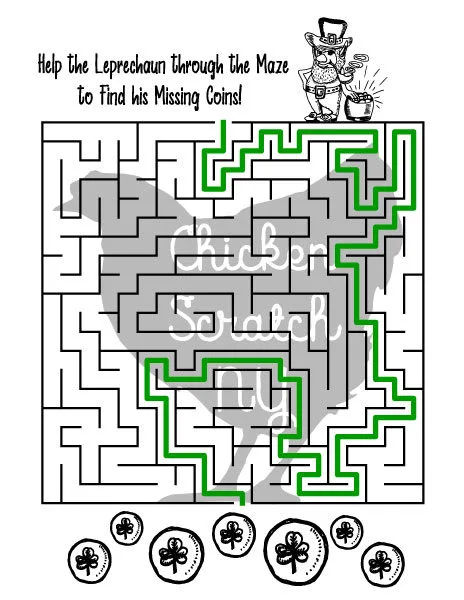 If you've been around for a while you know I usually make word searches or crossword puzzles. I decided to try something new because I noticed the market was a bit saturated and I was having trouble coming up with enough words that didn't reference alcohol…
I know a lot of teachers use these puzzles and I'm not trying to get anyone fired! I've also cut back on the color, I want these to be usable by anyone and making them xerox friendly helps. Feel free to print as many copies as you need for your class or party.
I make all of my puzzles available for free. Please do not sell or try to profit from my work. That's not how you make the word a happy place.
Download Puzzles:
Easy St. Patrick's Day Maze – Solution
Hard St. Patrick's Day Maze – Solution
Don't forget to PIN for later and Share on Facebook!
Check my Puzzles Page for Word Searches, Crosswords and more! Here's one to start with: