Can you smell the gingerbread baking, hear the crackling fire (that may or may not be the netflix yule log because your house doesn't have a fire place) and taste the eggnogg? No? Well even if you can't, it's still sneaking closer and closer to Christmas and if you're a crafter you know the time for action is now! Today's round up is all stitch inspired fonts for your holiday gifting. Enjoy!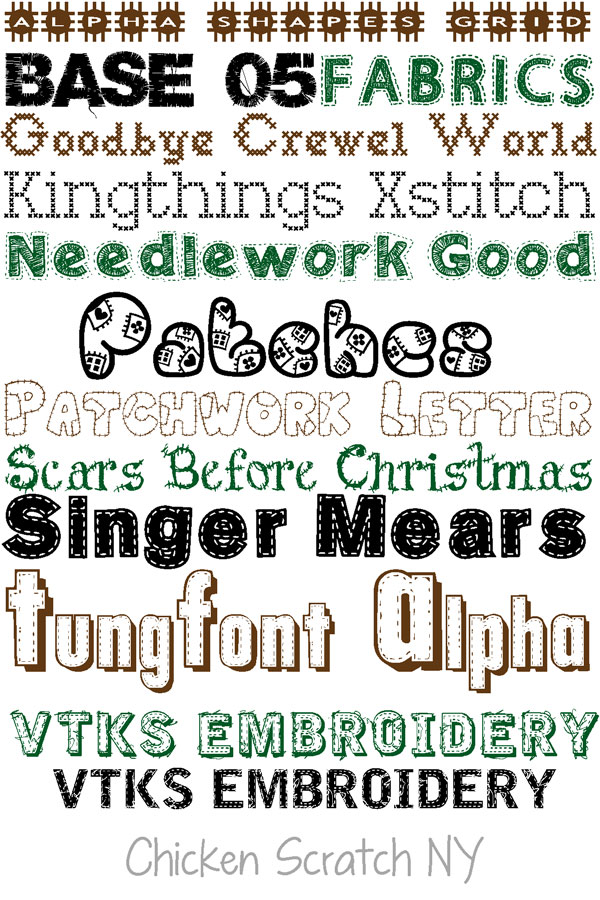 Alpha Shapes Grid, Base 05, Fabrics, Goodbye Crewel World, Kingthings Xstitch, Needlework Good, Patches, Patchwork Letter, Scars Before Christmas, Singer Mears, TungFont Alpha, VTKS Embroidery*
My favorite is Needlework Good, which ones do you like?
*Top line is all caps, bottom line is lowercase
Previous font round ups: