While I've been busy NOT working on my wedding I've been brainstorming some Halloween Projects. I whipped up this fun little number in an evening. The style is loosely based on vintage penny rugs, small felt circles sewn together into larger mats. Of course I'm lazy so my circles are MUCH bigger and it goes together much faster. It also brings a slightly more modern feel to an old-school country style.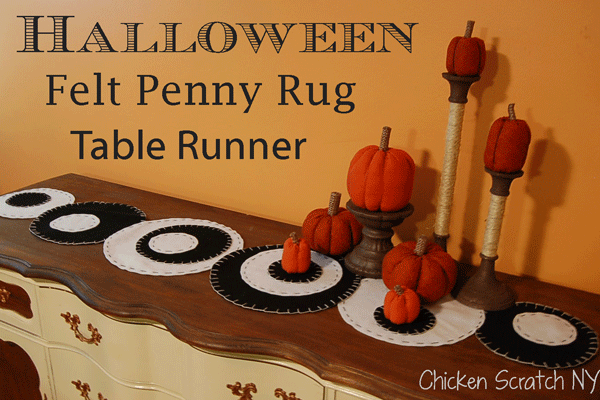 You'll need black and white felt, chalk, scissors, crochet thread and a needle as well as a collection of plates and bowls to trace off your circles.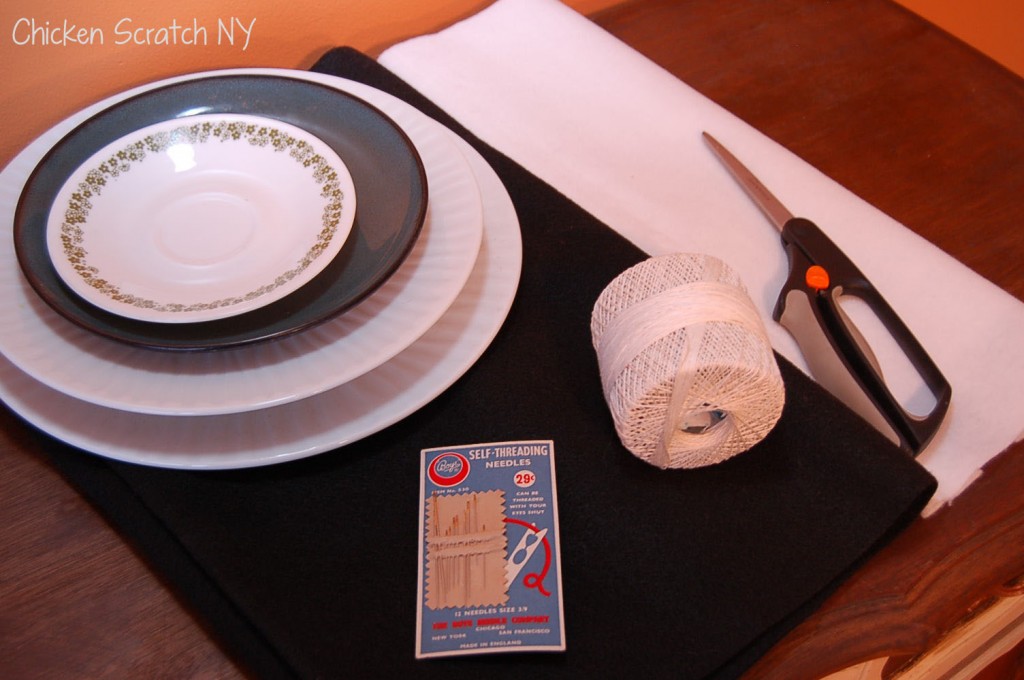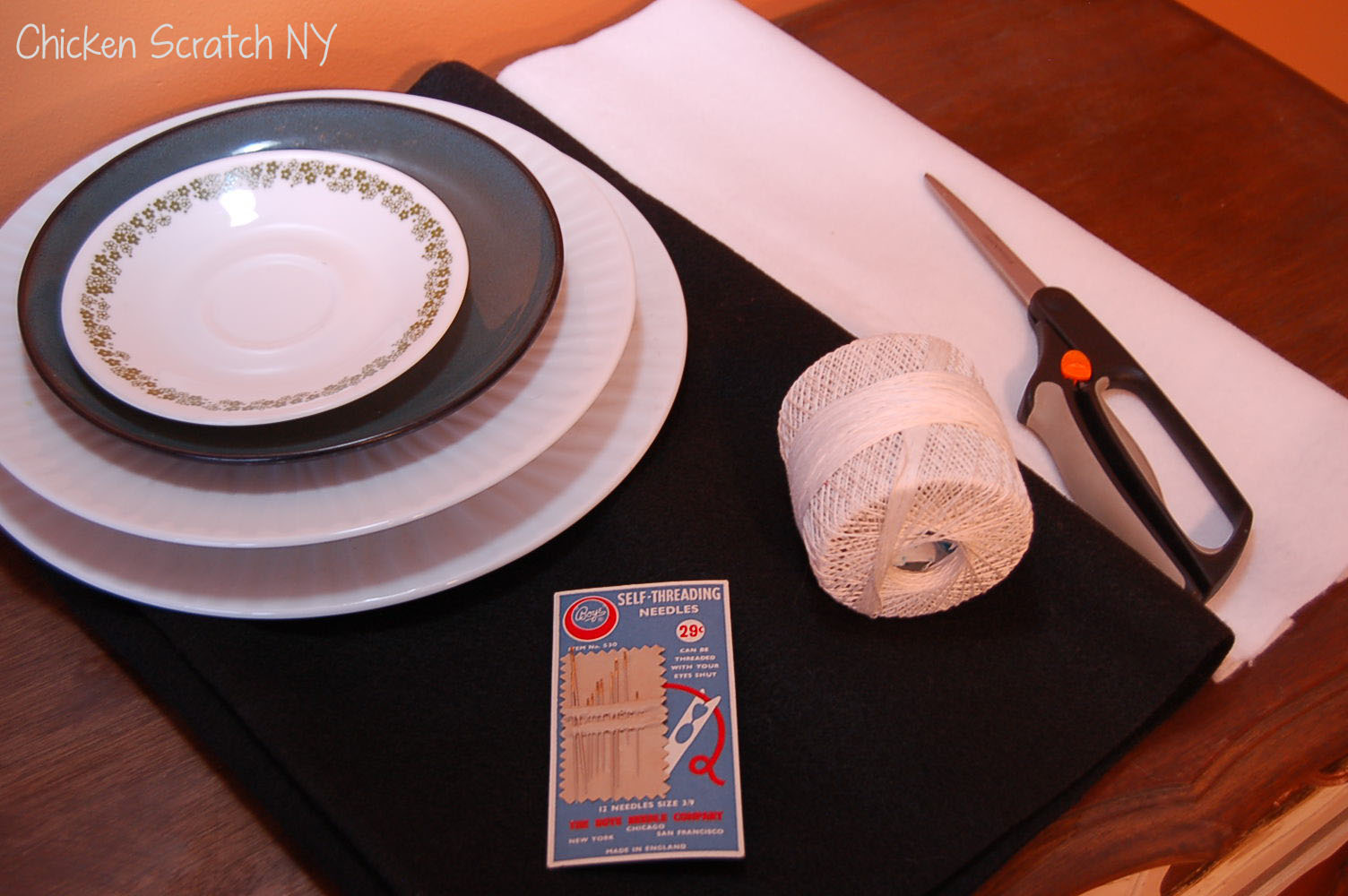 Layer the black felt over the white, trace around the circles with the chalk and then cut them out.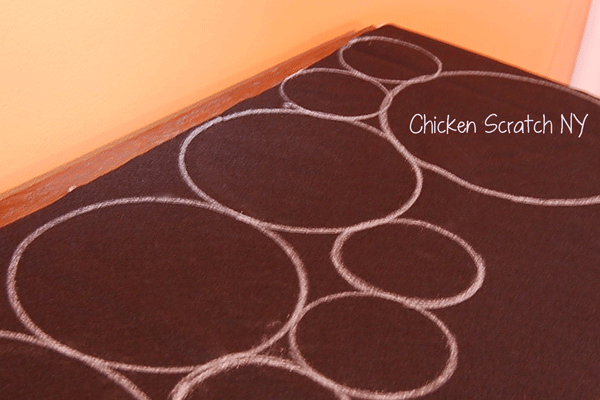 Lay out the circles on your intended target.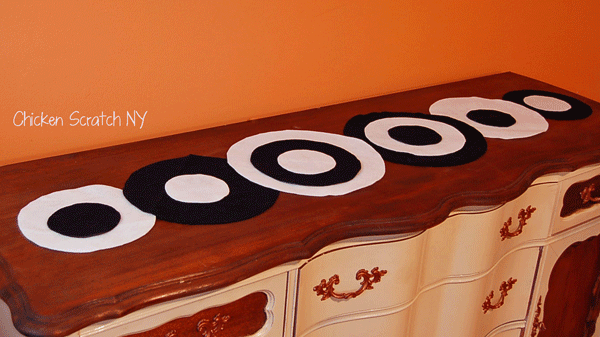 Stitch the smaller circles down to the larger ones. I used a blanket stitch in white around the black circles and a plain running stitch in black on the white. Stitch around the edges of the larger circles, stitching them together as you go.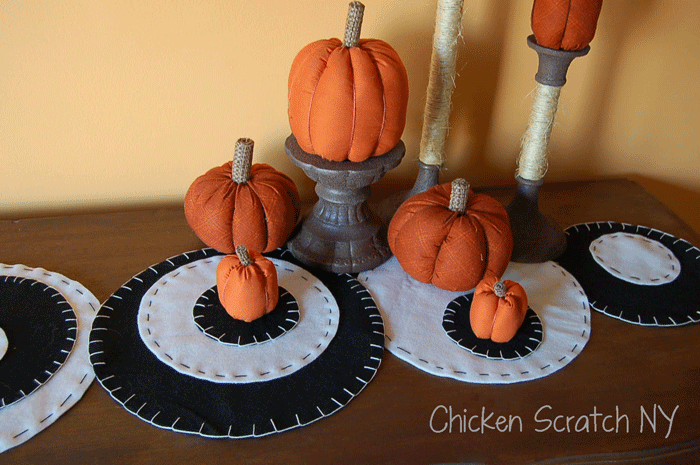 A better detail shot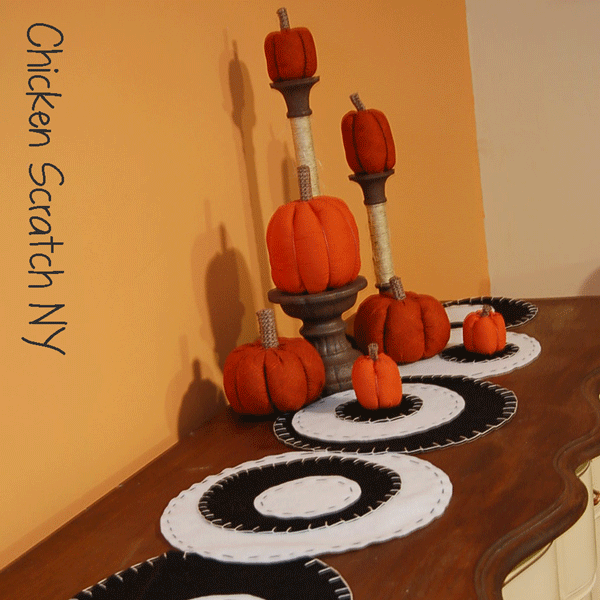 It's funny how much has changed since last last Halloween.
Same buffet, but I stripped the paint off the top and stained it with Dark Walnut and those candle sticks? They got a make over and made a new appearance as well