We had some friends over last night for a last minute Halloween/Birthday Party (my husbands birthday is Monday, he'll be 33!). We threw together a pretty decent spread, but my camera went MIA so sadly no pictures of the set up. We served chilli (some of it was baked in pie pumpkins), corn bread and sausage bread.
I bought a pack of orange paper cups and a pack of googly eyes at the store and along with a hot glue gun and a sharpie I made these fun little guys: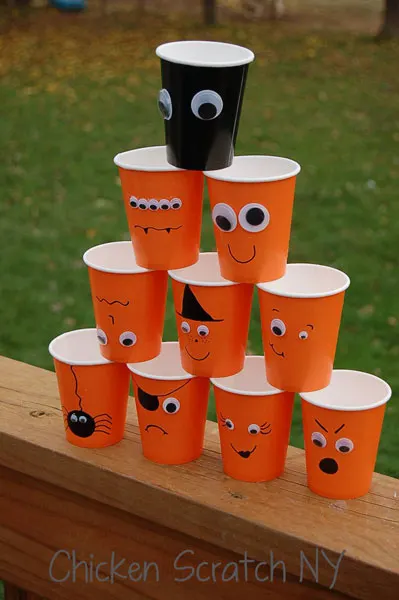 Cute right? It took less than 20 minutes to do them all, there was a cyclops but that one went missing. After I ran out of cups I realized I hadn't done a kitty, always next time right?
This is also great for smaller kids who might not recognize their names but will remember whether they had the pirate or spider cup.
You could also personalize them to match each child's costume!