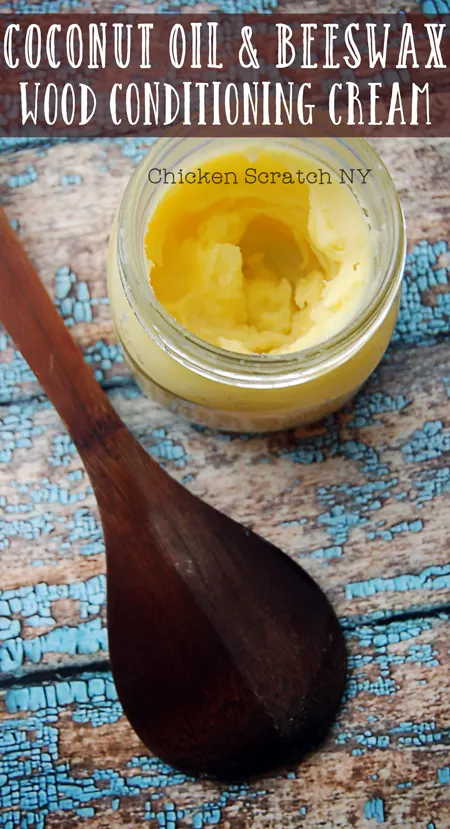 I've been noticing my wooden spoons getting sadder and sadder. We don't run them through the dishwasher, which can do some serious damage to wood, but eventually hand washing will take it's toll.
I'd seen quite a few wood conditioning creams online (ok, on Pinterest) but they all required mineral oil. I'm not sure about you but mineral oil in not on my list of things to eat more off this year.
Supplies: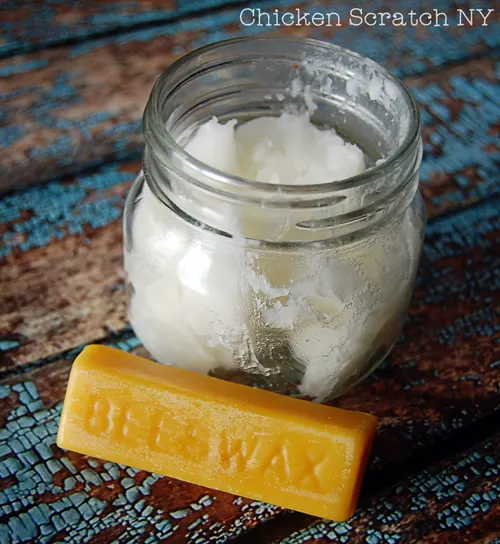 Glass Pint Jar
Beeswax, 1 oz bar
Coconut Oil, 3 oz
Old Pot
Canning Ring
Wooden Skewer
Instructions:
1. Set up the pot with a canning ring in the bottom, place in jar on the ring and add enough water to the pot to go about 2/3 of the way up the jar. Remove the jar and bring the water to a simmer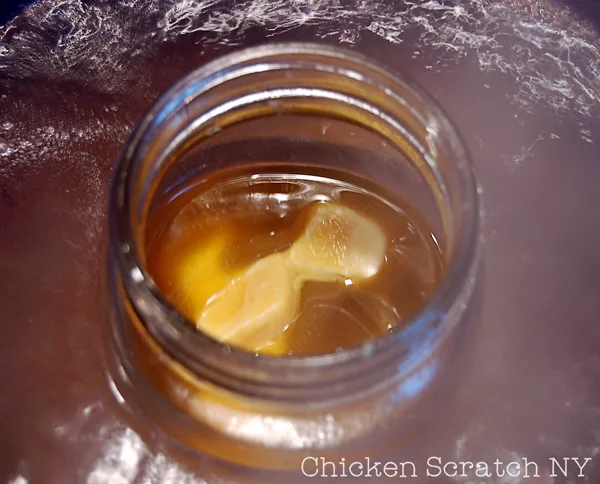 2. Cut the beeswax into chunks (or weigh out one ounce of beeswax pastilles) and place in the jar. Beeswax melts around 150 so will take a little while to melt.
Keep an eye on it and stir occasionally with the wooden skewer. As it heats up it turns to a light yellow and then melts away.
3. When the wax is completely melted turn off the stove, leave the jar in the water and stir in the coconut oil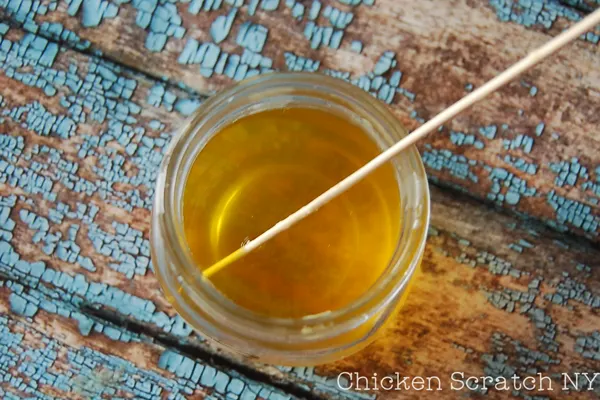 4. Remove the jar from the pan and allow to cool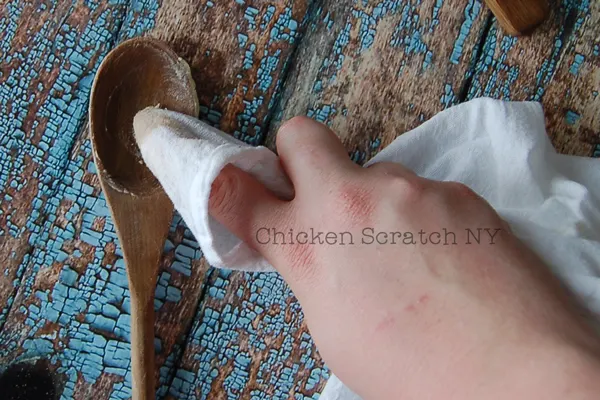 To use the cream apply to wood item with a clean cloth, really work it in. Let it sit for a few minutes and them buff with a clean cloth until no longer tacky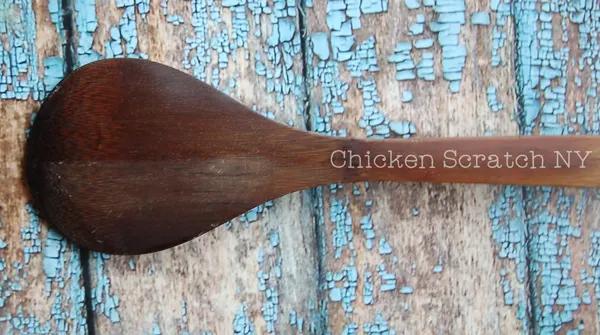 A little bit goes a long way so this jar should last you a long time. My house tends to be cold in the winter so when I want to use the cream and it's too solid to scoop out with a finger I scrape out a little with a spoon and the heat from my hands is enough to make the paste workable.
The cream really improves the look of the wood, in the picture above you can see where I applied the cream to the top of the spoon ans buffed it off. It's a lot smoother and shinier, the oil conditions the wood and the beeswax creates a seal to protect it from water damage.
This cream is even good for your hands, the coconut oil moisturizes and the beeswax protects, so no need to wear gloves while working with it.