I've always loved kissing balls but I've never had a good place to hang one so I never bothered to make one. This year I was looking though the spring clearance flowers at Joann's (they were all marked down to $1.29, how could I not look?) and I found three bunches of red ranunculus looking flowers. I also picked up a few other things to make up this happy ball of flowers.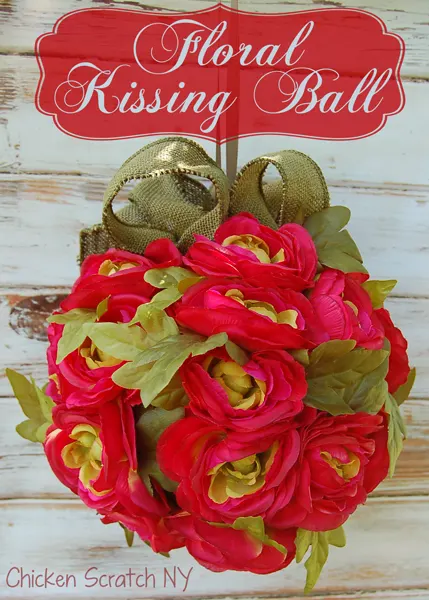 Supplies: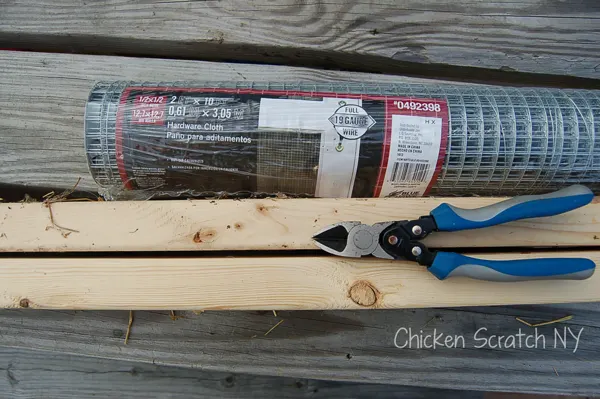 Styrofoam ball – I used a 7 inch but if I made another I'd go with 6 or 5 inch. Once I added the flowers it ended up huge!
Fake flowers – I used 3 bunches, and could have used more if I had them. They were from the 'Spring Collection' but I've never been much for following labels
1 inch wired ribbon for the bow (I used a whole spool of green burlap ribbon, 9 feet total)
1/4 inch grosgrain ribbon for the hanging loop
Hot glue gun (low temp is great for Styrofoam)
Craft wire
Wire cutters
Instructions:
Wrap the 1 inch ribbon around the ball across the center, like a belt. Secure it with a few U-pins made from the craft wire. Repeat again breaking the ball into 4 even sections.
Cut ~3 foot section of 1/4 inch ribbon, fold it over and tie it in a knot. Secure the loop to ball where the ribbon ends cross with hot glue and 2 U-pins.
Now it's time to channel your inner Morticia Adams, using the wire cutters cut the stems about 2.5 – 3 inches below the flowers. Thread some of the wires through a set of leaves. The picture show the stem cut to short but you can see what I mean about the leaves.
Starting at the bottom work your way up, mixing the big flowers, small flowers and flowers with leaves. Try to keep the Styrofoam from showing through.
Once you've filled in with all your flowers go back through with the hot glue gun and secure them in place.
To make the bow cut 3 pieces of 1 inch ribbon ~20 inches long. Fold one piece so the end meet in the middle, wrap a piece of craft wire around them. Repeat with the other 2 pieces.
Fluff the loops by spreading them out with your fingers and then stick them in the top near the hanging loop. Secure with glue when you're happy.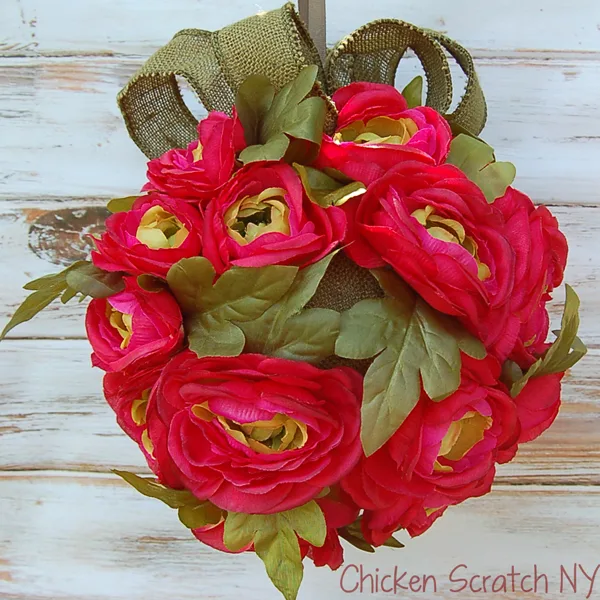 As far as storing it, make a little hole in a plastic bag, slip the hanging loop thought it and hang it up. Just like a plastic garment bags. It'll keep the flowers from getting crushed.