Today I'm kicking off the Country Christmas Sing Along with my tribute to Jingle Bell Rock and a new Christmas wreath. I wanted to make a less traditional wreath with a bit of rock and roll attitude. I kept it minimal and all of the supplies can be found at Michael's and Joann's. I don't have any in-progress pictures but it's simple and I'm sure you'll pick it right up!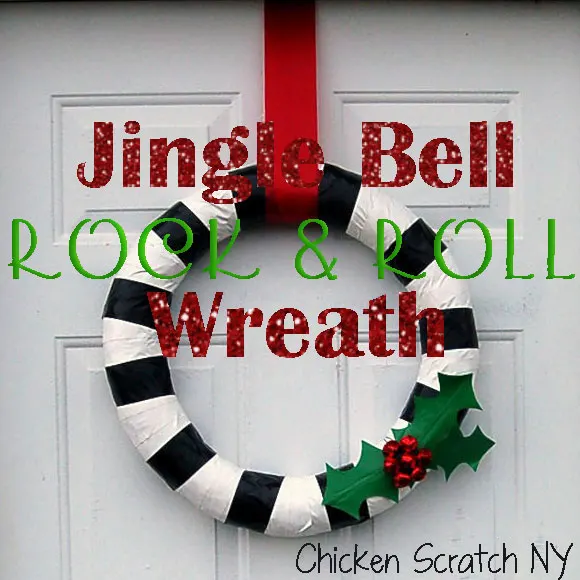 Supplies:
Straw wreath form
White, black and green duck tape
Red bells
Craft wire
You will also need a ribbon or wreath hanger.
Instructions:
Start by completely covering the wreath with the white duck tape. Next cut pieces off the black duck tape long enough to make your black stripes. I didn't measure anything I just eyeballed the placement of the black stripes. Try to place them perpendicularly to the wreath (this would be a good time to remember calculus, or not). They will look closer together to the inside and farther apart to the outside.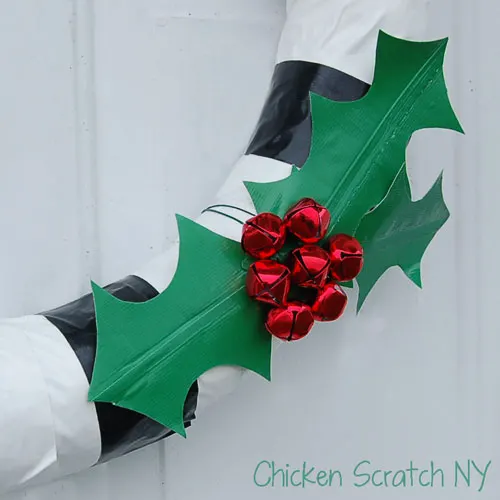 To make the leaves: Make a 'sheet' of duck tape by pressing sticky sides together. I made mine two strips wide with a small overlap in the middle. Then I folded the sheet in half and free handed a holly leaf. I used pieces of florists wire to attach the leaves and bell-berries to the wreath form.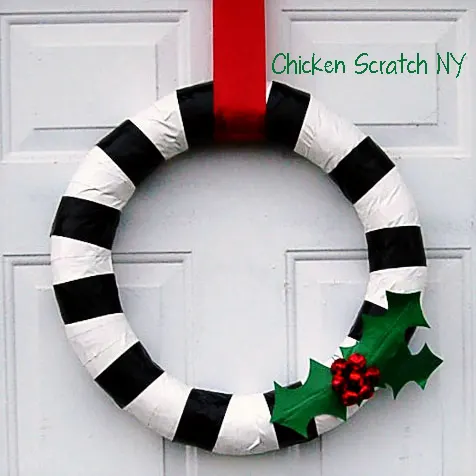 And there you have a pretty, modern, cheap and weather-proof Christmas Wreath just in time for the holidays!
Find more holiday projects on my Christmas page