Fools aren't very common in America (at least the dessert type) but they are in England. Or at least that's what the internet would have me believe. They are often made with tart goose berries (another thing we don't have a lot of) and require a lot of sugar to make them sweet. I decided to revamp the dessert with something I have a TON of, black raspberries. It isn't really sweet made with this recipe but you can always add more sugar of that's your thing.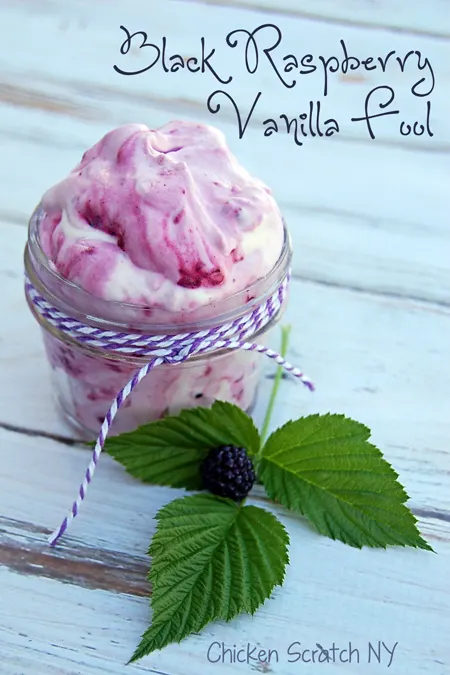 By the way black raspberries and black berries are NOT the same! If you live any where zone 5 or above you likely have black raspberries. The easiest way to tell them apart is when you pick them black raspberries will have a hollow core and black berries will have a tiny white core. The names get used pretty much interchangeably but there is a difference and if you plan on growing them it's a good one to understand.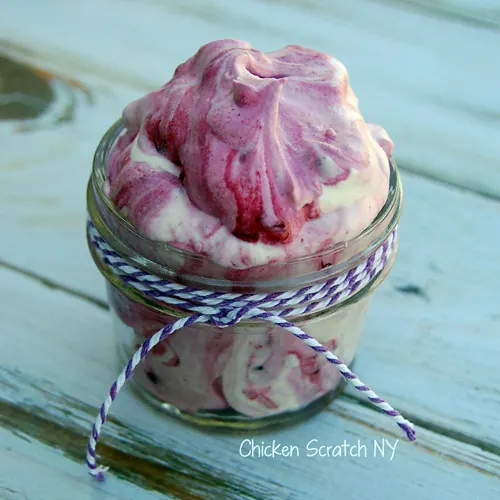 Black Raspberry Vanilla Fool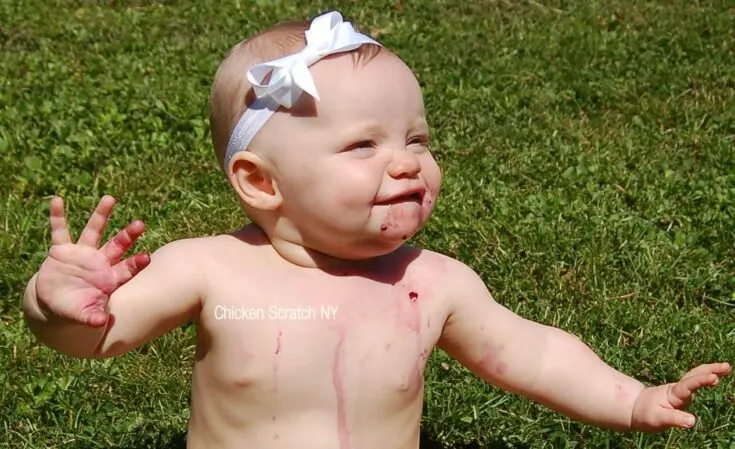 Ingredients
3 cups black raspberries
1 T sugar, you can use regular sugar or superfine, the seeds ensure some 'texture' so it won't a a totally smooth dessert anyway
1 container of vanilla Greek-style yogurt, I used chobani 100 vanilla, it's not very sweet or vanilla
1 pint heavy or whipping cream
1/2 t vanilla
Instructions
Mash the berries with a fork and sprinkle with sugar, let them set while you whip the cream
Pour the cream and the vanilla into your mixer bowl (unless you're super buff, then by all means use a whisk) whip until peaks form. Don't over whip or you'll get butter.
Fold the yogurt into the whipped cream, don't over mix or it will deflate
Swirl in the berries, a few turns with a spatula should do it
Serve cold or refrigerate for later
The sugar draws the liquid out of the berries so they rather quickly turn to this: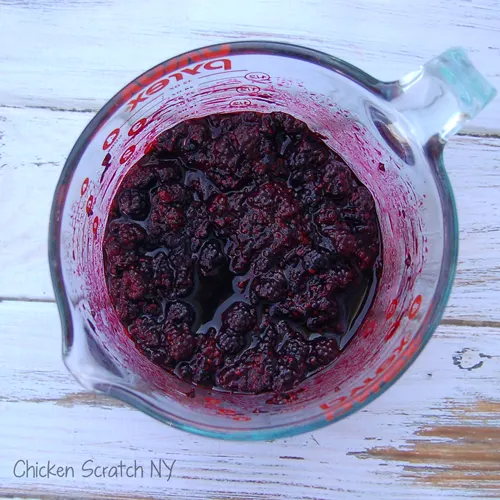 It looks pretty as it comes together: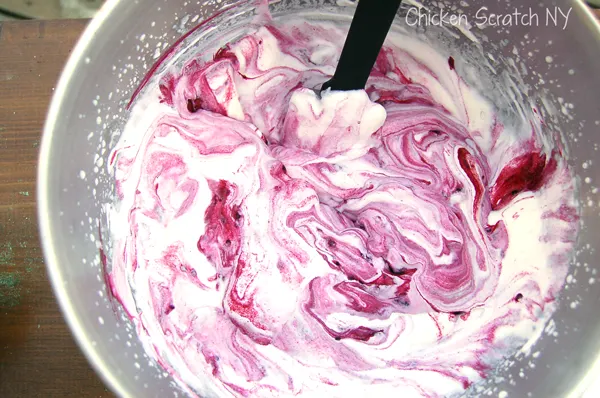 My advice is to whip the cream to medium peaks, the juicy berries really loosened up the cream and I think it would have been better with a little more body.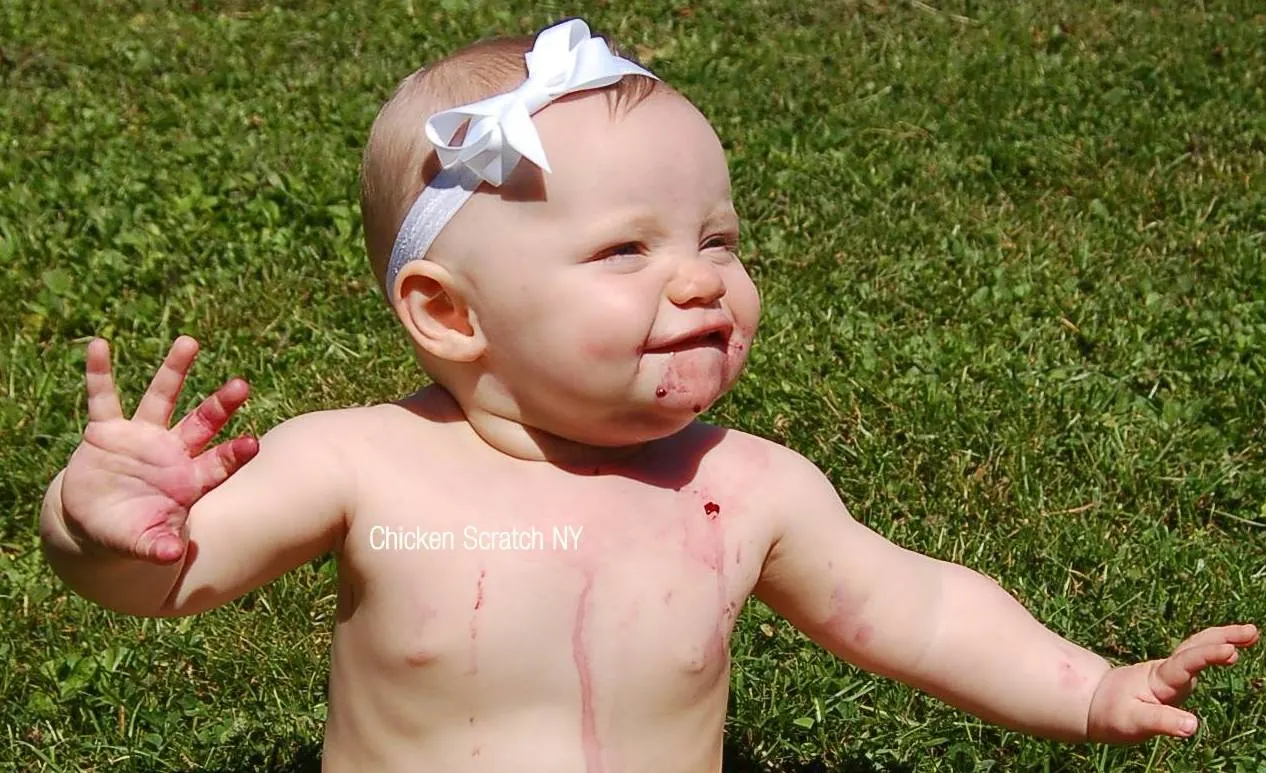 We're lucky we get to eat berries at all, they disappear pretty fast thanks to the Black Raspberry Monster!