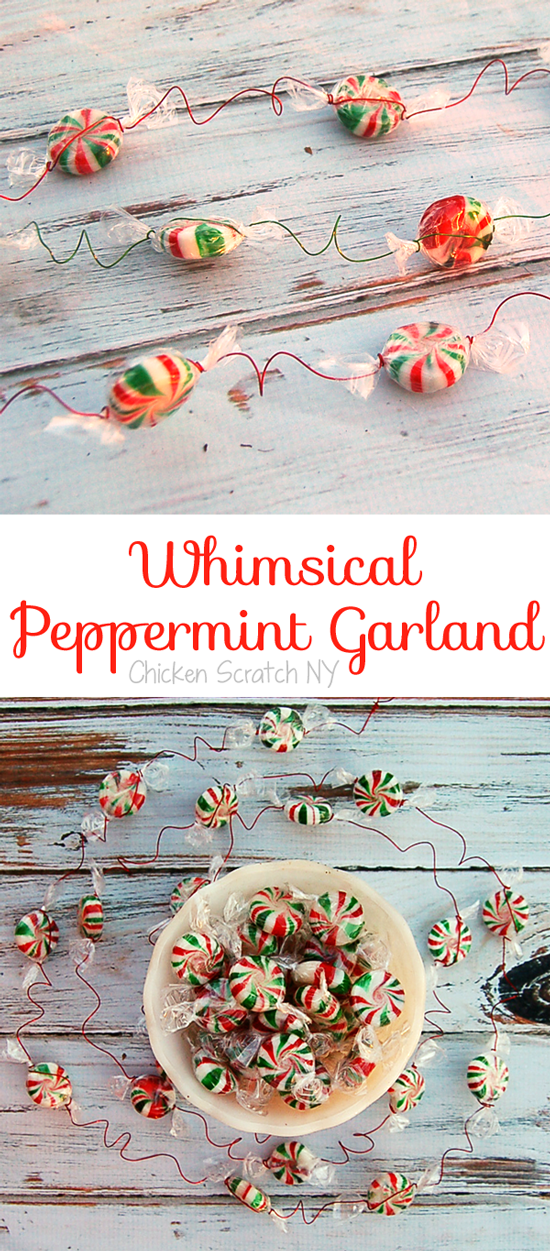 Fast and easy is the name of the game here. I was even able to make one holiday garland in the dark while my husband drove us to pick up free pumpkins for the chickens. Honestly, the hardest part was finding the right type of mints, make sure they have the twisted ends not the heat sealed ones. 
Supplies: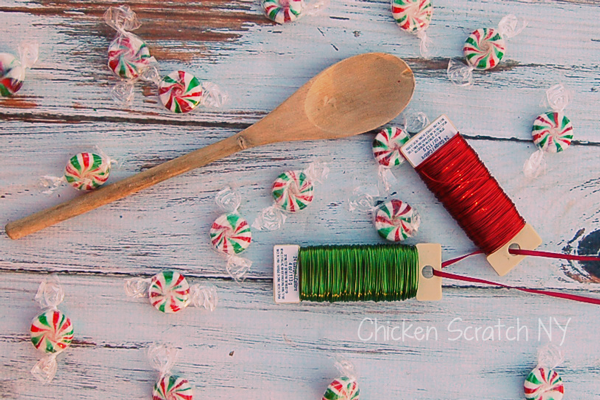 Craft Wire (I used 24 gauge, 30g is too thin and can't hold up the the weight of the mints)
Peppermint Candy (the kind with the twisted ends, not heat sealed)
Wooden spoon or something similar
Instructions: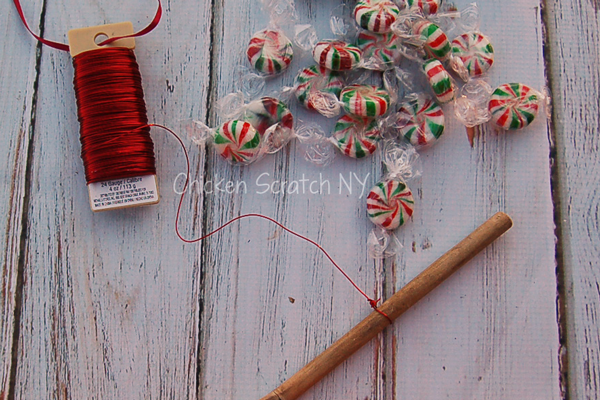 Fold about 2 inches of the wire around the spoon and twist it creating a hanging loop
Move down about 2 inches and start adding mints. Twist 1-1.5x around one side, pull the wire across the mint and twist it around the other end
Add another mint about 4 inches down, continue until you've added about 6 mints
Wrap the wire around the spoon from mint-to-mint and pull the spoon out, keep wrapping until you've got all the spaces curled up
Continue adding mints and wrapping until your happy with the length. The weight of the mints adds up quickly and it'll pull the curl out of the wire if you add too many so it's best to make a few short strands than one long one.
I hope you enjoy this tutorial! I've been sick for 2 weeks (first a cold then an immediate punch in the face with a 102 fever and other less-than-fun stuff) and it's put a bit of a kink in my crafting. As soon as I can breathe normally and/or look at my computer without my eyes throbbing I'll be back with some more fun projects!