Last year there were a bunch of adorable raggy garlands posted around the holidays. Bloggers all over the place were tying billions of fabric strips to ribbon and twine to make scrappy holiday decorations. I absolutely adore the look, but let's face it; I'm lazy and I love giant Christmas trees. There is no way I'm sitting around for days making little knots. Luckily for me (and really, for all of us) I spend excessive amounts of time stalking craft stores and I found a short cut to that rustic Christmas feel with this bead and fabric garland!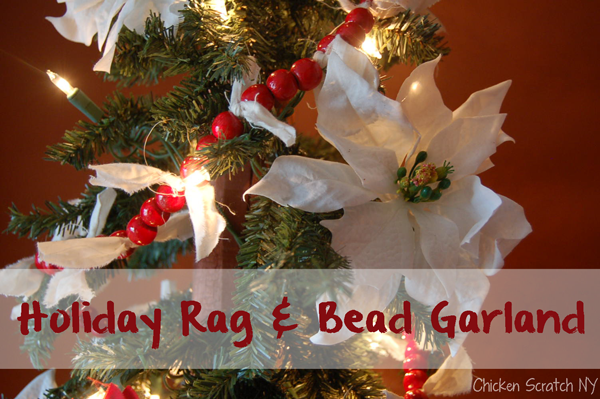 You will need:
Twine
Beaded Garland (needs to be actually beads on a string, 1 piece pressed plastic won't work here. I got mine at Michael's for less than $3 with coupon/sales)
Strips of fabric
Scissors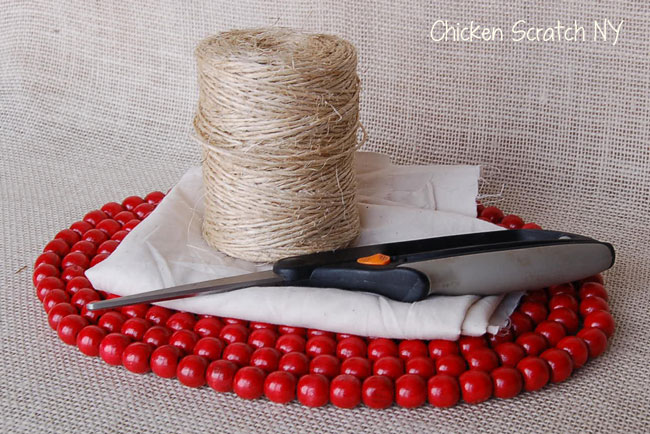 Start by re-stringing your garland. It's actually much easier than it sounds, promise. Carefully cut the end of the garland and slide off 5 or so beads, set them aside for now, you need some empty string to tie the string and twine together.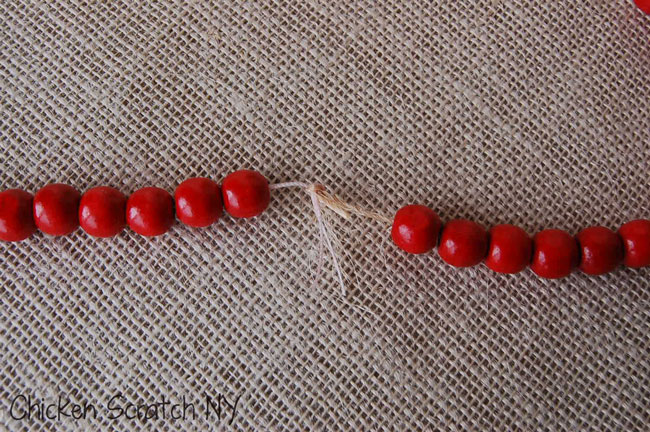 Tie a knot between the original garland string and your twine. Make your knot strong but as small as possible. Once you're sure your knot is good slide the beads over the knot onto your piece of twine. When all the beads are transferred cut the end by the knot and slip on the beads you removed later. Tie a knot at the end, I like to leave a loop.
***DO NOT CUT THE END BY THE BALL OF TWINE UNTIL YOU ARE DONE!! YOU WILL RUN OUT OF TWINE!!!***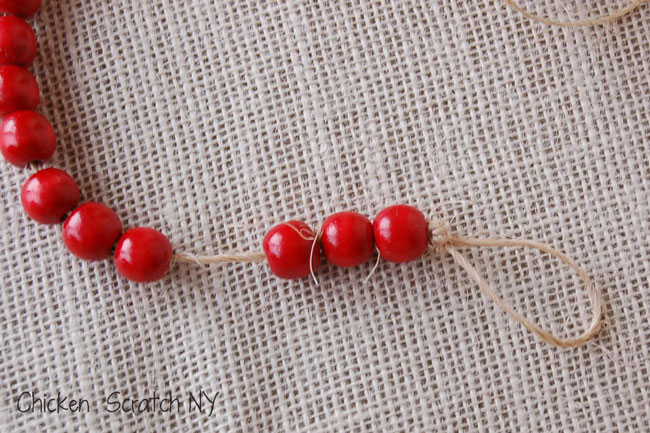 Slide 3 beads over to the knot, try to get both pieces of twine inside the beads, it looks cleaner. Then start tying your knots every 3 beads. I used unbleached muslin from Joann's torn into strips.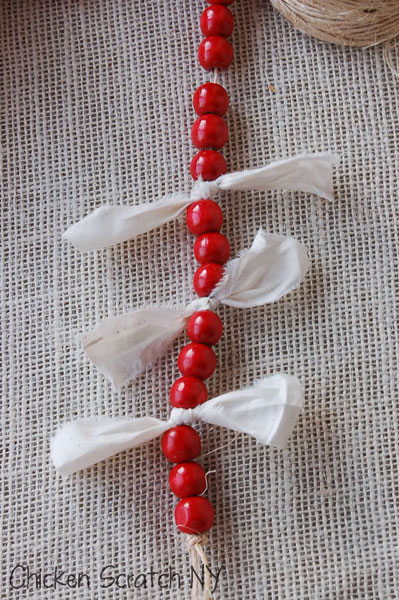 Now just keep swimming, er, tying until you get to the end and tie off with another loop.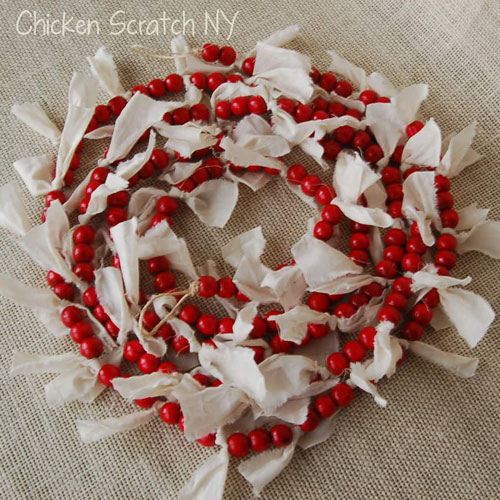 Pretty nice huh? And much faster than tying all those knots.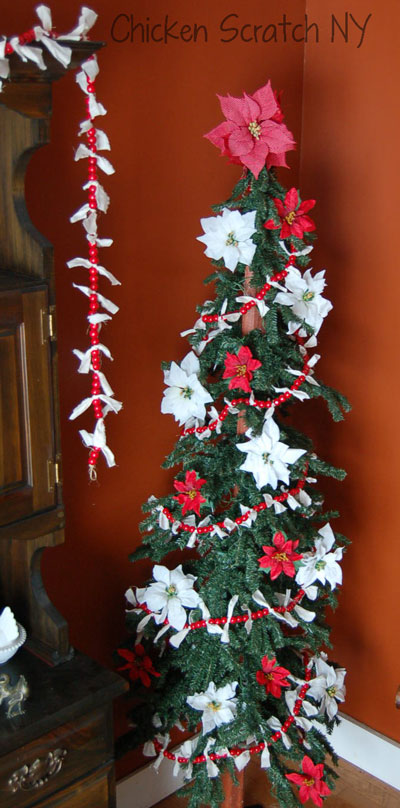 I needed 2 used-to-be-9-foot-not-quite-sure-how-long-they-are-now garlands for this tree and hung another across the hutch. [Side note: How do you feel about the new dining room color?]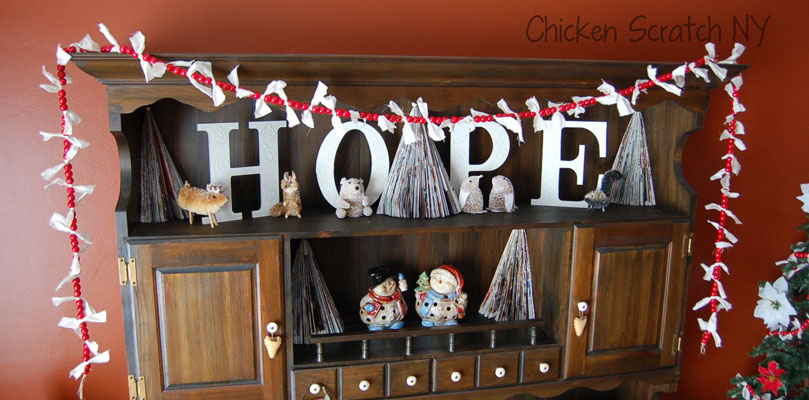 I hope you enjoyed today's project, check out my
Facebook page
for some of my holiday highlights from around the blogosphere!
Find more holiday projects on my Christmas page