One of my favorite Christmas family traditions is setting up the Nativity scene. My grandma bought my sister and I our own sets and added lots of characters over the years (what, your nativity set doesn't have a flock of sheep and a man playing bagpipes?).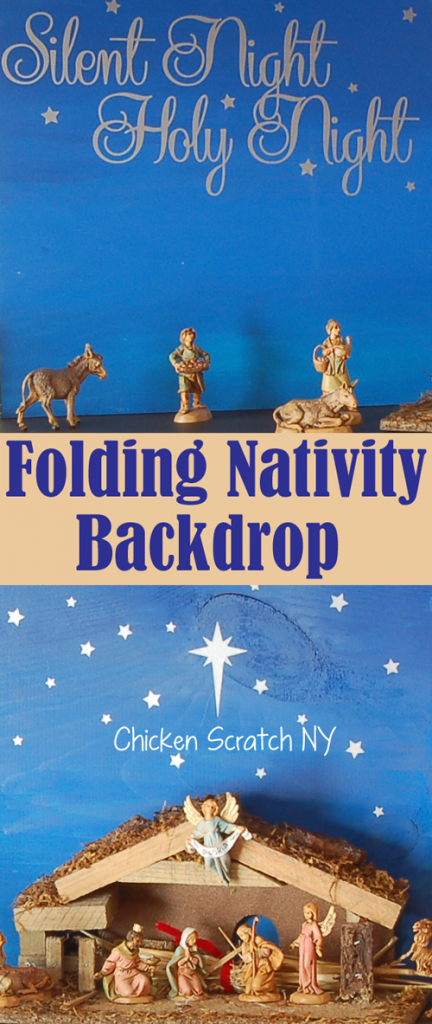 This year I decided to set it up on the top shelf of the hutch, one of the few places the cat doesn't go. Unfortunately it was disappearing into the woodwork, ever since I added the
book pages
it takes a lot to stand out. I decided to paint a pretty ombre sky and add metallic vinyl accents including lines from one of my favorite Christmas songs to create a standing nativity background, the fact that it folds up for easy storage is just a bonus! Supplies:
2 pieces of 12×12 wood (I bought a 12*48 foot board at Lowes and they cut it into 4 pieces for free)
3 shades of blue paint
paintbrush
2 small hinges
Drill
Screwdriver
Silver adhesive vinyl
Die cutter and cut files*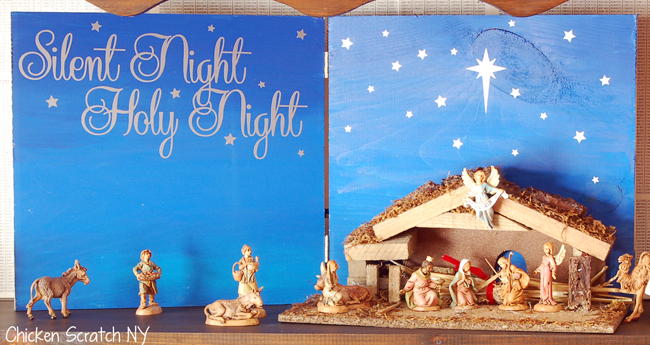 Instructions:
Place your two boards side by side on a flat surface, chances are your boards are not identical so make sure you use the the board edges (not the cut sidea) as the top and bottom. Squirt the darkest paint at the top, the middle shade in the middle and the lightest at the bottom.
Using your brush smooth out the paint covering the whole board, moving from the lightest to the darkest. Blend the colors where they meet so you don't have 3 rectangles of color but a smooth ombre effect.
Once the paint is dry match up the boards so the dark side matches the dark side and place them face to face. Mark the side for the hinges. I didn't have a small enough drill bit to put the tiny hinge screws in so I had to pre-drill them and put them in with a screwdriver. I used two hinges.
Set up, cut out and weed your vinyl. Use transfer tape to add the lettering to the board and then manually place all the stars. I cut a lot more stars than I ended up using!

Free cut files: Studio File, .SVG File
Want to Check Out More Silhouette Projects?
My Silhouette Challenge buddies and I are all sharing projects on our blogs today, so peruse the projects below for a wealth of Silhouette inspiration!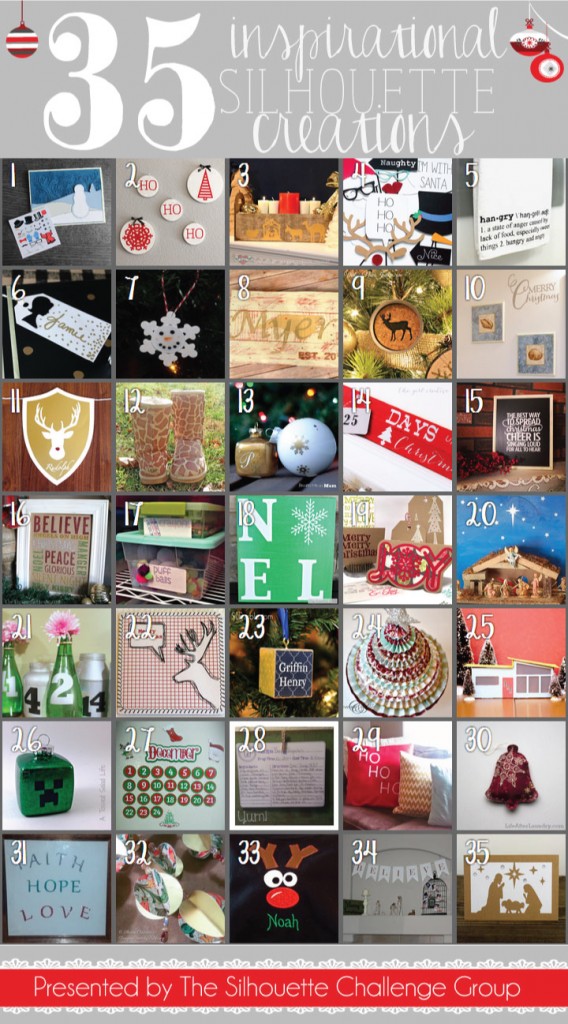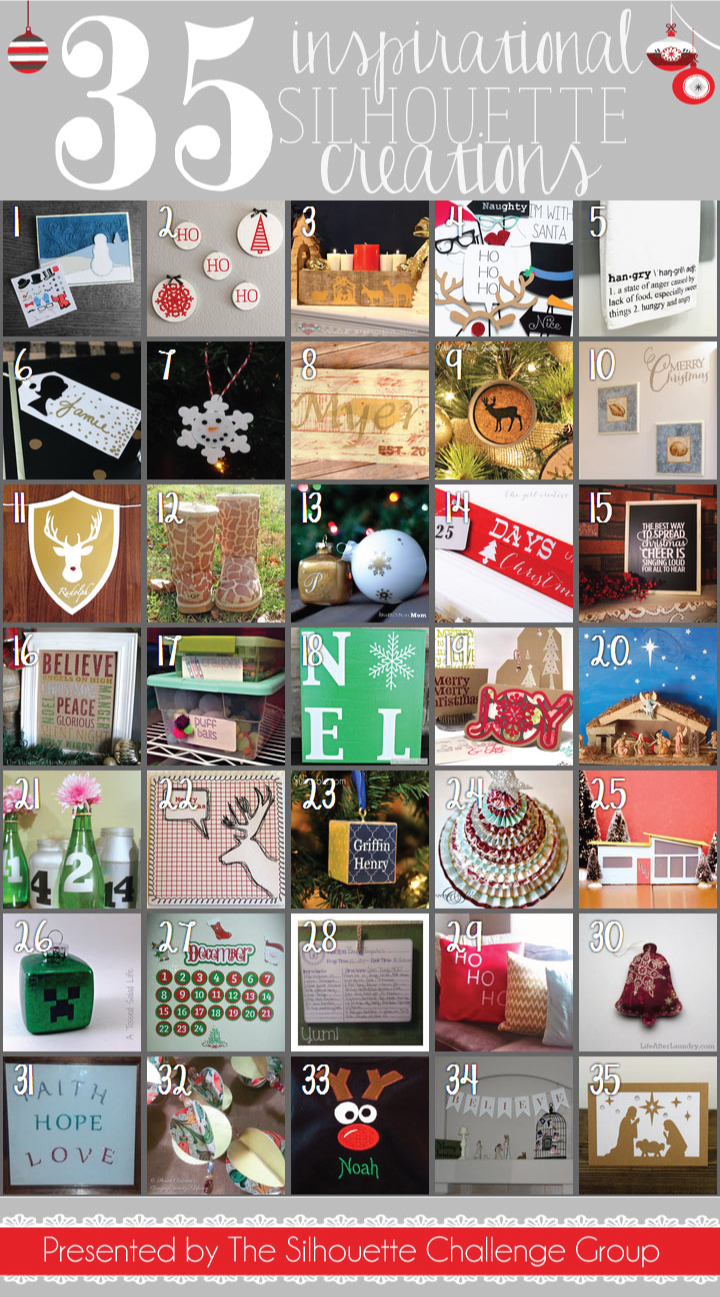 Do you have a Silhouette machine? Are you looking for inspiration, motivation and maybe a little guidance?
Looking for Silhouette inspiration, support, trouble-shooting? Interested in joining us for our group posting event next month? Then, we'd love to have you join our Silhouette Challenge Facebook group. To join, simply fill out the
, and Lauren from The Thinking Closet will get you squared away.