Earlier I shared some delicious pumpkin breakfast dishes but now I want to show you some amazing things you can do to bring pumpkin to the dessert table.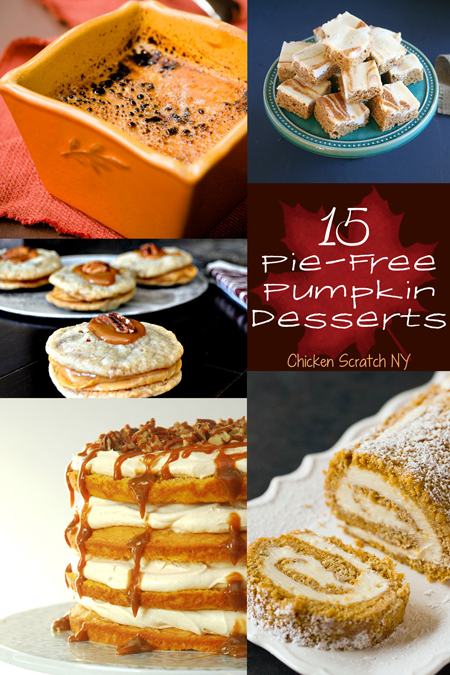 Pumpkins are good for so much more than pie (not that I'd ever turn down a pumpkin pie, just sayin') and I'll let these awesome bloggers show you how: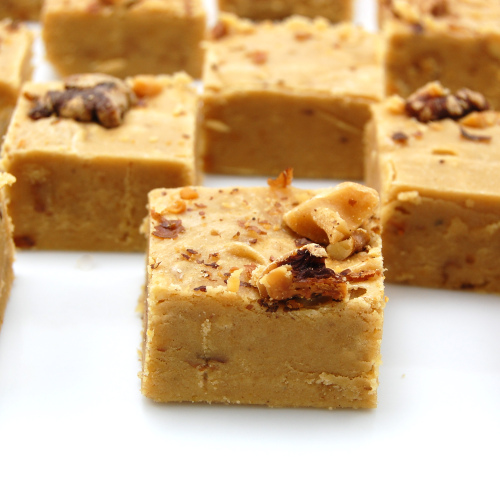 Pumpkin Fudge from Sweet Peas Kitchen – That's right were starting out a little odd. That in NO way means I wouldn't eat it until I get sick.  It looks so creamy and delicious. Not to mention the collection of links at the bottom of the post, hint hint!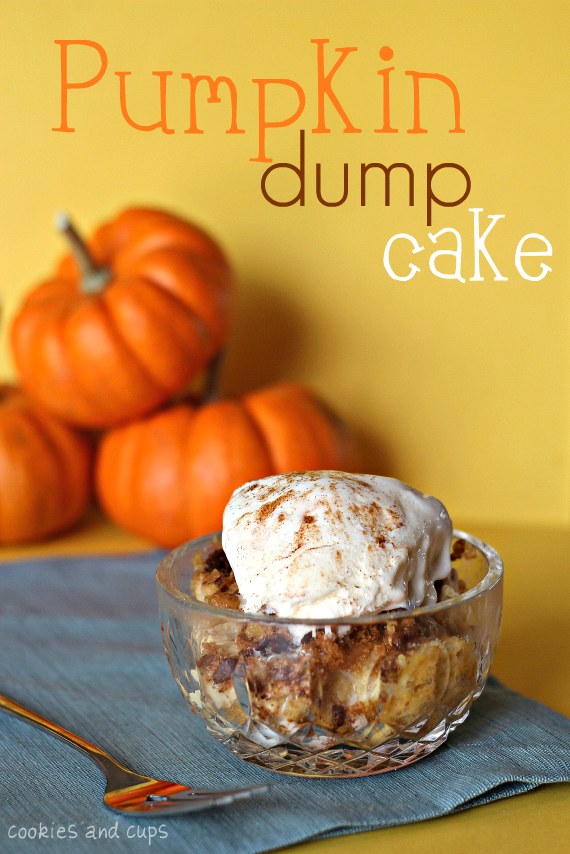 Pumpkin Dump Cake  from Cookies and Cups- This has nothing to do with #2 or dumptrucks. It does involve an easy to throw together dessert using a cake mix and a few other simple ingredients. She also recommends eating it with ice cream on top, which clearly makes her  a winner.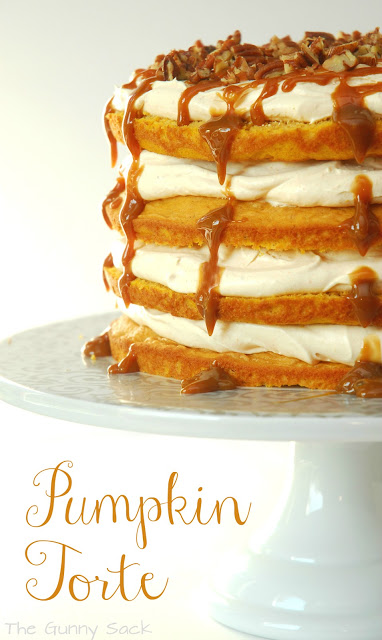 Pumpkin Torte from The Gunny Sack – Another recipe featuring a cake mix. I love the look of layered desserts, they look so fancy! Isn't the color of the cake so pretty?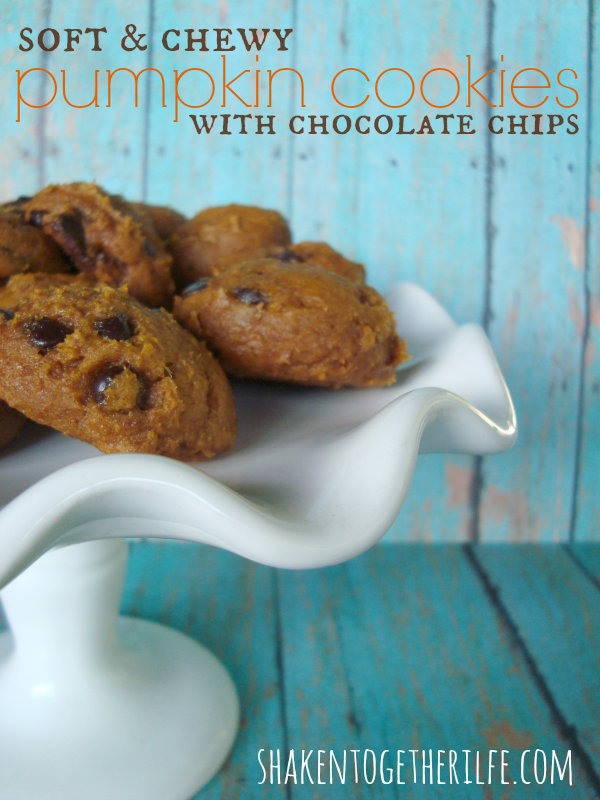 Soft and Chewy Pumpkin Cookies from Shaken Together – This is the last cake mix recipe (I think) but seriously, how could you pass up cookies made with three ingredients? Especially if two of those ingredients are pumpkin and chocolate chips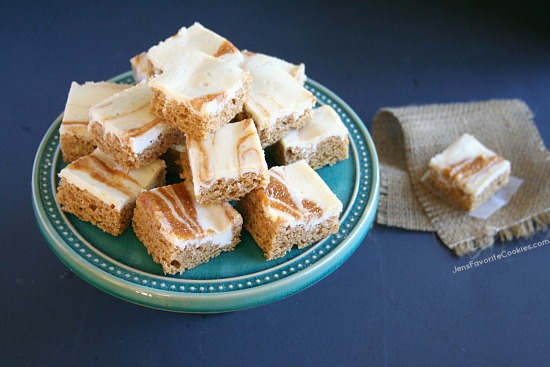 Pumpkin Roll Bars from Jen's Favorite Cookies:  My mother-in-law makes a pumpkin roll a few times a fall, personally I lack the coordination required to make them so I'll be trying these instead!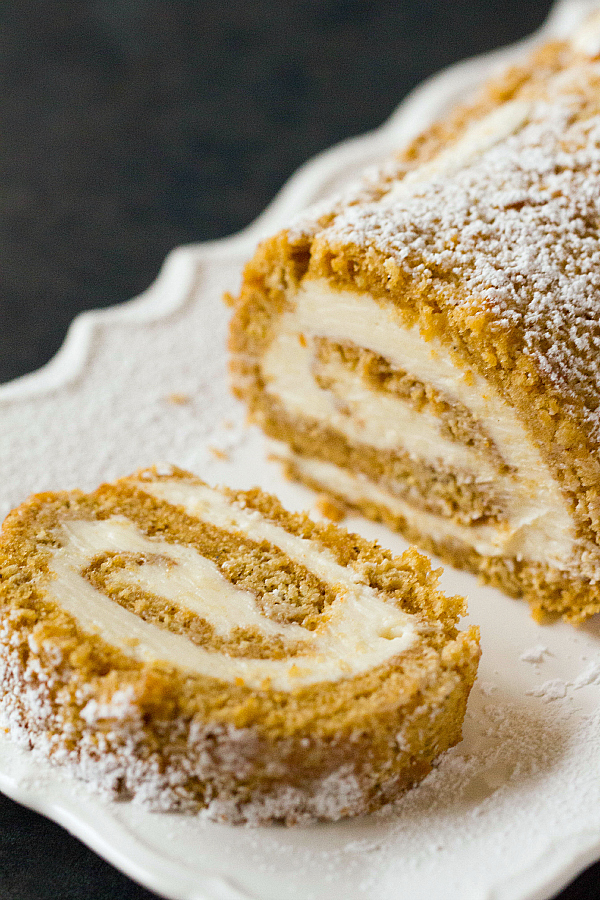 Pumpkin Roll from Brown Eyed Baker – For those of you who can handle rolling hot cake I had to include a pumpkin roll. I can never decide if I like the cake or the filling more.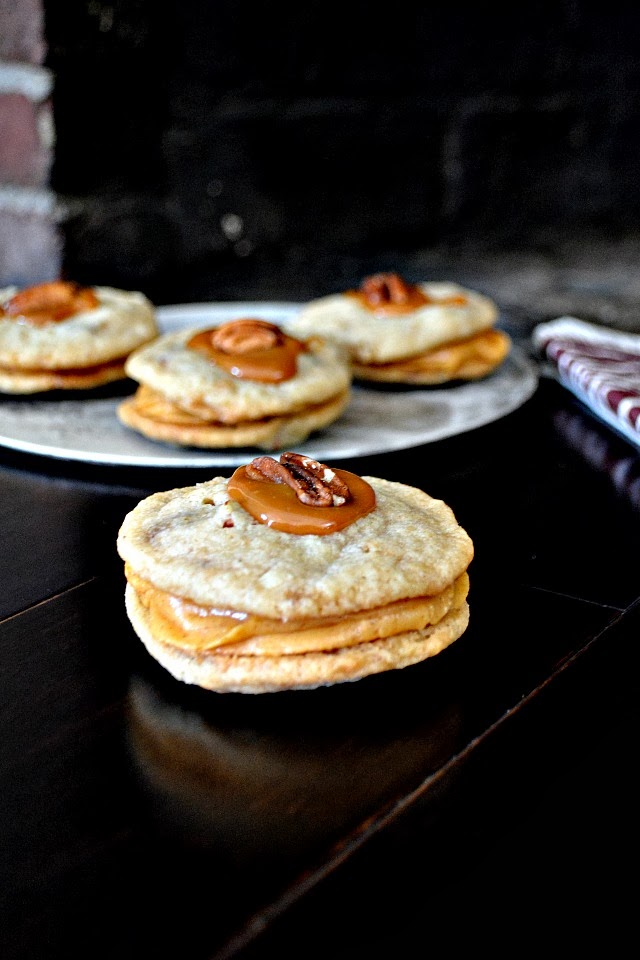 Pumpkin Pecan Sandie Cookie Sandwiches from Bakeaholic Mama: Pecan Sandies are my favorite grocery store cookie. I used to eat them at my Great Grandmothers with tea. I bet this homemade version is every bit as delightful (especially with the filling!)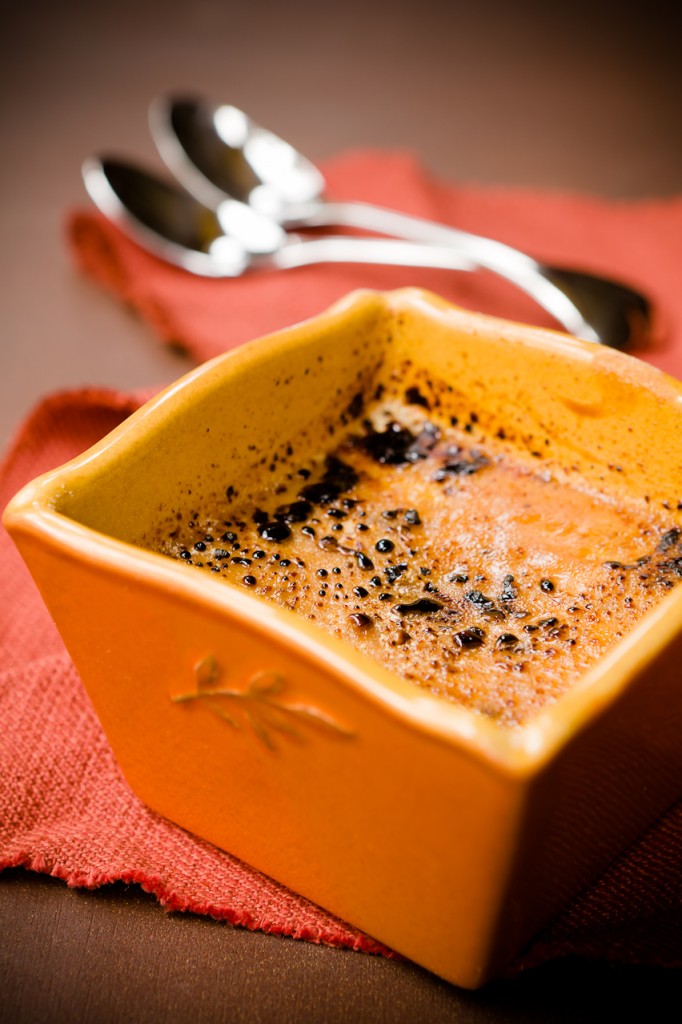 Pumpkin Creme Brulee with Maple Sugar from Cupcake Project – I used to be afraid of creme brulee, then I sucked it up and made it once. Now I have fear (except maybe the blow torch) and I'm always looking for new recipes. This one has to be a winner, how can you lose with maple AND pumpkin?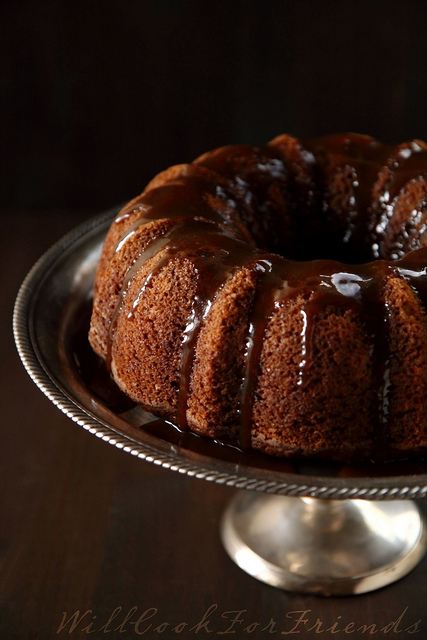 Pumpkin Gingerbread Bundt Cake from Will Cook For Friends – Every winter I buy a 6 pack of Guinness Stout to make dark and spicy gingerbread, I use one bottle and then I'm stuck with 5 until I pawn them off on my br0ther-in-law. Luckily I can make this without my yearly beer hoarding.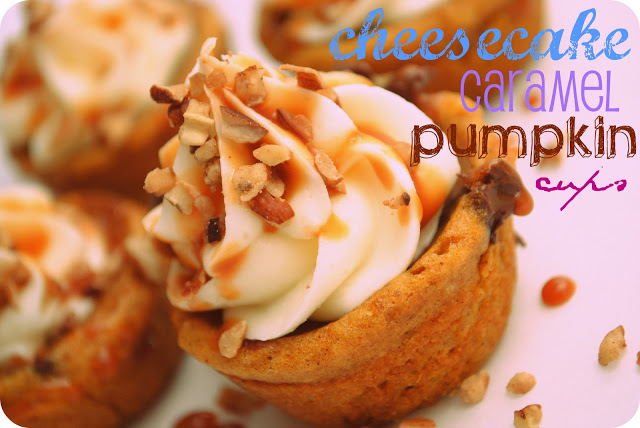 Cheesecake Caramel Pumpkin Cups from Something Swanky – Say it with me *Cheesecake*  *Caramel*  *Pumpkin* all together in a tiny cup I can gobble down in one bite.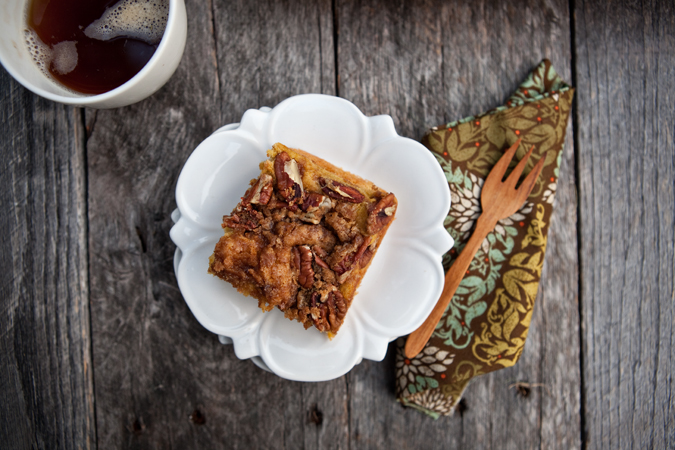 Pumpkin Pie Coffee Cake from Food For My Family –  I love a moist & dense coffee cake but check out that topping! I love pumpkin and pecan together and I bet they pair perfectly on this lovely cake.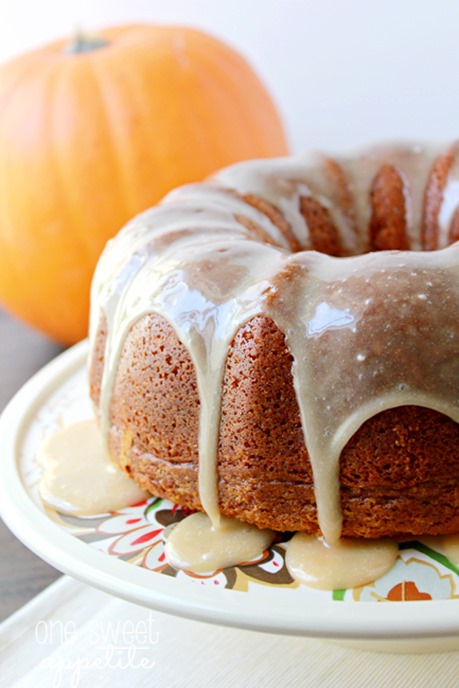 Pumpkin Pound Cake from Whipperberry – I'm not sure if I like pound cake or coffee cake more. I guess I'll just have to eat both! Should be easy with this delicious cake, look at the glaze! I'd like to serve up a giant wedge with a cup of hot cider.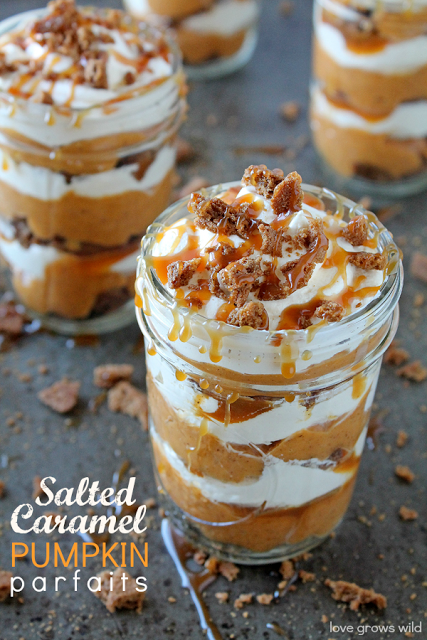 Salted Caramel Parfait in a Jar from Love Grows Wild –  If I had a spoon I'd be stabbing my screen looking at this. 1st off, it's in a jar! That means it's all mine and if any one tried to make  me share I can stab them with a spoon. I'm pretty sure it's in the constitution. 2nd I love layers of flavor, even more when one is crunchy.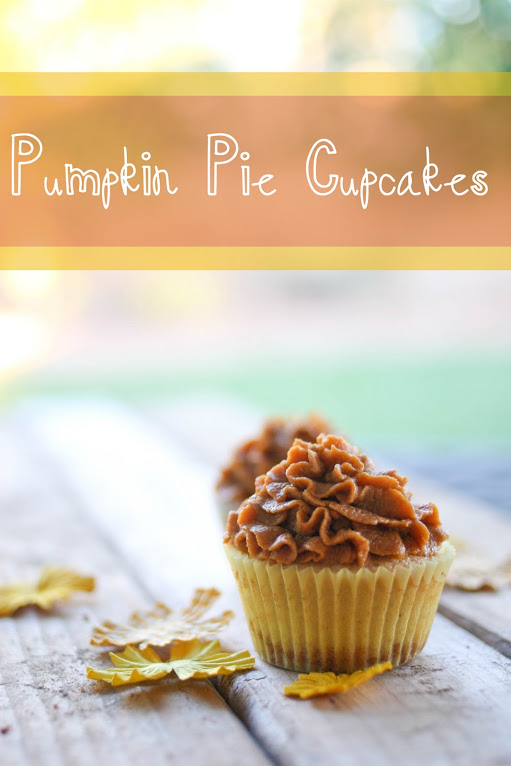 Pumpkin Pie Cupcakes from Une-deux Senses – This is the most amazing use of pumpkin pie I've ever seen. Instead of putting it in the cupcake she put it on top!