As part of my Christmas in July insanity I shared a bunch of my favorite Christmas Garlands now it's time to bring it back to Halloween. I've got a brand new set of bookshelves, 4 ledges, a buffet and a hutch in need of some Halloween happiness: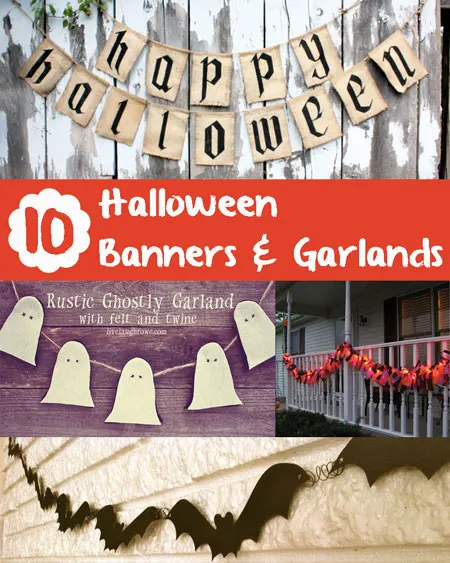 Banners and garlands are a great way to quickly decorate for a holiday. They can be placed across window, shelves, hutches or anything with two sides. If you're really desperate to show one off you can even carry it around with you.
DIY is always my prefered methos so I collected 10+ Halloween Garlands and Banners for you to haunt your home with: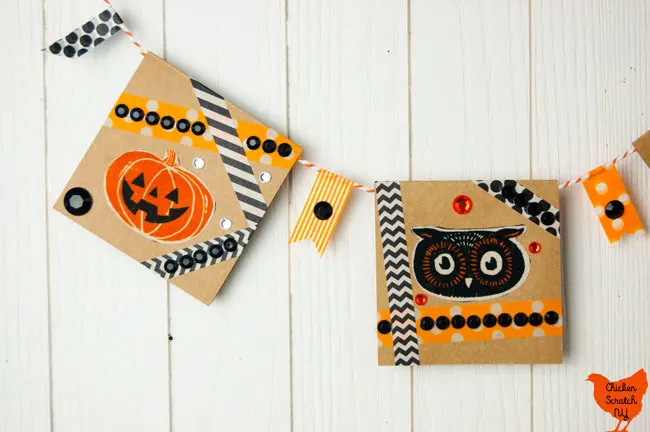 Washi Tape & Fabric Halloween Banner
I'm still in love with this fabric, you can easily make this garland using any stickers or fabric or stamps you have laying around the house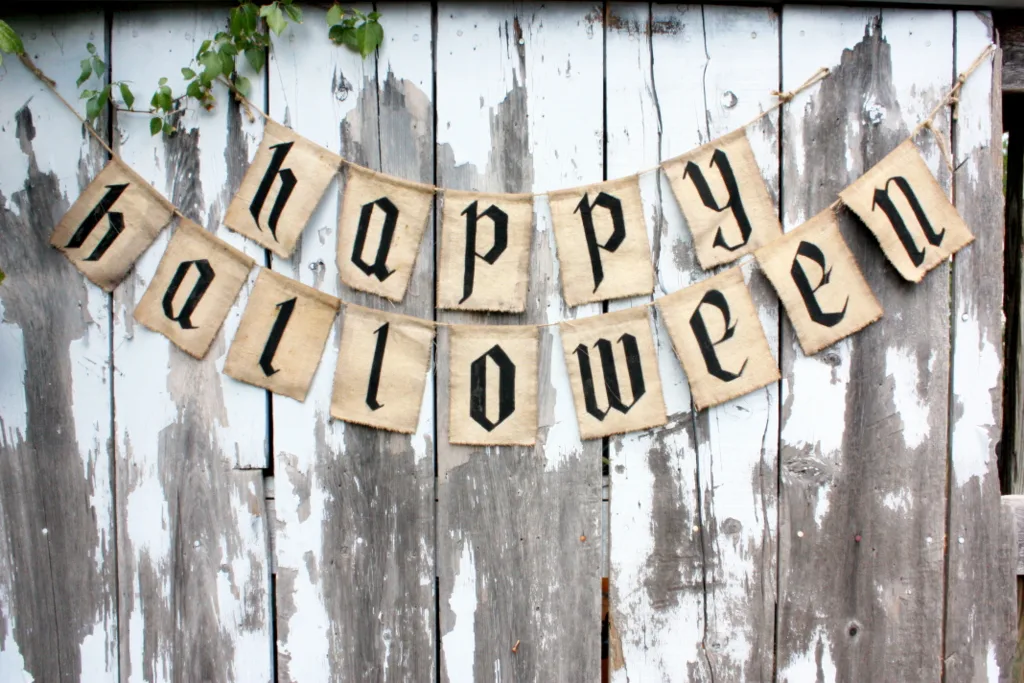 Drop Cloth Garland from Sweet Something Designs
Who says Halloween has to be all about black and orange? This drop cloth banner would look amazing in any room.The old style lettering really sets the Halloween atmosphere. Font choices are really important to set the mood.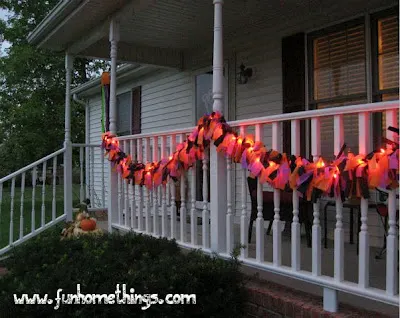 DIY Outdoor Halloween Garland from Fun Home Things
I love this low cost weatherproof decoration, a fluffy white one would be really pretty for Christmas too!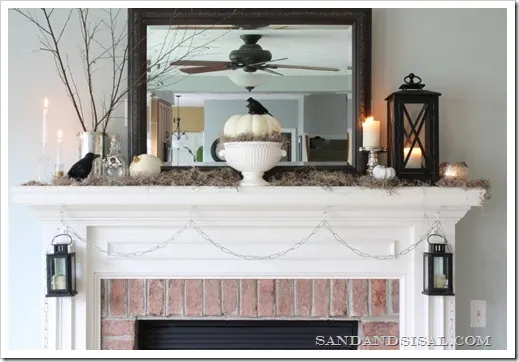 Metal Chain Garland from Sand and Sisal
This is hands down the simplest garland but definitely adds a subtle bit of creepiness to the mantle. Metal chain for the hardware store of the plastic Halloween stuff you find at the dollar store would work for this idea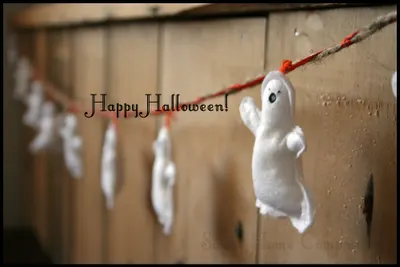 Stuffed Ghost Garland from Until Wednesday Calls
LOOK AT HIS LITTLE MOUTH!!!! Look at it! Ghosts are one of my favorite Halloween themes because they can be creepy or super cute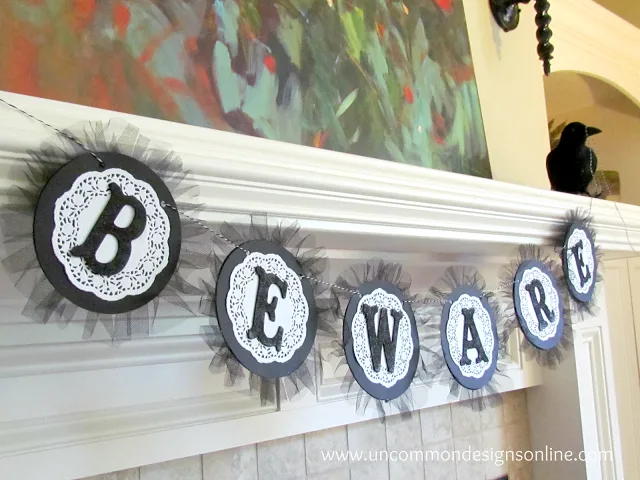 Beware Halloween Banner from Uncommon Designs Online
The tulle adds a feminine touch to a rather threatening phrase. Like my Bleeding Flower Wreath it's one of those things that looks really pretty at first glance then with te second you get the full Halloween experience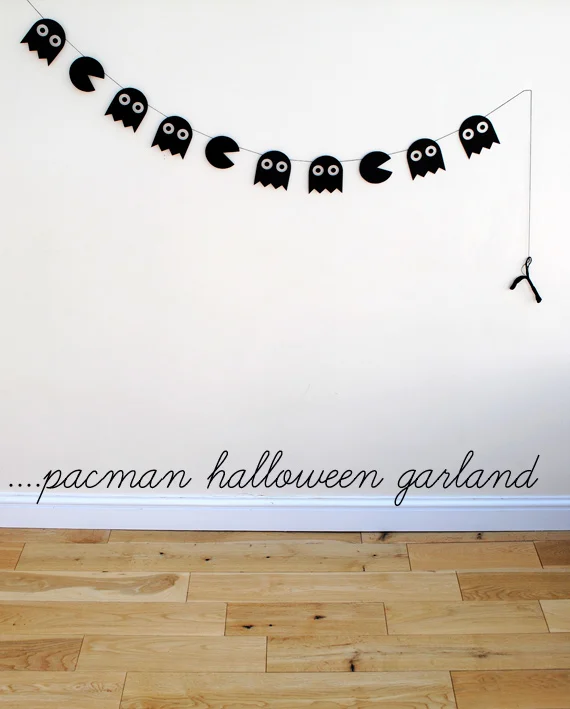 Packman Halloween Garland from Min-Eco
Whether your home has geeks, nerds or dorks this is sure to be a hit.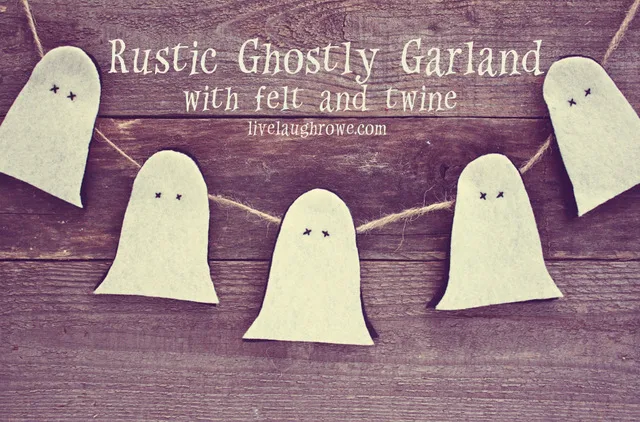 Rustic Ghost Garland from Live Laugh Rowe
I let out the girly-est squeal when I saw these! I love that they are felt, the little eyes, the simplicity. This is an A+ ghost garland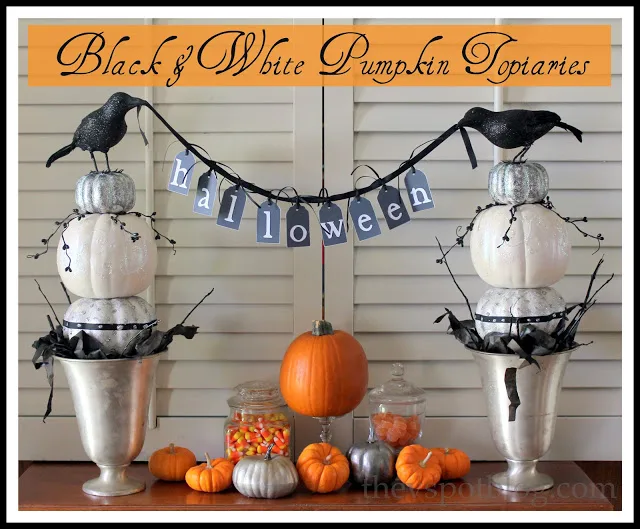 Black and White Pumpkin Topiaries from The V Spot
This isn't so much about the garland as the two crows holding it up. Love! I with my cat wasn't evil and let me have nice things like fake feathered birds!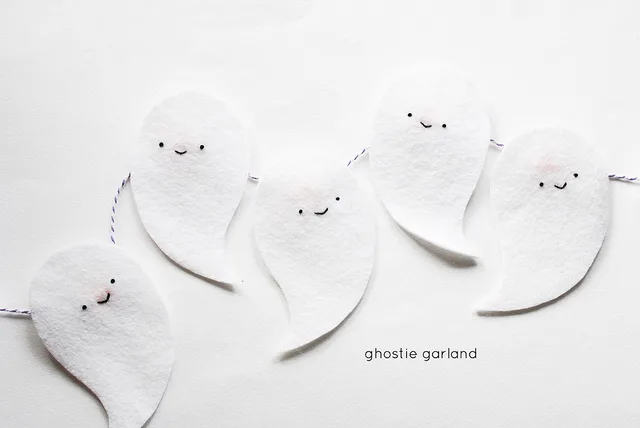 Ghostie Garland from Wild Olive
These are the friendliest ghosts I've ever seen! This would be perfect for a little kids party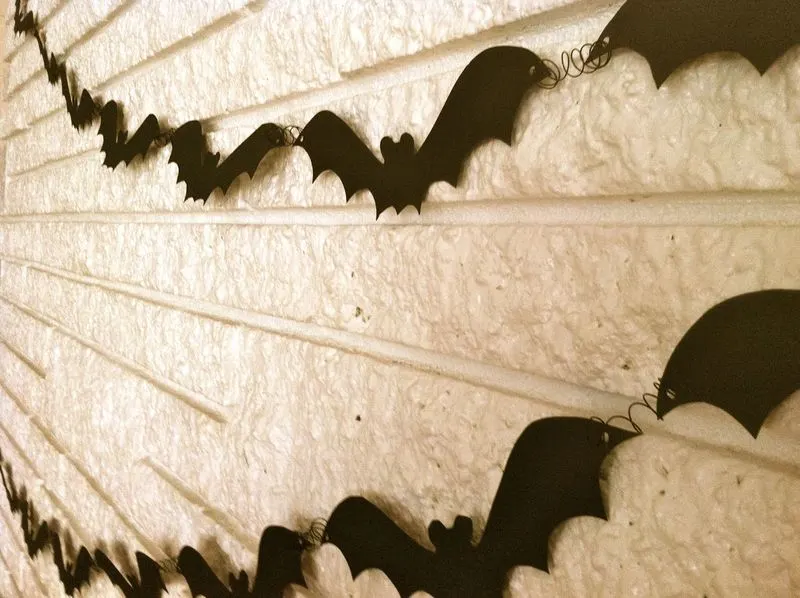 DIY Halloween Bat Garland from The Brass Paperclip
I can't imagine doing this by hand, I'd end up with 2 bats, 3 tops. But if someone wants to come cut them out for me… (and did you see the little wire coils?!)
Check out my Halloween Page for more ideas or start here: