When I was little I remember snow on Thanksgiving every year. Times change and even if we don't have snow for Christmas you can guarantee that it will be cold here in Central New York (except for the year Dorothy got sick and it was in the high 50's for New Years). There is nothing better than coming in from the barn (or sledding) to a house filled with the scent of hot mulled cider or minty hot cocoa. Almost makes you want to go back outside just so you can come back in again.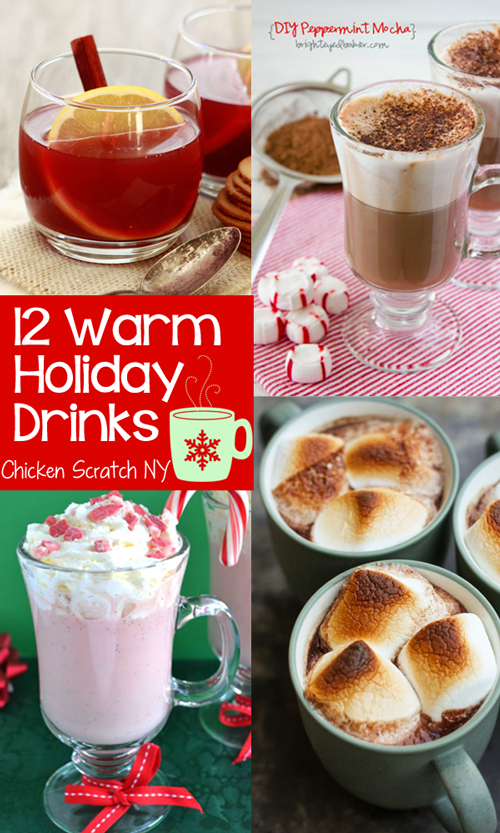 In anticipation of freezing fingers and ruby red noses I've put together a round up of 12 warm-you-up hot drinks perfect for the holiday season from November to the end of  winter.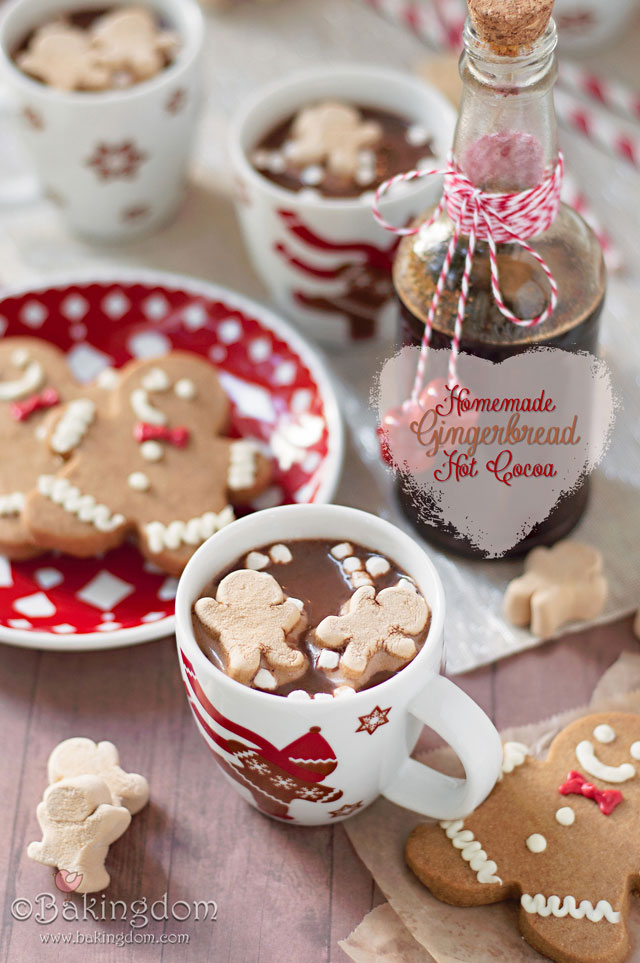 Homemade Gingerbread Hot Chocolate and Latte from Bakingdom – This is one of those drinks that seems to only exist in overpriced coffee shops. Fortunately thanks to Bakingdom we can all make them at home!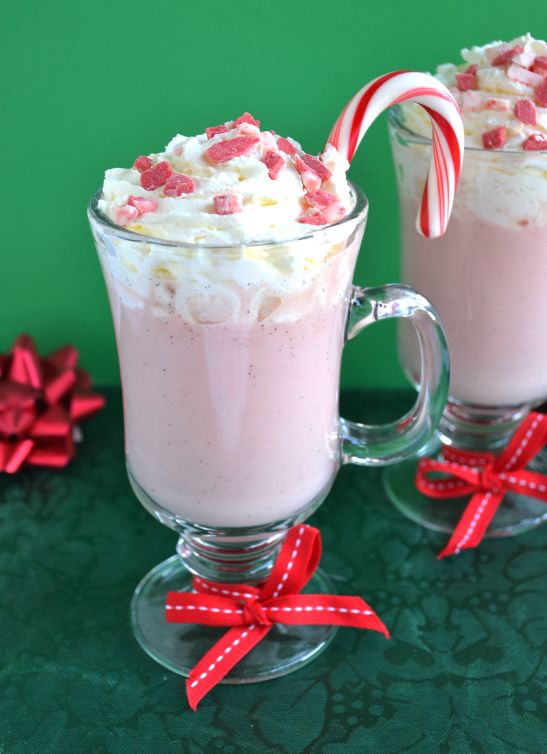 Candy Cane White Coconut Hot Cocoa from Flour on my Face – This one's made with coconut milk instead of cow's milk. Who wouldn't want to serve up a a pretty cup of peppermint pink cocoa?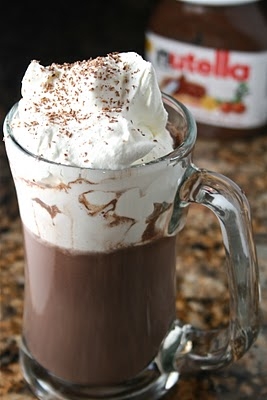 Nutella Hot Chocolate from The Hungry Housewife – Nutella is basically heaven on earth. Adding it to hot chocolate? What would possibly make it better. Oh yeah, whipped cream!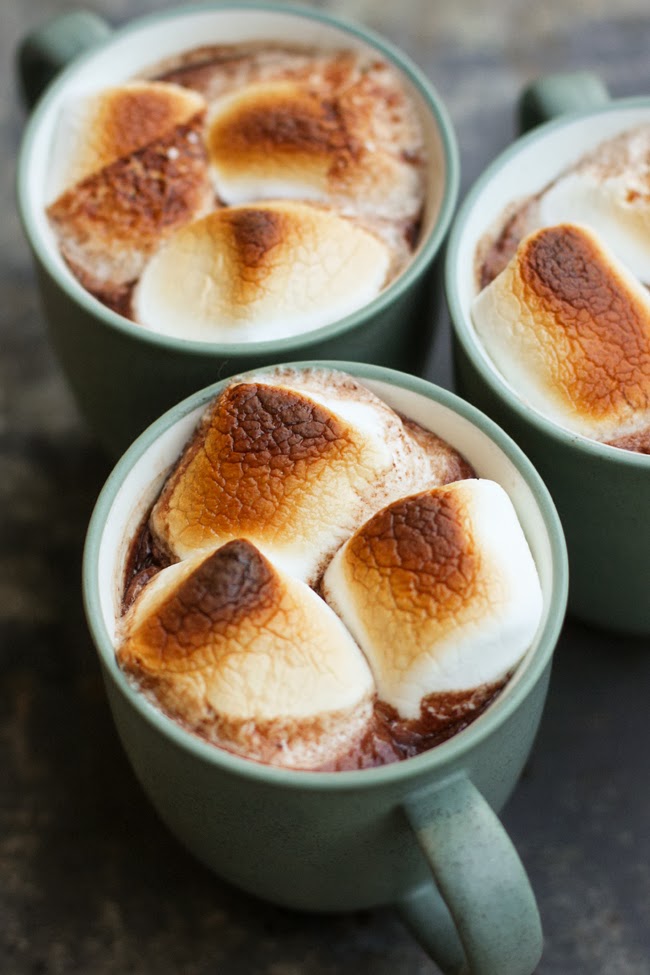 Broiled Bailey's Hot Chocolate from Amanda K. by the Bay – I'm not a drinker at all, I usually have a few cups of Irish Coffee in March and maybe 3 glasses of wine in a year. This just looks so good, it seems like I might be adding a few more adult drinks to my yearly total!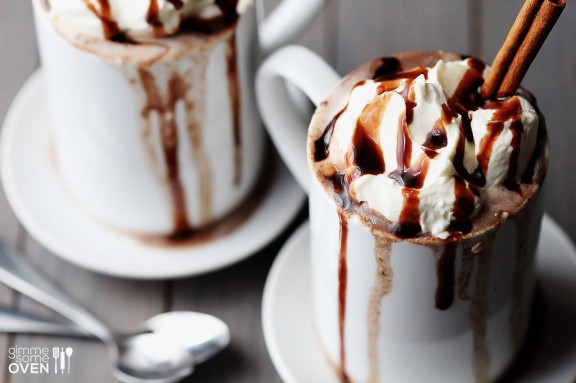 Mexican Spiced Hot Chocolate from Gimmie Some Oven – Every year I make super spicy chocolate cookies with cayenne and chipotle pepper, I don't even like spicy food but I can't help but eat them. I bet this cocoa is just as good!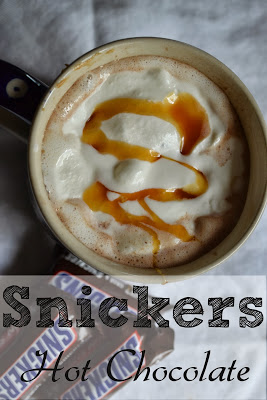 Snickers Hot Chocolate from Peace but not Quiet – I went to Williamsburg, VA when I was in high school with my family. Do you know what I remember most vividly? The Snickers lattes I got from the cafe down the street from the hotel. Snickers really are that amazing!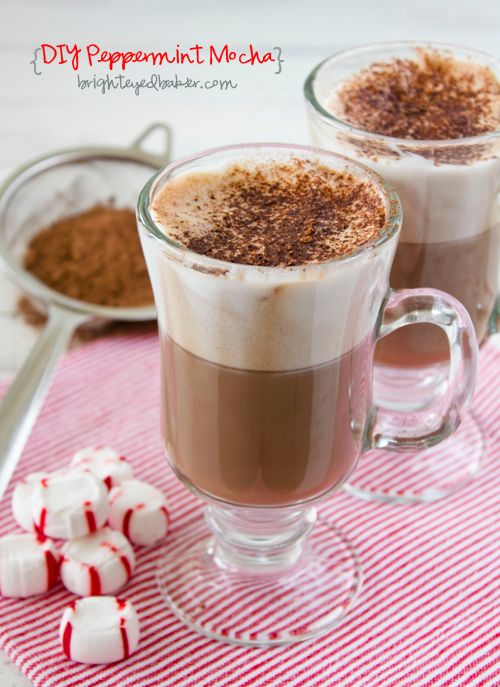 DIY Peppermint Mocha from Bright Eyed Baker – Peppermint and Mocha are winter BFFs and I personally believe the two should see more of each other all year round. Peppermint, chocolate and coffee? Sign me up!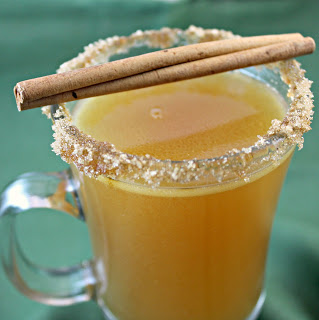 Apple Jack Spiked Hot Apple Cider from I Can Cook That – Another drink I have to wait for! I'm not sure if I'm more tempted by the spiced sugar rim or the special adults only ingredient.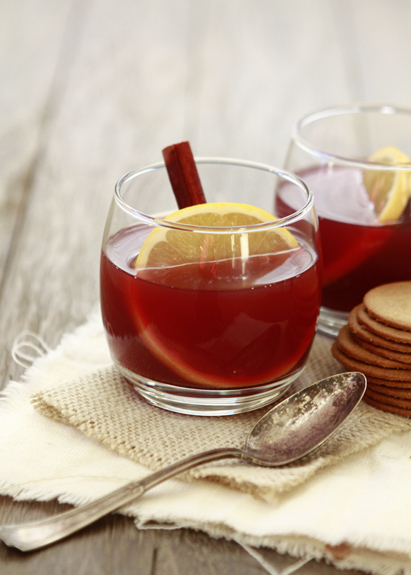 Spiced Apple-Pomegranate Cider from Goodlife Eats – I think pomegranates are supposed to be the most healthy food ever. So adding it to cider (the best drink ever) is a double win. Throw in some lemon and spice and you're all set.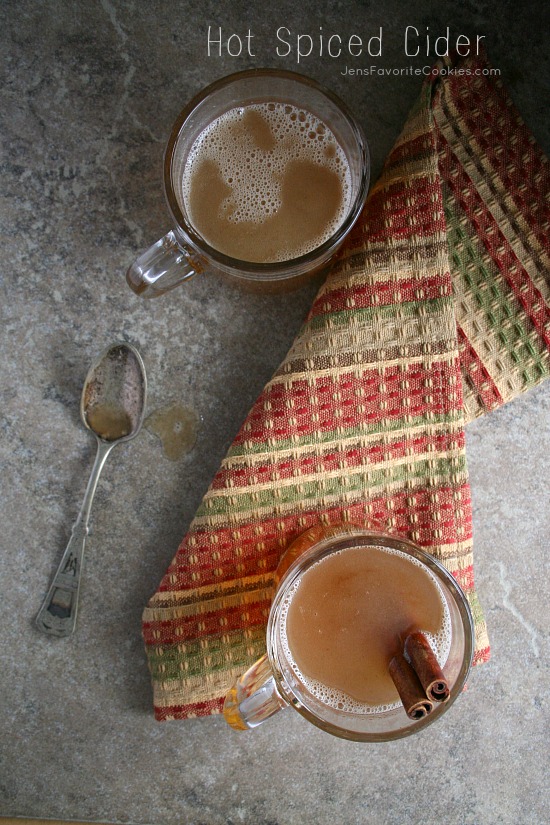 Hot Spiced Cider from Jen's Favorite Cookies – Cider is probably the reason fall is my favorite season. I only buy cider from 2 local cider mills, both close on Christmas Eve and then I have to wait for fall again. Instead of being sad I spend 4 months  drinking as much cider as possible, my favorite way is hot with spices just like this recipe.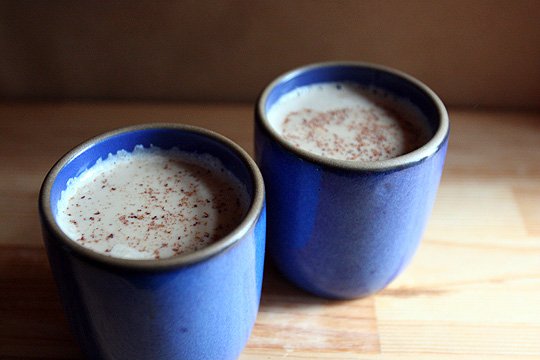 Eggnog Latte from The Kitchn – Another better-than-a-coffee-shop at home version of a holiday favorite. Even my coffee hating husband would probably drink this with out a second thought!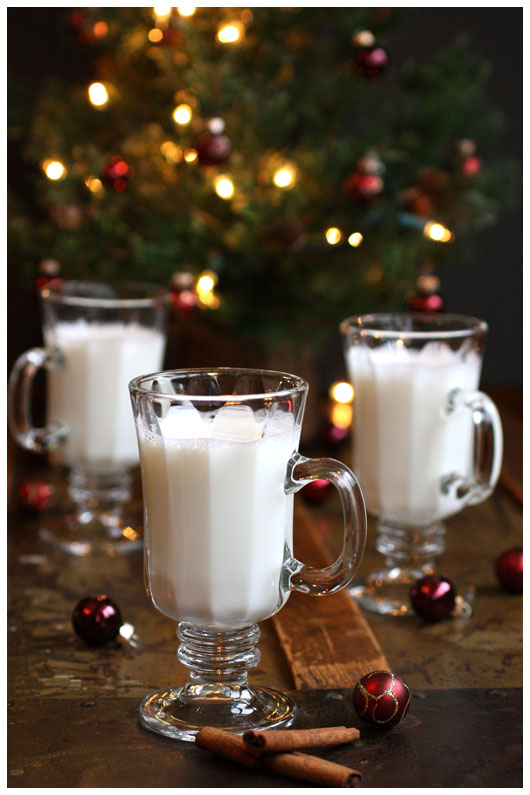 Vanilla Almond Steamer from A Farm Girl Dabbles – When I was in high school we used to go to a tiny coffee shop a few times a week and get all sorts of steamers. I never even thought about making them at home, but now I can! This recipe could easily be switched up to a different flavor