The snow has been gone for a few weeks but it very well may come back, our last frost date in Central New York is May 12th. It's tradition to hit the greenhouses for Mother's day.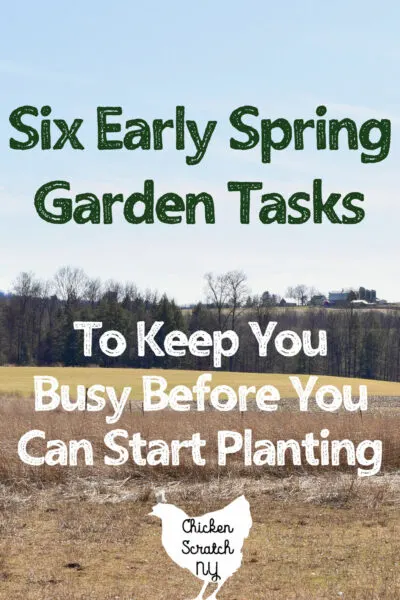 But my gardener brain is starting to wake up like that garlic I planted way back in December. I need to get out there and PLANT ALL THE THINGS. But if I did they'd probably die so instead I'm working on the infrastructure of the garden.
If you're like me and you've placed you seed order (or you're better than me and you've already got them all started) but you still need more to do. I've got a few things on my list to keep me busy before I can get planting and I thought I'd share with you.
Fencing
This is the perfect time of year to think about fencing. The snow has knocked all the vegetation down so you can see and the ground is soft (assuming it's no longer frozen!).
Last year I spent the early spring putting welded wire fencing around my vegetable garden with the help of my handy pneumatic stapler. It's not pretty but it keeps the chickens and rabbits out.
I'm in the process of replacing my temporary fencing around the front yard with something more permanent. I'm out of job for the foreseeable future and I'll be keeping myself busy by digging up my lawn and planting flowers.
Another goal is to to add a fence around the herb garden and some areas I want to plant flowers without the chickens getting into them. I'm going to try my hand at a homemade wattle fence for the flower beds.
Herb garden fence is still up in the air. I need to be able to remove at least part of the fence for propane deliveries in the fall.
New Garden Beds
Spring is a great time to mark out new beds and dig up the grass to make a new bed. The ground is wet and that helps when you're pulling out roots.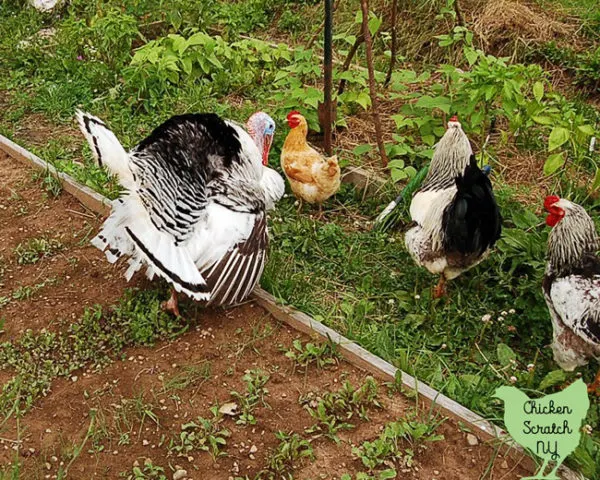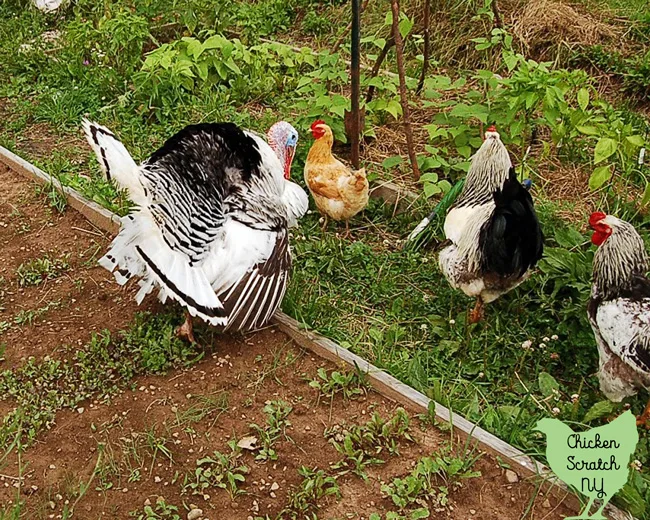 I'm a big fan of lasagna gardening. My area is all heavy clay soil that doesn't drain for anything.
Add to that my vegetable garden is in an old horse pasture so digging down isn't a great option. When I started my garden I used untreated 2×6 pine boards, it's been about 10 years and they're all starting to break down.
These days I have a better lawn mover to clean up around the beds and I skip the frames. The first step to a new bed is to remove the grass and then I start piling up rotted manure from the chicken coop and the alpaca pen.
Read more about Raising Chickens
I like to break in the beds with a heavy feeder like pumpkins or summer squash. After a growing season or two the worms do a good job of mixing up the soil and you can grow things with deeper roots like carrots.
Spring Garden Clean Up
There are a lot of gardening tasks you should complete in the fall that get pushed off until it's too late. Fall is a busy time without a doubt, we've got back to school, Halloween and of course pints and pints of applesauce to make.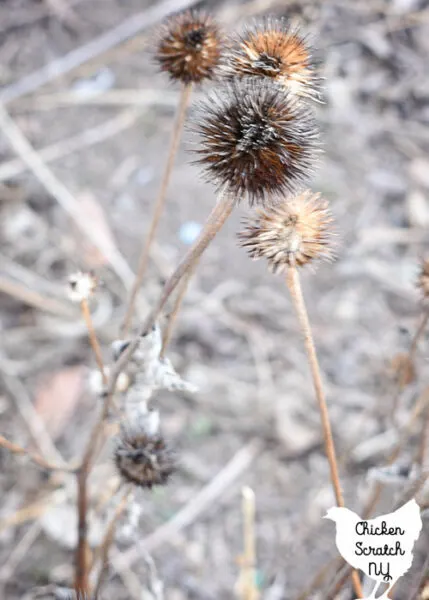 One of my earliest garden tasks each year is to pull out the rest of the asparagus that didn't get taken out in the fall. I've never ha to deal with asparagus beetles so I'm much lazier about disposing of the dead stalks than I should be.
Another job is to cut back all the coneflowers in the front beds. My first summer in my house I planted 4 tiny purple coneflowers.
Over the years they've taken over, I'm a big fan of any flower I don't need to coddle and they certainly fit that description. Every year they send up hundreds of pinky-purple flowers that turn into large black cones full of seeds.
I leave then for the birds, they also do a decent job reseeding and making lots of new babies for me to pass on to friends. By spring the seeds are gone and the birds have other options for food so I cut them down to the ground.
Looking to expand your flower bed? Here are My Favorite Flowers to Steal from a Friend
Make New Garden Decorations
I'm a DIYer to my very core. I have a mountain of hobbies that get pushed to the background during the spring-fall when I'd rather be outside.
Winter and early spring are a great chance to get back into maker mode. Some of my favorite DIY projects currently live in my garden like my hand painted barn quilt: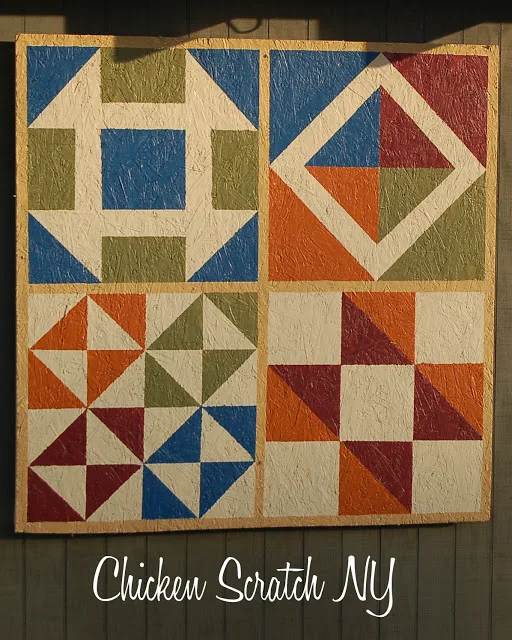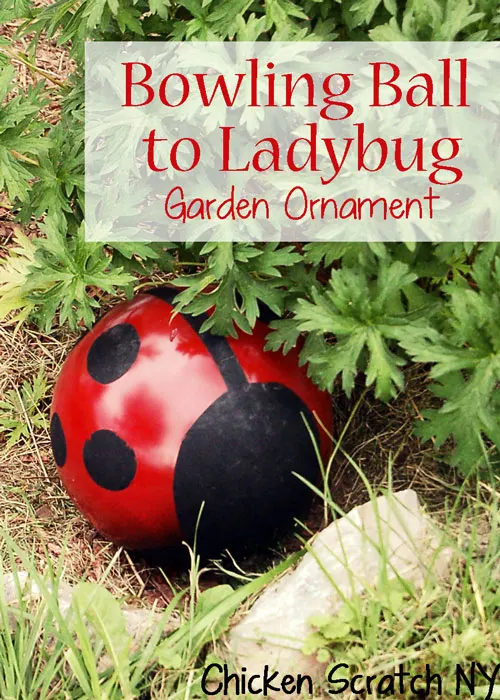 The wooden Fairy Houses: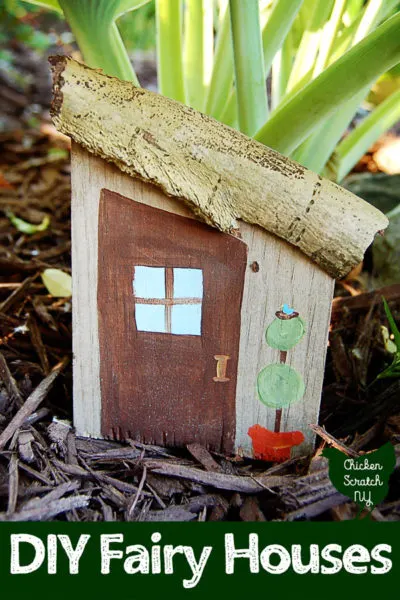 The Butterfly and Bee Waterer: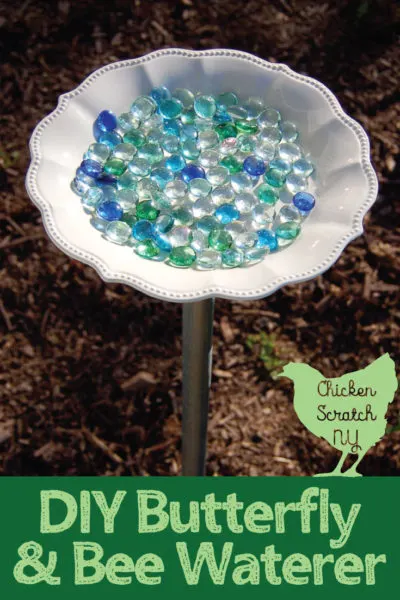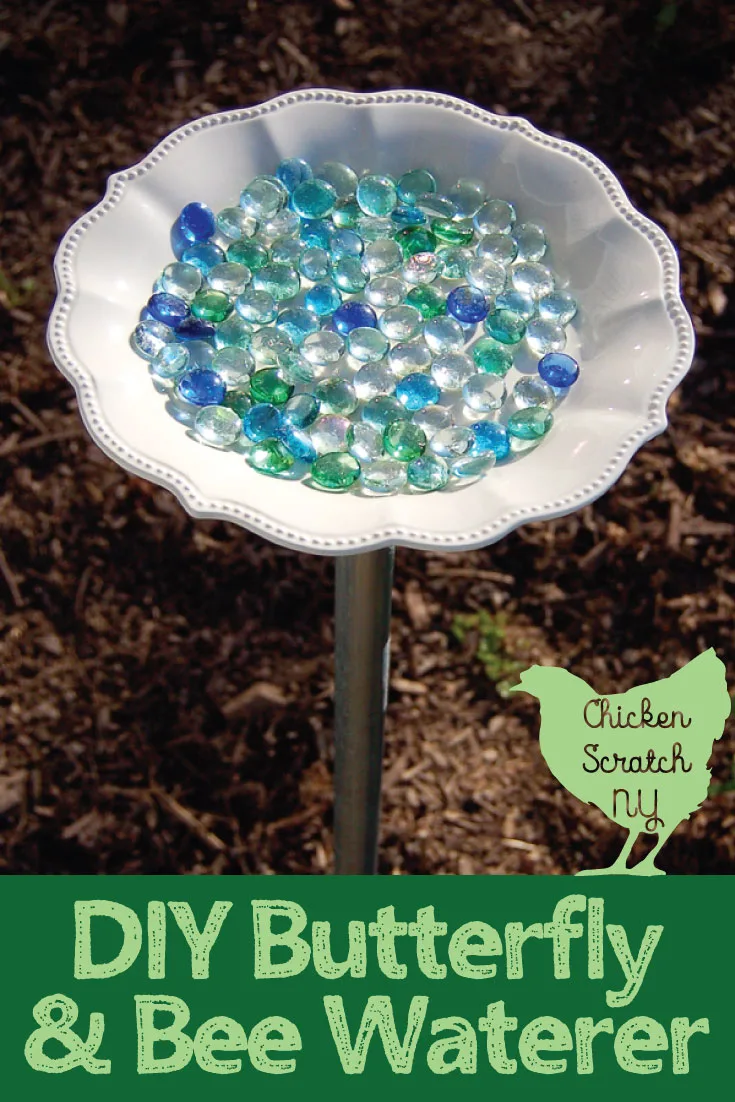 Inventory
If the weather is keeping you inside it's a great time to check over your garden tools, seeds and soil amendments. I'm not an organised person at all but I can usually fake it for a few weeks.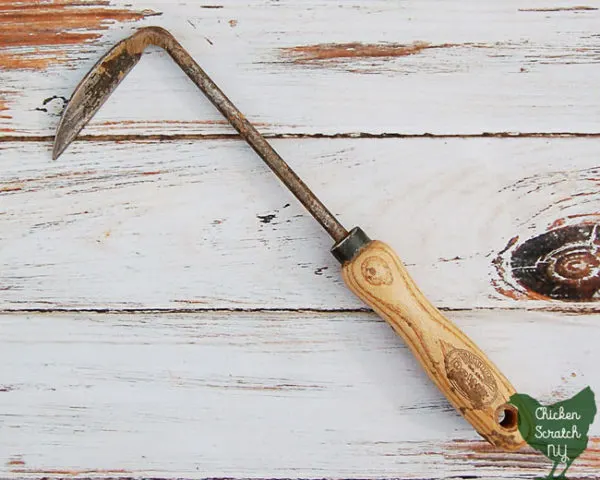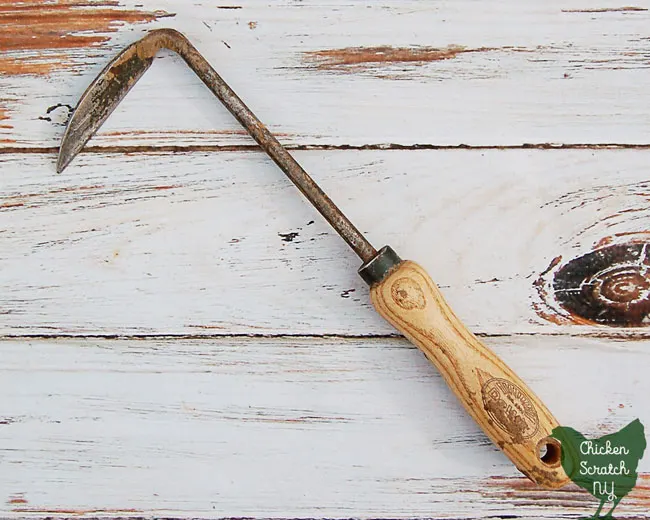 Finding my got-to tools like my Cape Cod Weeder and TWO garden gloves, one for each hand, is always a priority. Things are usually crazy in the fall and I'm scatterbrained at best so it's anyones guess where they end up.
I also like to flip through my seeds to make sure I have everything started that needs to be started. I have four (yes, four) boxes storing my seeds and while I try to keep all the transplanting seeds in one box sometimes I mix them up.
Check out my Favorite Garden Tools for the Home Gardener
Take a Walk
There is nothing quite like taking a long walk around the property after the winter chill has worn off. One 65 degree day and the wheels start turning in my head!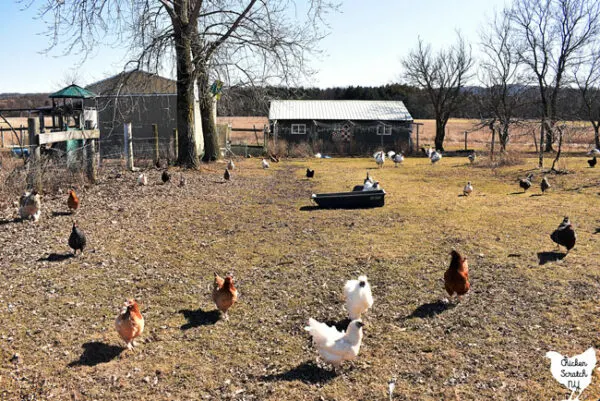 Every year I look forward to the first appearances of the crocus and the rhubarb. I keep meaning to plant snowdrops but for now the crocus the first flowers to bloom for me.
Learn more about Growing & Harvesting Rhubarb
It's always a thrill (gardeners are odd people) to dig through the leaves in the flower bed looking for signs of life. This year the irises were first to start turning green, followed by the daylilies and the yarrow.
Looking for a new garden idea? Grow a Daylily Garden
---
I hope I've given you enough to keep yourself busy before the 'real' gardening season kicks off. We're apparently getting another snow storm tonight so tht's fun.
Check out my Vegetable Gardening page for more information or start here: