Happy December everyone! I've got my Christmas Countdown on the wall, my tubs of Christmas ornaments at the ready and I'm just waiting for my family to wake up so we can go get our tree. It was a very, very long night so it may be noon before the first emerges (someone never puts the baby down and getting her to sleep on her own has been getting worse and worse and last night I decided to start fixing it).
In October I put up a Halloween Crossword puzzle instead of my usual word search and it seemed to go over well so I'm repeating it now for Christmas. This years puzzle has the bonus of fun Christmas characters that you can color in when you get bored! I'm trying to move to printer/copier friendly decorations because I know a lot of teachers are using these.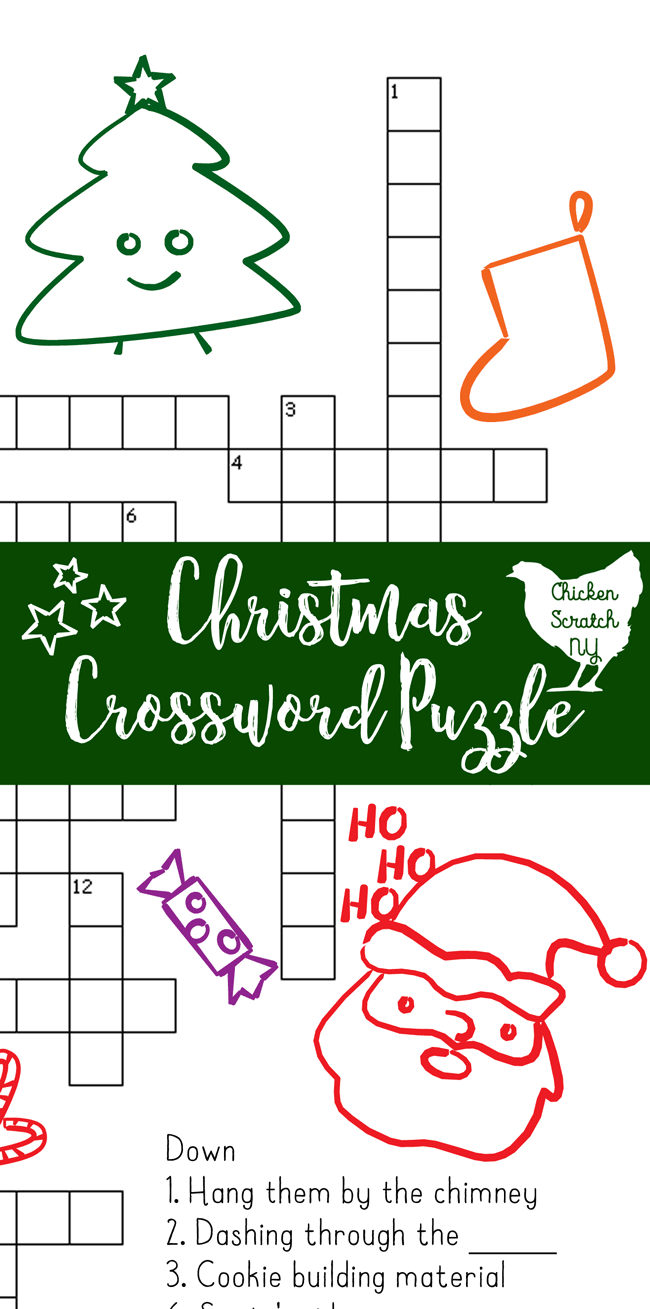 As always, this crossword puzzle is my own creation. They are available for free, print as many as you need for your family, class, scout troop, etc. I do ask that you don't sell or profit from my work.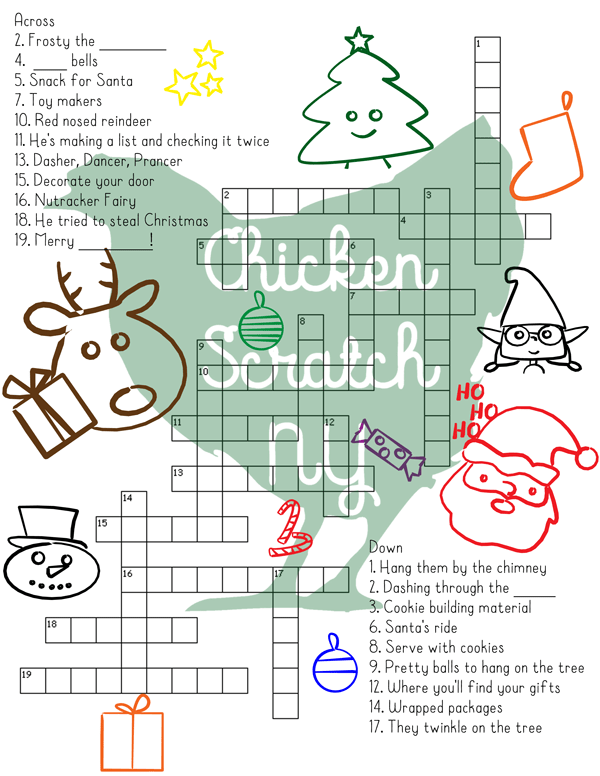 Download PFD files with no giant green chicken:
Check out my Puzzle Page for three years of word searches!
If you have any requests for puzzles, tips on making your own, problems downloading or any feedback at all please get in touch with me on facebook or at chickenscratchny @ gmail.com
You may also enjoy: