I wanted to make a fun Halloween wreath this year that wouldn't take a lot of time. You should be able to put this together pretty quickly if you have all of your supplies together.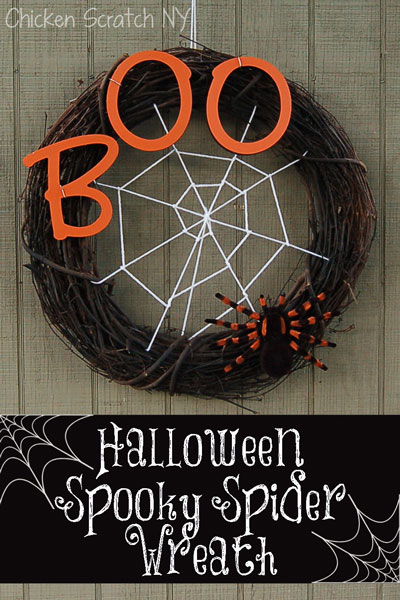 You will need:
Grapevine Wreath
Black spray paint
Wooden/MDF letters (Mine spell "BOO")
Large Spider (found this one at the dollar store and painted it)
Orange craft paint
Floral wire and/or Hot Glue
White Yarn
Blunt needle
Start by giving the wreath a quick blast with the spray paint. I didn't want the wreath to be solid black, just darker. Another thing that can be done ahead of time is painting the letters (mine were all black and I painted the fronts orange). I also painted the spider, the one I found was black and brown, I covered the brown parts with orange paint. It took a few coats to get a bright color on the flocked spider material, it could even use a few more coats.  By this point I had only managed to paint one kitten tail orange.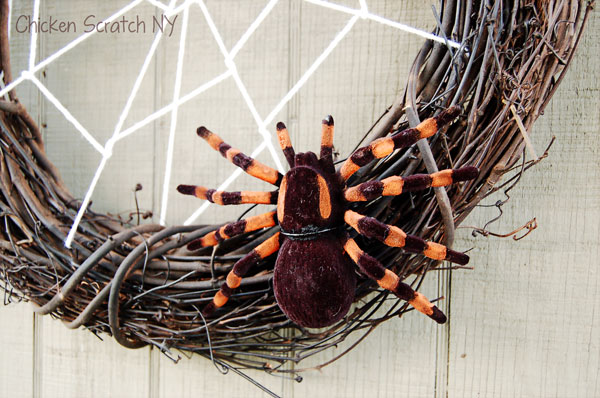 After making double sure your wreath is dry make your spider web by weaving the white yarn through and across the wreath. Use your hot glue (assuming your dog didn't chew up all your glue sticks) or floral wire attach the spider and the letters. The spider really is black in real life, but he keeps turning brown in pictures.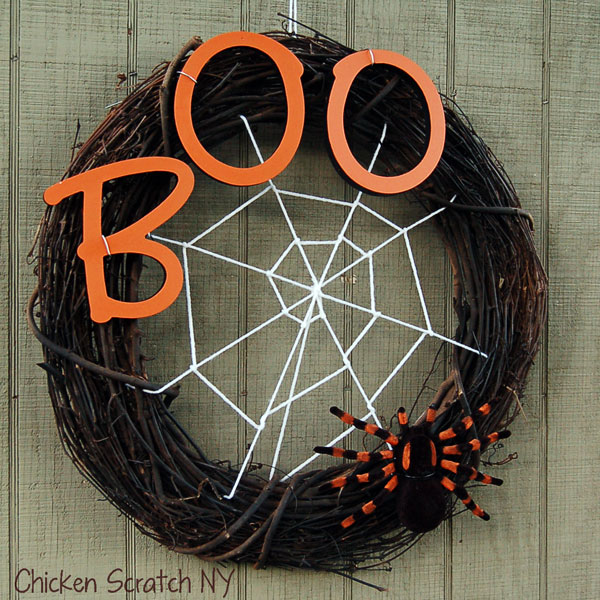 Kitten update: Our little twisted kitty had to have emergency surgery yesterday to correct a birth defect.  It was an unintended expense but I'm not very good at letting babies die if they can be helped. Kitten is currently on a wet food and milk only diet with 2x a day medication and baby-wipe baths. Good news is both vets think that the surgery to correct her inability to poop might help with the back leg issues.