Ugly Sweaters are fun for the whole family and ugly Sweater Ornaments are just as fun for the tree! Cut from felt and decorated with paint they're great for a family craft night or holiday party activity.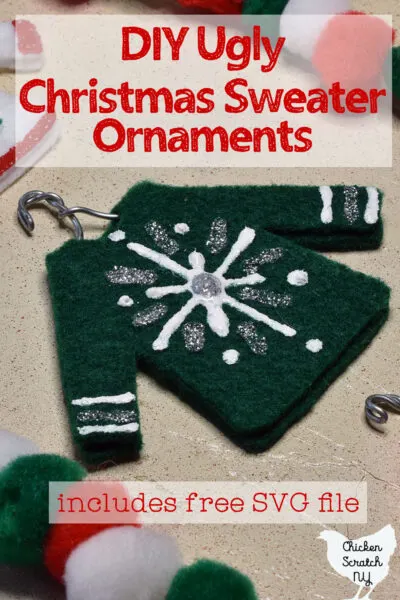 Felt Ugly Sweater Ornaments Supplies
The supply list for this holiday craft is pretty simple. You'll need sheets of craft felt, the free SVG file & a cutter.
If you're far more motivated than me you could you can go old school and cut the sweater shapes by hand.
When it comes to decorating the sweater cutouts the sky is the limit. I stuck with Tulip fabric paint in Red (puffy), Silver (glitter), Green (glitter), and White (slick) from my stash, and some simple shapes cut from the felt scraps.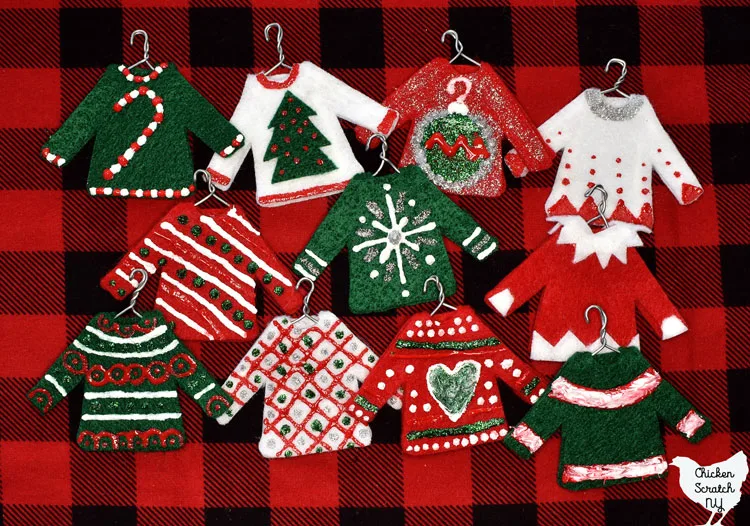 Along with fabric paint, you could use pompoms, googly eyes, ribbon or sequins to decorate. Really the sky is the limit and it's a great reason to dig into your craft stash.
You might also find a hot glue gun helpful in holding the sweaters together but I just used some of the puffy paint and when it dried everything was secure.
How to Cut Ugly Sweater Shapes
I created this project with my Silhouette Cameo 4 in mind. Out of all my fabric testing and experimenting, I've had the best luck with felt. It doesn't fray, you don't need to use any stabilizer and it's really cheap and easy to find.
Learn more about Cutting Fabric with a Silhouette Cameo
I tried using two kinds of craft felt, Classic and Premium both are sold in the 'kids' section by the sheet. I have used the fancy by the yard felt and had good results, it acts more like the premium felt.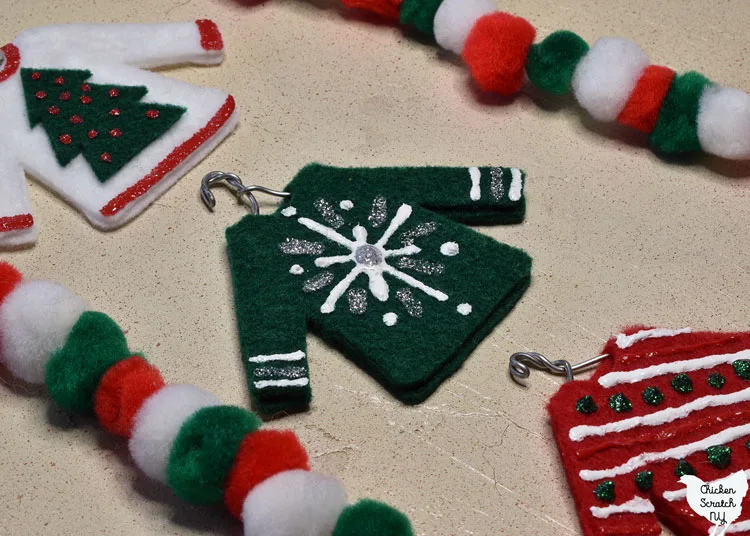 The classic was thin and cut easily but I had some messy-looking areas where the felt seemed too thin. The sheets were also smaller and accordingly cheaper, this was the white felt I used.
The thicker Premium felt needed help from a pair of sharp scissors in a few areas but I think the ornaments look nicer. The sheets were 12×18 and felt substantially thicker, this was the red and green felt I used for my ornaments.
I used a very worn heavy tack mat to cut all of my felt shapes.
Click here to download the free Ugly Sweater SVG (4 per sheet)
After you've got your weird-looking shapes it's time to put them together. All you need to do is stick the hanger through the neck hole, fold them in half, and stick them together.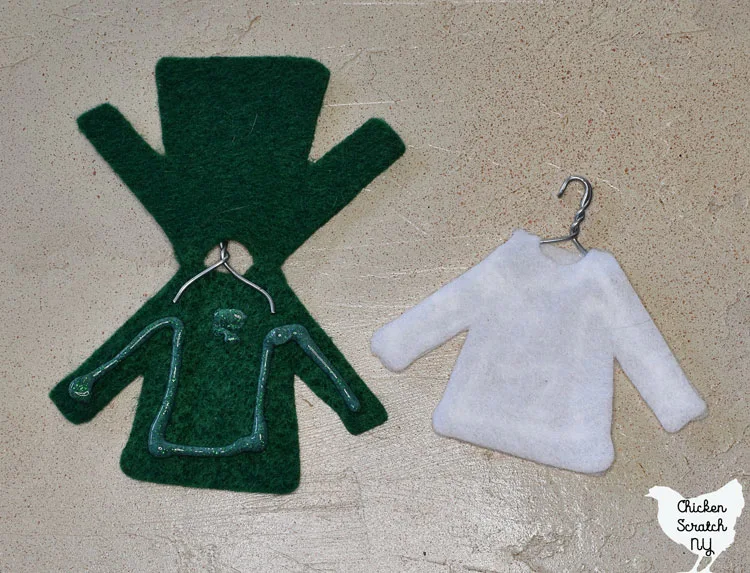 For the felt ornaments I used some of the puffy paint. You can decorate before or after, whatever works for you.
How to Make Sweater Ornament Hangers
An ugly sweater ornament wouldn't be complete without its own clothes hanger! All you need to make your own is some craft wire and a pair of round-nosed pliers/wire cutters.
The wire I used for my felt ornaments was way too thick but it was all I had in my stash. Thinner craft wire would work just as well.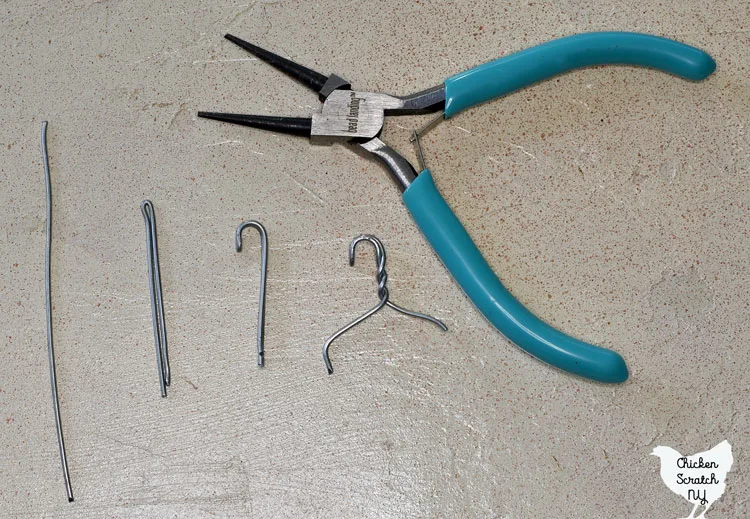 Start with a piece of wire about 3 inches long and fold it in half. Use the rounded nose of the pliers to create the top part of the hanger.
Twist the wire 2 or three times to create the neck of the hanger. Then separate the two pieces of wire to create the hanger arms.
Slip the hanger into the neck of the sweater and you've got an Ugly Christmas Sweater Ornament ready to go!
You can also skip this step and mangle a paper clip, if I had paper clips I would have done this but I'm a craft supply hoarder, not an office supply hoarder so this is what I ended up with.
---
Check out my Christmas Page for more ideas or start here: