I started growing alpine strawberries on a whim but they quickly become a plant I can't live without. Alpine strawberries (Fragaria vesca) are closely related to wild wood strawberries. They have a truly unique delicious flavor. It's a little bit tropical with a naturally sweetness. It's impossible to describe.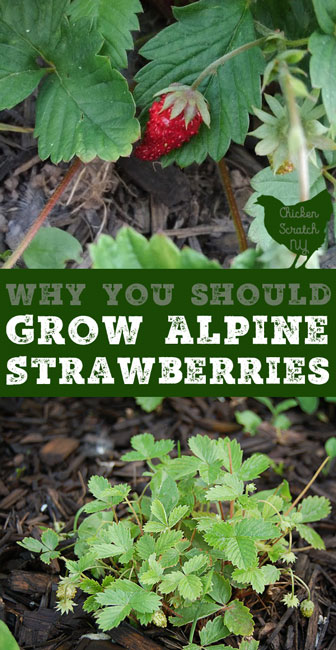 I first head about alpine strawberries in the book Uncommon Fruits for Every Garden. If you like to grow strange things that's the book for you! I'm not sure how I missed it on my list of my Favorite Gardening Books but it's top 5 for sure.
Back to the berries, they really aren't that similar to regular strawberries. They do have similar leaves, flowers and the seeds on the outside but that's about it. Alpine strawberries don't runner, instead they are propagated by division or started from seed. The plants are true perennials and should grow in zones 3-10. I've had them overwinter in the ground completely unprotected in my zone 5 garden.
If you start them indoors and get them off to a great start you certainly can harvest berries the first year. If you've ever spent years waiting for fruit (I'm looking at you pear tree I planted in 2012) you can certainly appreciate the quick returns on your effort. I usually start mine in March. This year I'm going to start another batch without freezing the seed just to see what happens.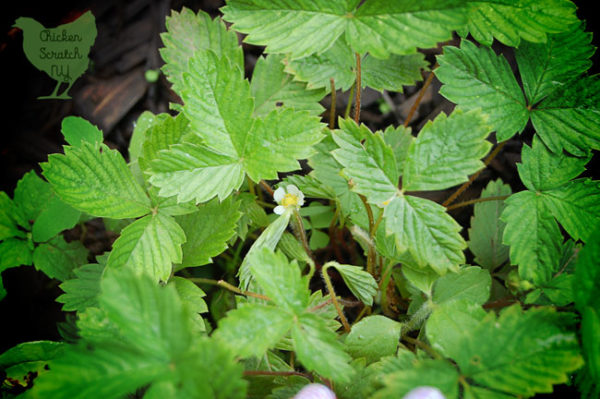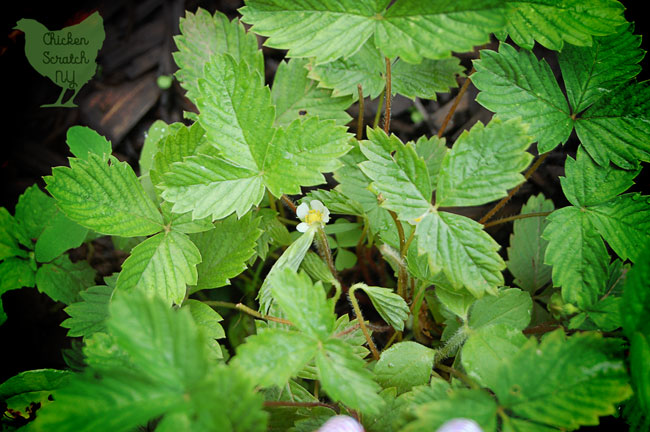 Each plant produces lots of berries over the season, but since they're so small you still end up with a fairly small harvest. Most of my berries end up about an inch long, and they are pretty unimpressive to look at. They look far too seedy to be enjoyable. Don't let that fool you!
The berries are very soft and fragile when ripe. They're ready to pick when they fall off in your hand, that's a great tip for the white berries, they can hard to judge on looks alone. They're so tender that you'll never find them in the store, you might get lucky and find them in a fancy restaurant or at a farmers market but they'll likely be expensive. Your best bet is to grow them.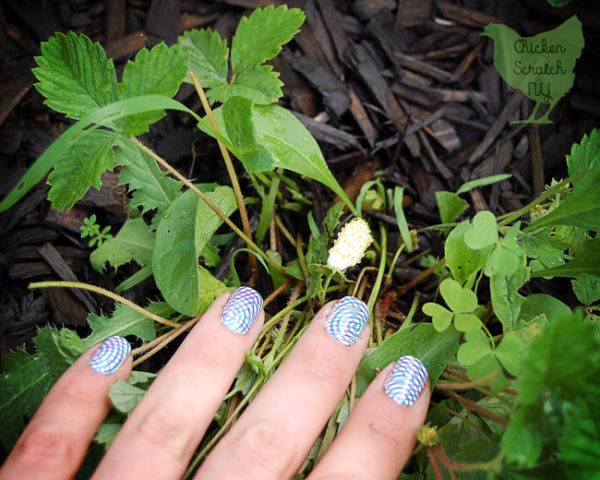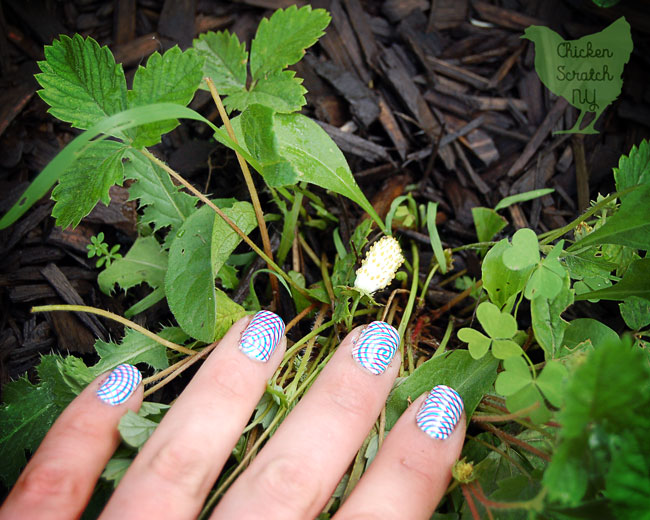 I began my alpine strawberry adventures by throwing a pack of  seeds into the freezer. After a month I started them in 3*3 pots of seed starting mix. The need light to germinate so I just sprinkled them onto and gently pressed the seeds into the potting mix. They need to stay moist to germinate as well so either cover with plastic wrap of place inside a humidity dome. After lots of waiting the tiny seedling began to emerge.
I made the mistake of trying to dig out individual plants to move to separate containers, many a tiny seedling was lost. It worked much better to let a few grow in each 3*3 pot and separate them later once they'd put up true leaves and developed more roots. They don't seem to mind crowding when they're young.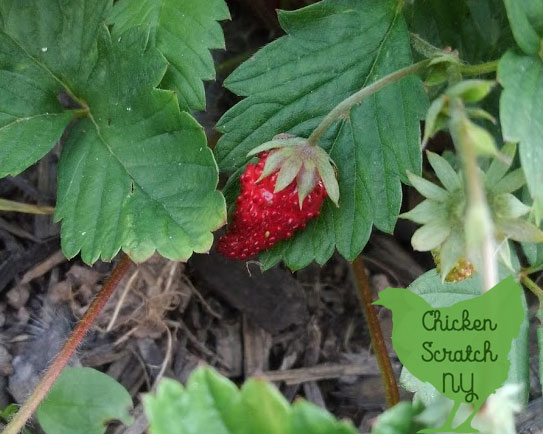 Harden off and transplant into the garden with minimum 6 inch spacing. They fill in really quickly and you want to give them room. You can expect berries the first year and the yield go up over time. Keep them divided so they don't get crowded. They are 'ever bearing' meaning they produce fruit all season long. The berries are usually hidden under the leaves so gently push the leaves to the side and you'll find them. Make sure you check around the whole plant.
I currently have three varieties, all started from seed that I bought from Baker Creek. The first year I started with White Soul alpine strawberries. They're more yellow than white but they have the most amazing flavor and the berries basically melt in your mouth. Last year I added Alexandria alpine strawberries and Regina alpine strawberries, both are red varieties. I had an off year and didn't get enough of either berry to really give a review. I did enjoy the flavor of the berries I got though.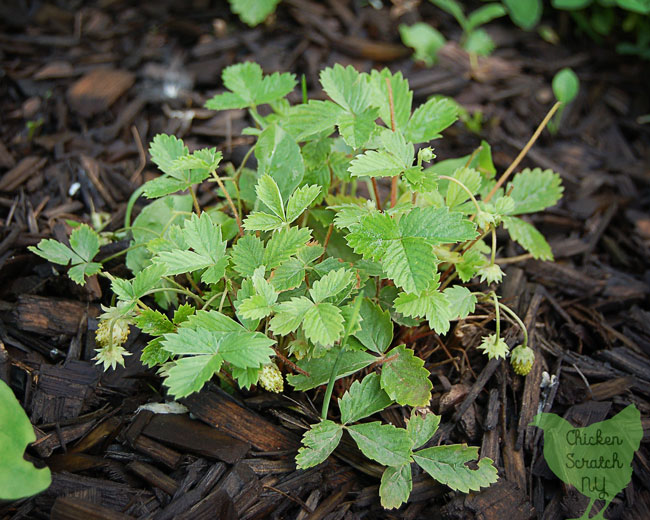 I have mine in the herb garden lining the central 'patio'. I gave a few plants to a friend (I seriously underestimated the germination rate!) and she grew them in pots all summer and said they did well. I avoid pots because I never remember to water anything but that's a great option if you're short on space. The small size would make them a great option for a fairy garden or in a plot for kids.
You may also enjoy: