I like to push the boundaries of what's acceptable as a wreath. I know, I'm a rebel, totally the kid your mom would never want you to hang out with (actually she probably would, I live a pretty boring life).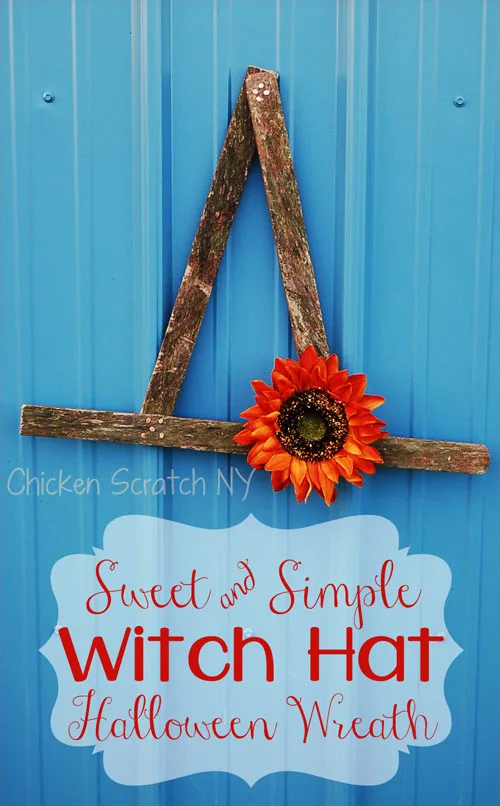 I've made more than one wreath out of a sun hat. Last year my Spider Web Halloween Wreath was your typical round grapevine wreath but this year I wanted something different.
I also wanted to tie it to my Sanderson Broom Co. Sign that's hanging next to the front door. Also, I didn't want to buy anything.
My original plan for this wreath was to use some gnarled grapevine or twigs to match the Witch Brooms that I made for the milk can.
But I was having trouble deciding how to put them together without it looking weird or taking a lot of effort.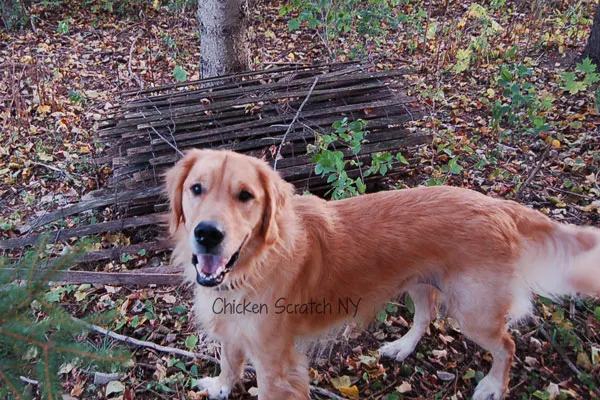 I was walking through the wooded area next to our house looking for my keys when I saw the old snow fence that was left by the previous owners. I gave one slat a slight wiggle and it pulled loose.
It has a lovely patina from sitting in the woods so I decided to bring a few pieces up to the house to make my wreath.
A quick walk through the house allowed me to gather up everything else I needed to put this sweet witch hat Halloween wreath together.
Witch Hat Wreath Supplies: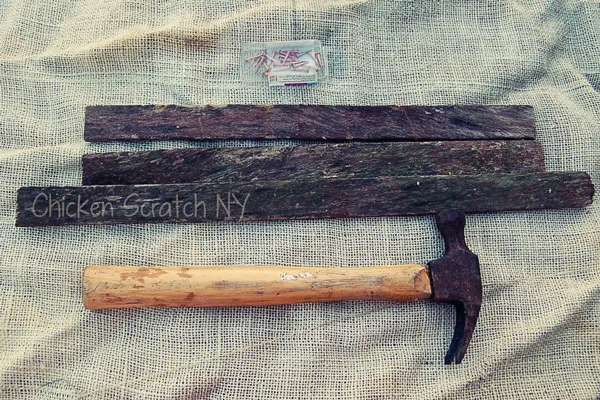 Wooden slats from a snow fence or any thin wooden boards
Copper tacks
Fake sunflower
Jigsaw – if you need to shorten the wood
HammerWire cutters/scissors
Instructions:
1. Figure out how big you want your hat. I prefer a fairly narrow V with a longer brim. Cut the wood to size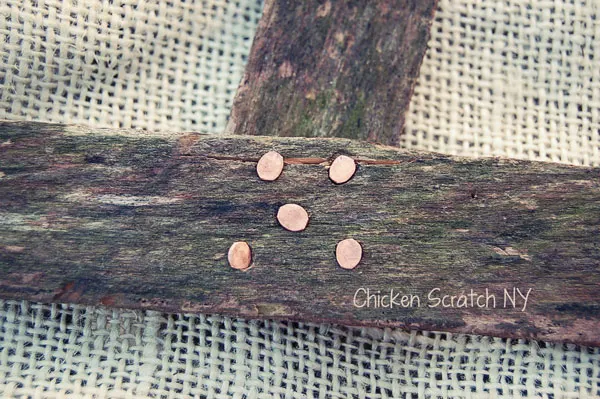 2.Lay out the V and set the brim on top. Nail it together with the copper tacks. Since I used decorative tacks I used more than necessary to keep it together.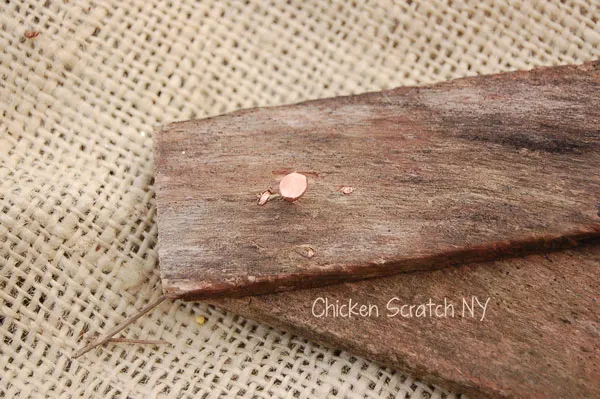 I put five in the left side (5 is my favorite number, my birthday is 5/5) and four up top. There is only one in the right ride because the flower hides it and the tacks in the other sides kept it from shifting.
3. Turn it over and gently tap and points sticking out to the side and into the wood. Add a small nail or another tack to the back side for hanging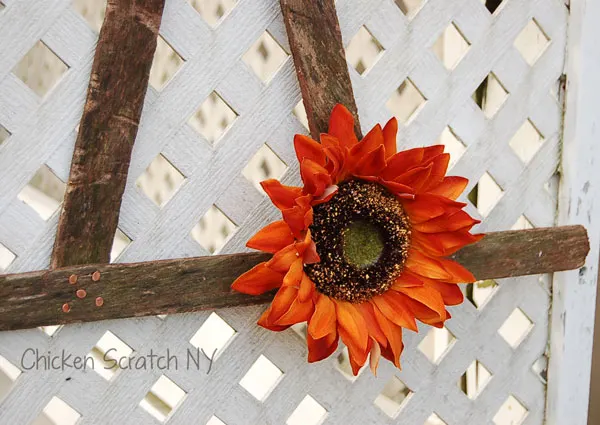 4. Use the craft wire to attach the sunflower to the hat
5. Make a small loop at the end of a length of wire, hook it to the top of your door (I have a permanent nail on the top of my door for wreath-related activities. You could also use a command hook to put it up.
I think this is still my favorite Halloween "porch" of all time. I loved the sign, pumpkins and the mums. Everything came together.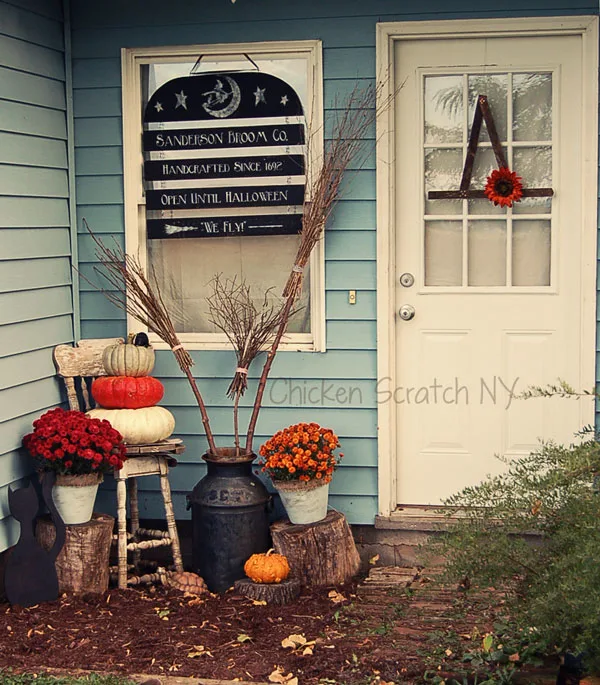 Don't forget to PIN this to your Halloween Board. Check out my Halloween page for more ideas or start here: